Brawls, Huge Lies & Collapses: The 30 Most Outrageous And Over The Top Reality TV Moments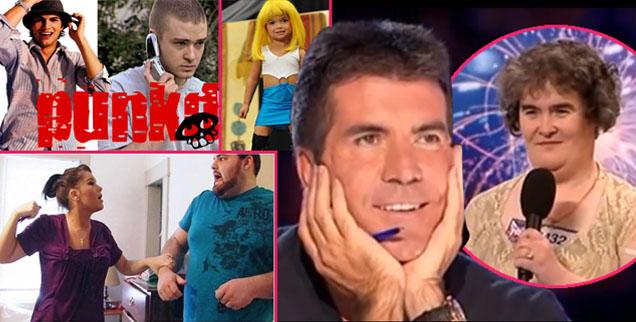 From reality stars getting punched in the faces to a host fainting during the show, reality TV is filled with outrageous moments like these...
Article continues below advertisement
Real Housewives of New Jersey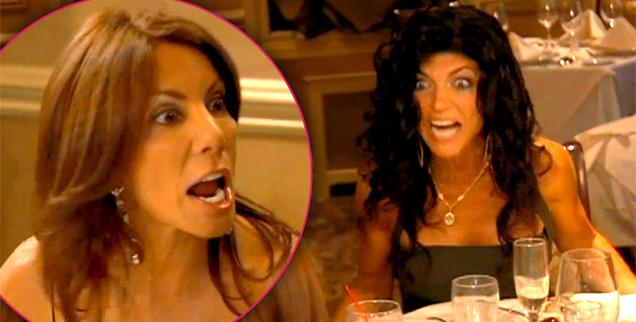 Real Housewives of New Jersey: During the season one finale, the New Jersey housewives confronted their co-star Danielle Staub about the sensational book Cop Without a Badge, which revealed Danielle's troubled past involving alleged prostitution and kidnapping. After a heated exchange, Teresa Giudice wound up flipping over a table over and calling Danielle a "prostitution whore!"
Real Housewives of Beverly Hills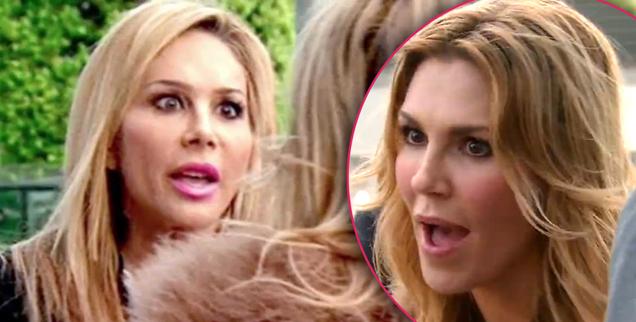 Real Housewives of Beverly Hills: On last season's RHOBH, Brandi Glanville's feud with Adrienne Maloof caused tension to boil over. During a dinner in Ojai, Brandi got into an emotional conversation with Kim Richards and after Kim cried, Adrienne told the others it was Brandi's fault. Brandi shocked the table by telling Adrienne, "Shut the f--- up!" and their relationship went waaay downhill from there!
Article continues below advertisement
Real Housewives of Atlanta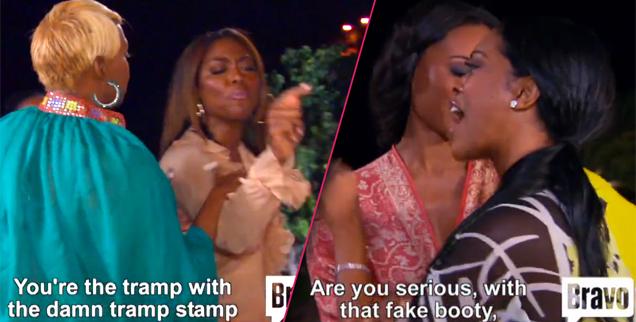 Real Housewives of Atlanta: During an epic argument in Anguilla, Atlanta diva Kenya Moore called her fellow housewife Porsha Stewart a "tramp" while Porsha said Kenya should take her "hood rat ass back to Detroit." NeNe Leakes had to hold Kenya back from her younger rival in the poolside fight. The freak-out culminated with Porsha storming off—leaving Kenya to twirl and deliver what became her catchphrase: "I'm Gone with the Wind fabulous!"
Article continues below advertisement
Keeping Up With The Kardashians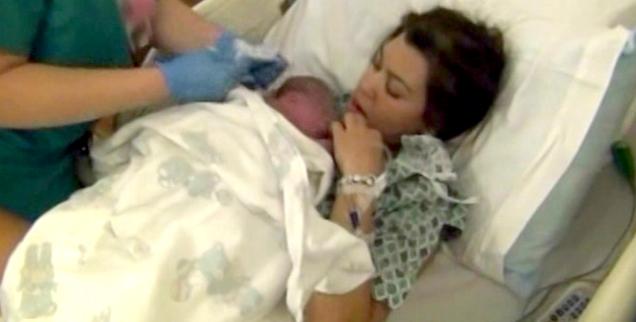 Keeping Up With The Kardashians: Filming the birth of your baby has become a common practice, but who but a Kardashian would put it on national TV? Kourtney Kardashian delivered her first child with baby daddy Scott Disick, son Mason, by pulling him out with her own two hands on the season 4 finale in February 2010. The couple had reconciled on camera earlier in the episode, but it was the reality TV birth that had viewers talking. Kourtney also pulled their second child, daughter Penelope, out of the womb on camera last year.
Article continues below advertisement
Kim's Fairytale Wedding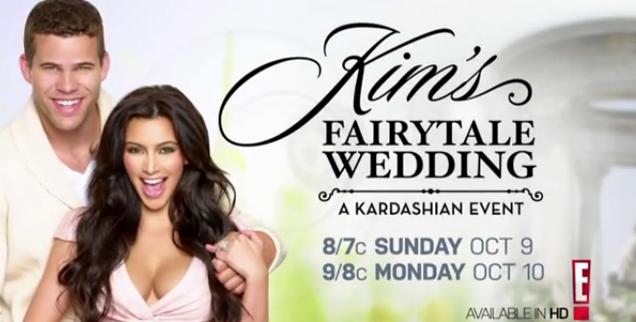 Kim's Fairytale Wedding: Reality TV hit a new low after Keeping Up With The Kardashians star Kim Kardashian's over-the-top wedding to basketball player Kris Humphries became notorious; she split from him after just 72 days of marriage. Kim's Fairytale Wedding: A Kardashian Event, the E! reality special that aired in October 2011, showed the star in her Vera Wang white wedding dress with long veil and diamonds draped across her forehead and a star-studded crowd of 450 guests. She looked lovingly into Kris' eyes but the marriage didn't last much longer than the TV special!
Article continues below advertisement
Big Brother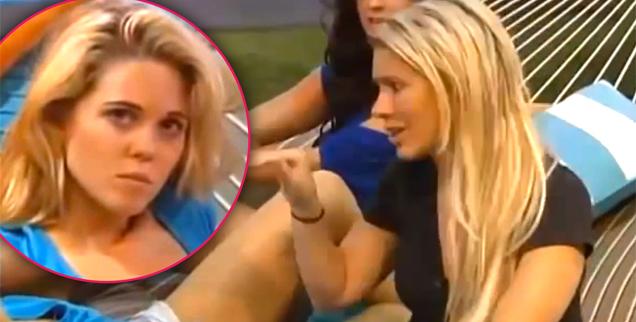 Big Brother: Season 15 of the long-running reality show exploded into the public eye this summer by exposing racist and homophobic house guests. The slurs first came to light on CBS' internet live stream and then, under public pressure, the network aired some of the offensive comments on the show itself, including model Aaryn Gries calling gay housemate Andy a "queer" and saying Asian housemate Helen Kim should "go make some rice." Viewers also saw GinaMarie Zimmerman comment that African-American Candice Stewart was on the dark side "because she's already dark."
Article continues below advertisement
Here Comes Honey Boo Boo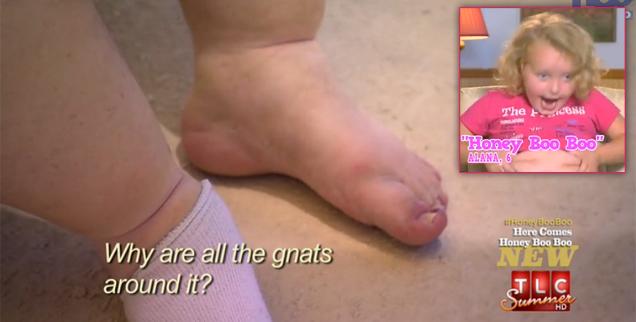 Here Comes Honey Boo Boo: The wacky Thompson family, and their little pageant queen, Honey Boo Boo (whose real name is Alana), won big ratings with their redneck antics, including farting and letting their pet pig, Glitzy, poop on the kitchen table. But in the most disgusting moment of the show last year, rotund matriarch June revealed her deformed "forklift foot," which was literally covered in gnats, after her kids begged her to show it off during a trip to a water park.
Article continues below advertisement
Kitchen Nightmares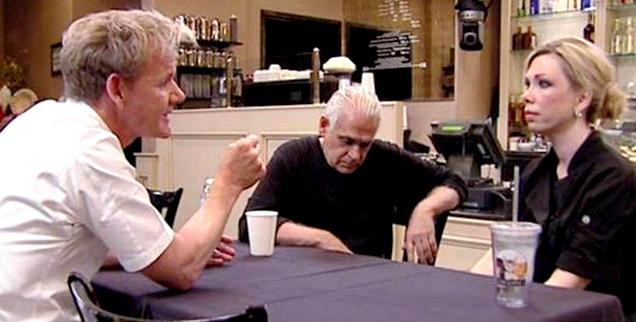 Kitchen Nightmares: TV chef Gordon Ramsay walked off Kitchen Nightmares for the first time ever earlier this year after Amy and Samy Bouzaglo, who own the Arizona restaurant Amy's Baking Company, wouldn't accept his advice, picked fights with customers and staff, pocketed waiters' tips, and served soggy pizza. After the outrageous episode aired, RadarOnline.com uncovered more dirt on the couple, reporting that Amy is a convicted felon, her husband Samy is facing deportation, and their restaurant committed health department violations. But fasten your seatbelts--sources say the Bouzaglos are also looking into getting their own reality TV deal!
Article continues below advertisement
Dancing with the Stars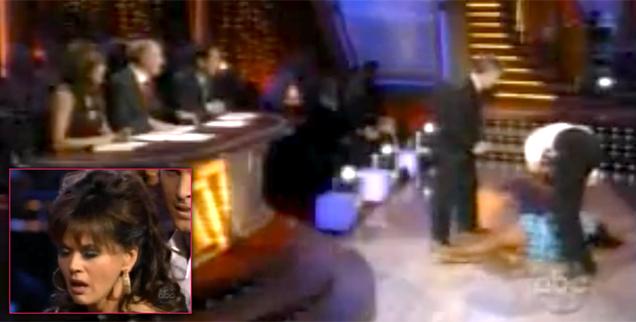 Dancing with the Stars: During DWTS season 5 in 2007, Marie Osmond shocked fans by fainting on the live show! After she'd performed her samba with partner Jonathan Roberts, the singer started breathing heavily -- and while listening to judges critique her dance, she suddenly passed out onto the ballroom floor. Luckily, plucky Marie, who blamed allergies for fainting, was fine; in fact, she finished in 3rd place on the finale.
Article continues below advertisement
Deadliest Catch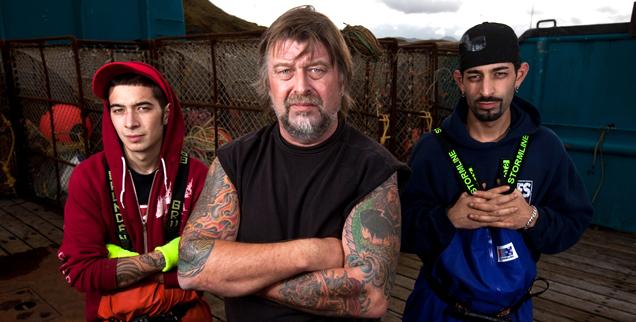 Deadliest Catch: Deep-sea fisherman Phil Harris, who helmed the crab-fishing vessel Cornelia Marie, suffered a massive stroke Jan. 29, 2010, while unloading his ship and died almost two weeks later at age 53. Harris wanted his final days documented in the series and it was the first time a death was portrayed on reality television. 8.5 million fans watched Harris' touching farewell to his son, Josh, and in his final moments on-screen, Harris is seen looking out a window in Alaska.
Article continues below advertisement
Flavor of Love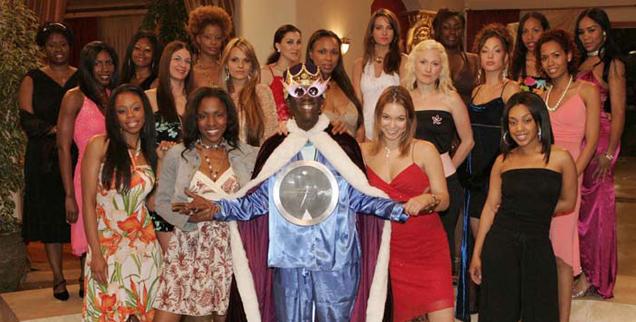 Flavor of Love: Season 2 of the VH1 series, on which women competed for the love of Flavor Flav, became notorious for something left behind! After five girls, Hood, Bamma, H-Town, Choclate and Saaphyri, were eliminated, the contestants discovered that a gal named Somethin had defecated on the floor during the elimination ceremony because she couldn't hold it in or go to the bathroom.
Article continues below advertisement
Survivor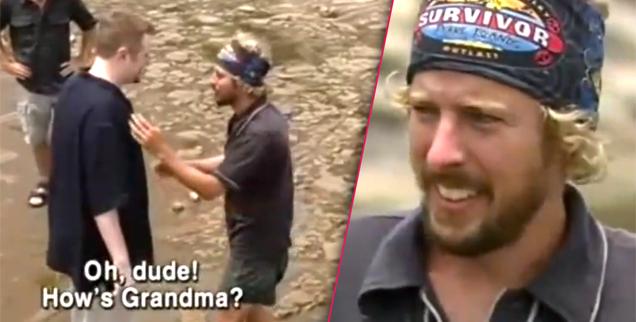 Survivor: During season 7 in the Pearl Islands in 2003, Jonny "Fairplay" Dalton pulled off what host Jeff Probst called the "greatest lie in 'Survivor' history," pre-arranging with a friend to announce that his very alive grandmother had died so Fairplay could win a reward challenge.
Article continues below advertisement
The Osbournes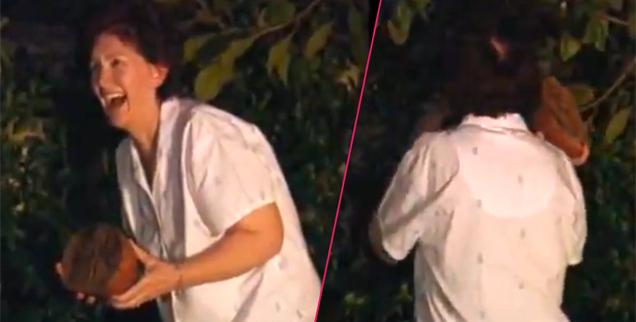 The Osbournes: Rocker Ozzy Osbourne and his crazy expletive-spewing family helped to create the reality TV genre when their MTV show took off way back in 2002. In episode 4 of the first season, wife Sharon Osbourne, enraged over their neighbor blasting loud music all night, threw a large ham into the neighbor's yard!
Article continues below advertisement
The Amazing Race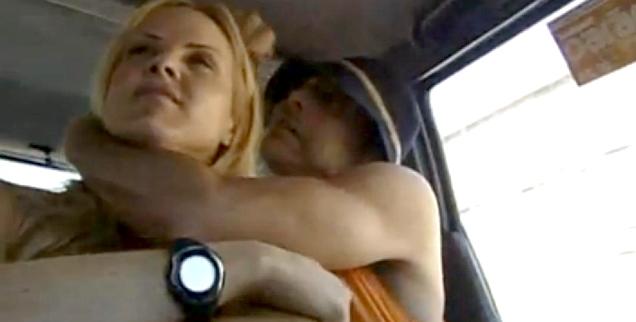 The Amazing Race: CBS's perennial Emmy winner raised eyebrows during season 6 in 2005 by showing apparent domestic abuse, as Jonathan Baker and his wife Victoria Fuller appeared to be the most dysfunctional couple ever on reality TV (well, at least until the Gosselins!). Viewers were shocked when Jonathan pushed Victoria to the ground after her decision to drag his backpack to the finish line cost them the Berlin leg of the race. They had a daughter together in 2006 but divorced in 2009.
Article continues below advertisement
American Idol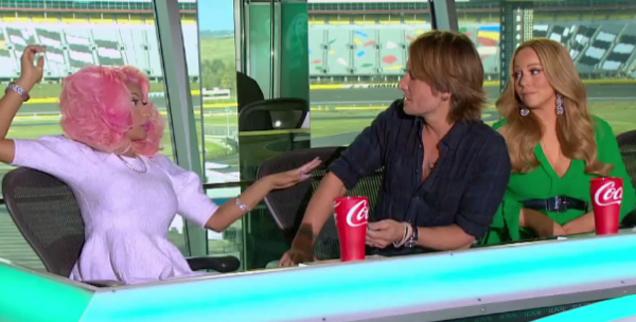 American Idol: It showed how far America's highest-rated ever reality show had fallen when last season became the battle of the dvas—and we were talking about the judges, not the contestants! Singers Nicki Minaj and Mariah Carey feuded all season at the table, judging each other more than the aspiring stars. In perhaps the most incendiary exchange, after they disagreed on a contestant's performance, Nicki offered Mariah a Q-tip and told her, "Clean your ears out!" After the tense moment, Ryan Seacrest encouraged them to play nice.
Article continues below advertisement
The Bachelor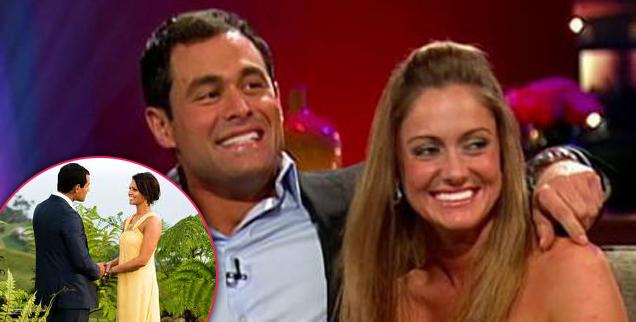 The Bachelor: Bachelor season 13 star Jason Mesnick infamously reversed his decision on a 2009 After the Final Rose stunner, choosing runner-up Molly Malaney and dumping original choice Melissa Rycroft on national TV, to the shock of millions of ABC viewers. A tearful Rycroft returned Mesnick's engagement ring while Malaney went on to marry Mesnick in 2010. The couple had a daughter, Riley, this March. Meanwhile, Rycroft wed an old beau, Ty Strickland, and they had a daughter. Rycroft has also appeared on Dancing with the Stars twice, winning the All-Stars season last year.
Article continues below advertisement
Survivor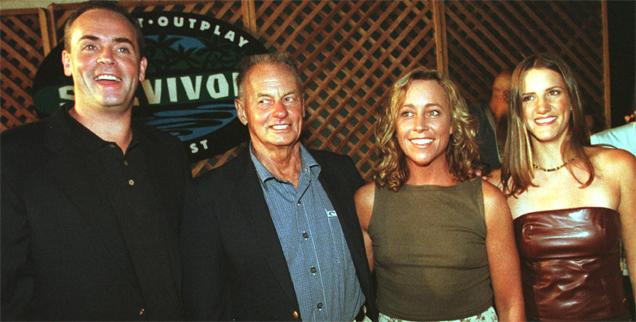 Survivor: Remember when reality TV first began? After Survivor season 1 was a huge hit for CBS in 2000, a zillion other reality shows followed in its bare footsteps. And Survivor: Boreno included the most remembered moment in its history when truck driver Sue Hawk called finalists Richard Hatch "a snake" and Kelly Wiglesworth "a rat" during their tribal council finale. In spewing her hatred, Hawk claimed that if she ever saw Kelly in the desert, she would not give her "a sip of water" and would like to see "the vultures" get her. Take that, housewives!
Article continues below advertisement
Jersey Shore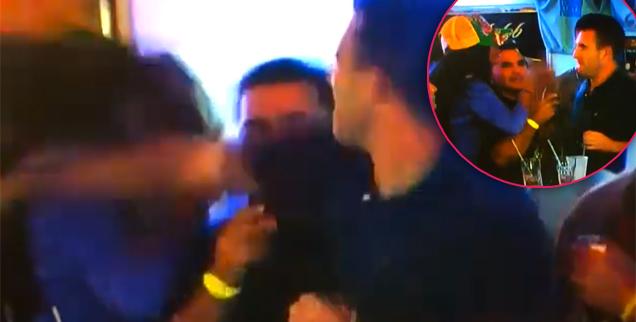 Jersey Shore: During season 1 in 2009, after getting into a heated argument at a bar, Nicole "Snooki" Polizzi was violently punched in the face by gym teacher Brad Ferro. The scene caused outrage from viewers who accused MTV of showing violence against women, prompting the network to pull the controversial scene from all future airings. But the incident shot tiny Snooki to fame.
Article continues below advertisement
Punk'd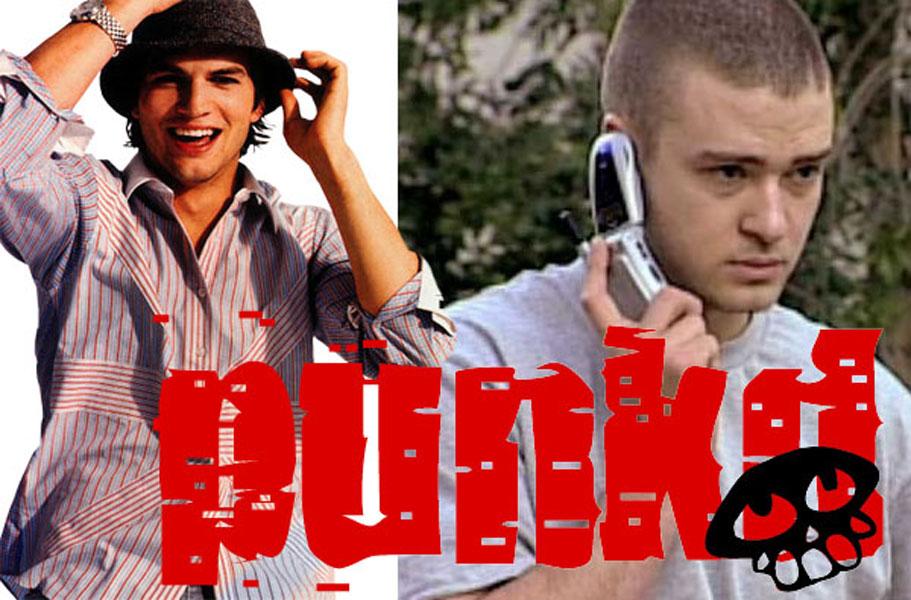 Punk'd: Ashton Kutcher made a habit of embarrassing celebrities on his MTV show Punk'd, and his season 1 practical joke, on Justin Timberlake in 2003, became legendary. The singer, then launching his solo career, was led to believe IRS agents were seizing his home, cars, and even his dogs, because he "owed" $900,000 in back taxes. Justin actually cried and called his mom—then Kutcher revealed it was all one big joke! Justin was a good sport and returned to the show three episodes later to help punk Kelly Osbourne.
Article continues below advertisement
Teen Mom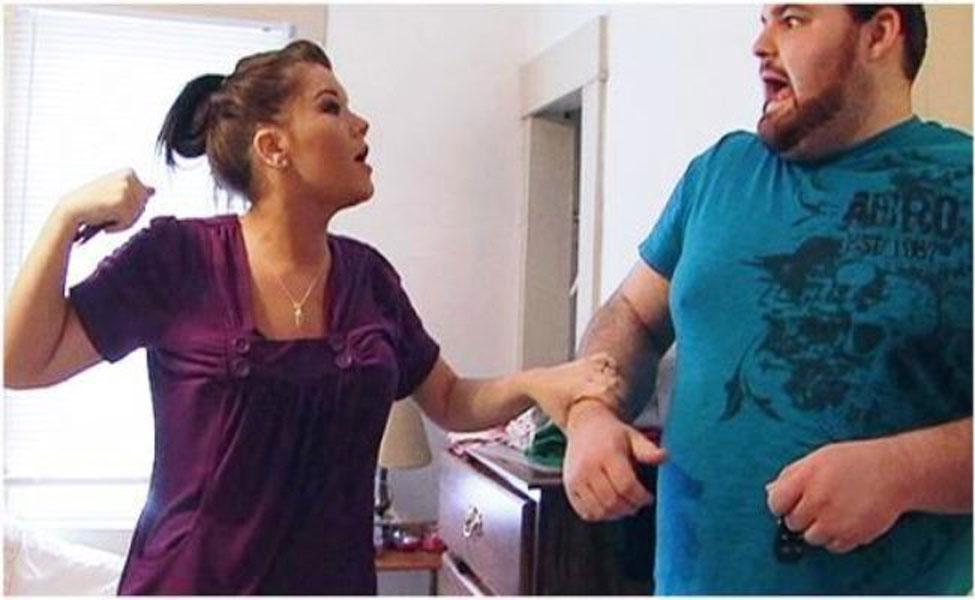 Teen Mom: Amber Portwood stunned viewers when she beat up her baby daddy Gary Shirley with their daughter Leah in the room during a 2010 episode of Teen Mom, season 1. Shirley, who weighs 260 pounds, didn't retaliate. In December 2010, Portwood was arrested on domestic violence charges and MTV handed over the footage showing her striking her former boyfriend.
Article continues below advertisement
American Idol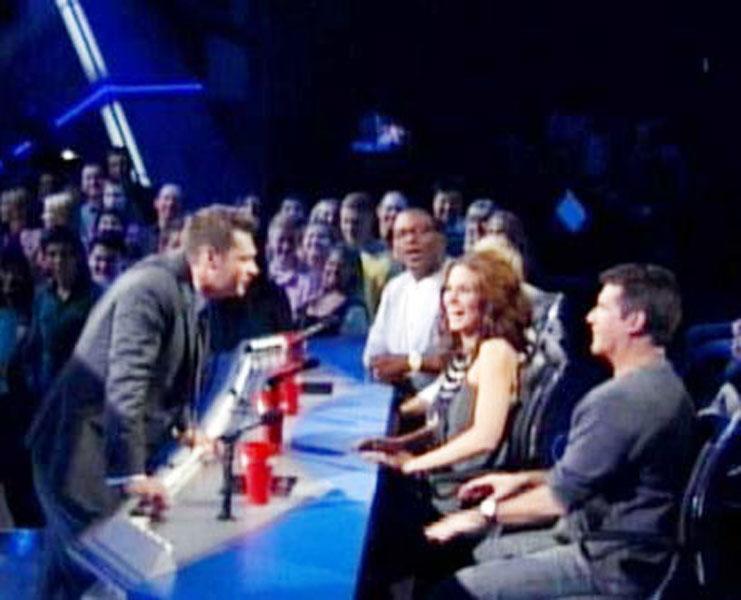 American Idol: Judge Simon Cowell and host Ryan Seacrest's testy banter and gay innuendoes reached fever pitch during Idol's 6th season in 2007. When Ryan asked Simon for his advice to a female contestant about high heels, Simon snapped, "You should know, Ryan!" Looking pissed, Ryan said, "Stay out of my closet." Simon responded, "Come out!"
Article continues below advertisement
Jon & Kate Plus 8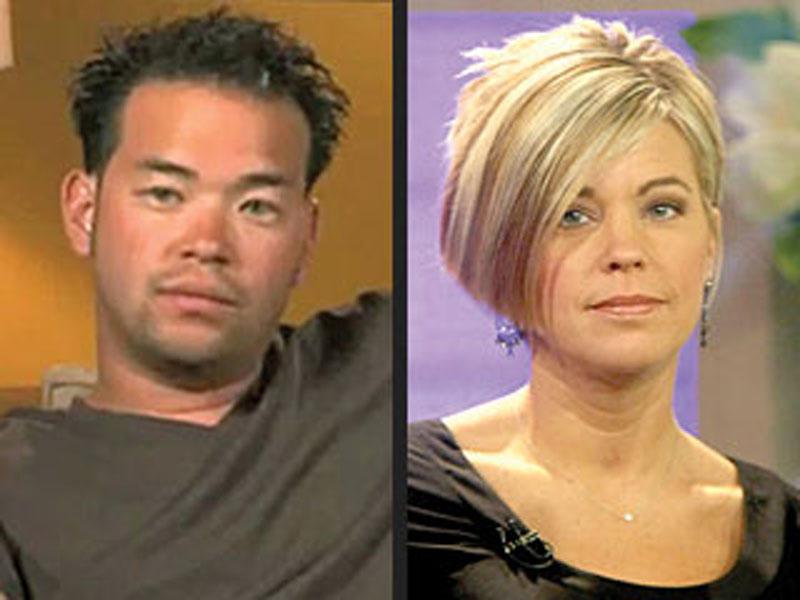 Jon & Kate Plus 8: After starting out as a heartwarming reality show depicting the journey of a couple with sextuplets AND twins, by the 5th season, Jon and Kate Gosselin's on-air bickering and tabloid rumors of his infidelity meant the writing was on the wall. The episode featuring the couple's official breakup statement, broadcast on June 22, 2009, became the most watched episode of the series, grabbing 10.6 million viewers. Kate said, "We have decided that we will separate. I know it's necessary because my goal is peace for the kids."
Article continues below advertisement
Toddlers and Tiaras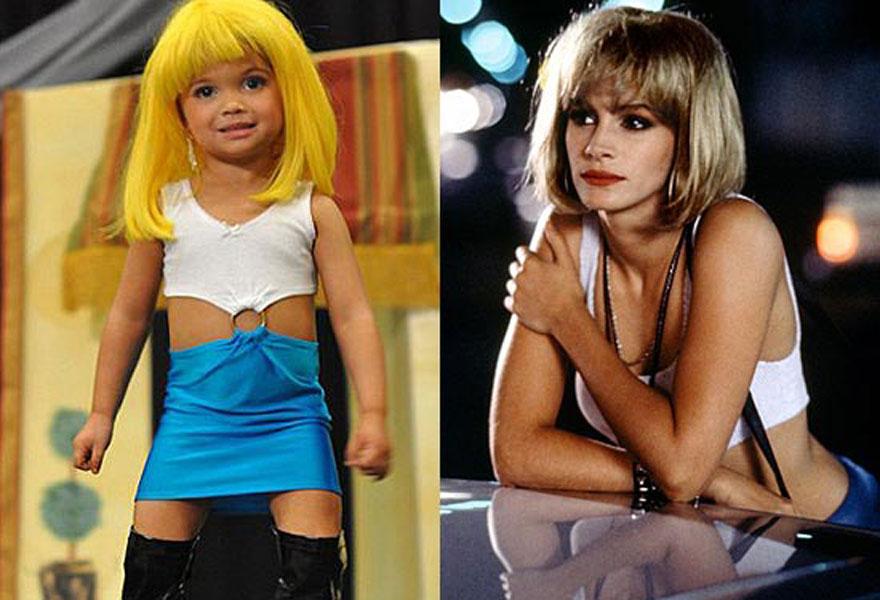 Toddlers and Tiaras: The show that covers the wacky world of child beauty pageants broke all boundaries in its 4th season in 2011 when mom Wendy Dickey put her daughter Paisley, 3, in a costume that copied the outfit Julia Roberts' prostitute character wore in the movie Pretty Woman. Paisley strut her stuff in a blonde wig, tight white top, blue miniskirt and thigh-high shiny black boots. Moms everywhere went nuts, objecting to Dickey sexualizing her child, but she claimed it was just a joke.
Article continues below advertisement
Fear Factor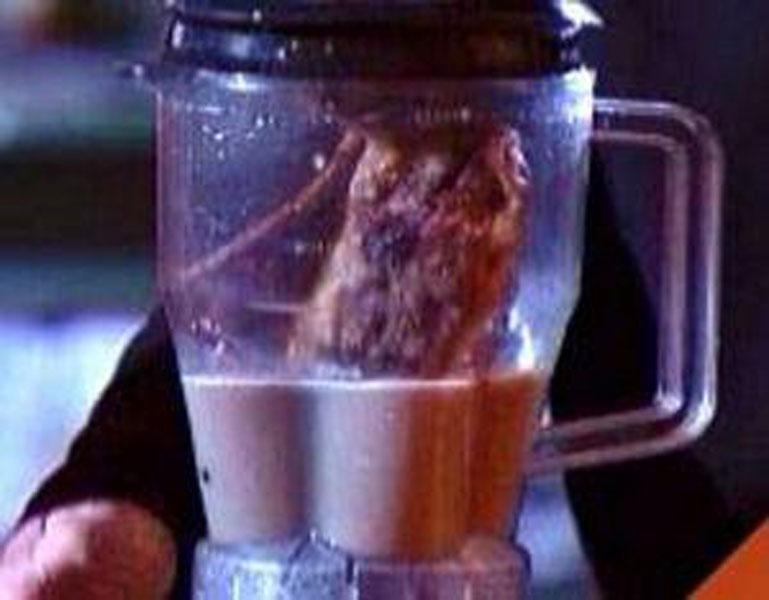 Fear Factor: On this NBC show, contestants were challenged to eat a wide array of disgusting things, including cow testicles and Madagascar hissing cockroaches. But a January 2005 episode was truly stomach-turning, as contestants ate rats which were mixed in a blender. It was so disgusting that a man from Ohio sued NBC for $2.5 million in damages, saying that the rat-blender incident caused him to get dizzy, run into a wall and vomit. The suit was dismissed but the blender of rats will live on in reality history.
Article continues below advertisement
The Hills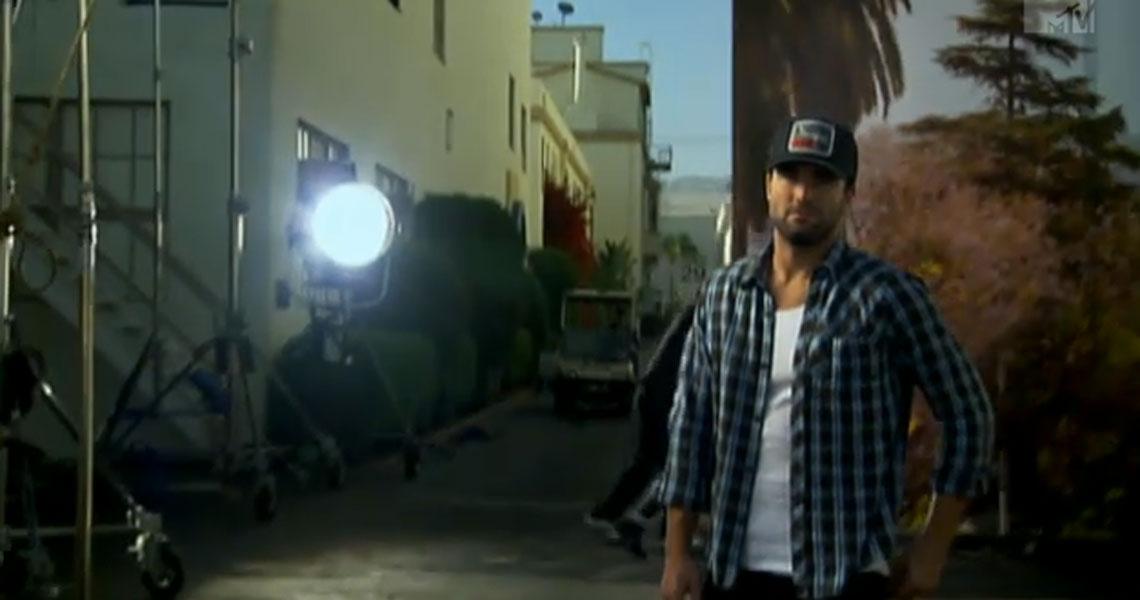 The Hills: In the mother of all finale "reveals," the MTV show that made Lauren Conrad, Spencer Pratt, and Heidi Montag household names finally showed it wasn't reality at all. In The Hills final scene in 2010, the camera pulled back, revealing a set complete with a Hollywood-sign backdrop and a lighting crew for the obviously staged dramatic goodbye between stars Kristin Cavallari and Brody Jenner.
Article continues below advertisement
Britain's Got Talent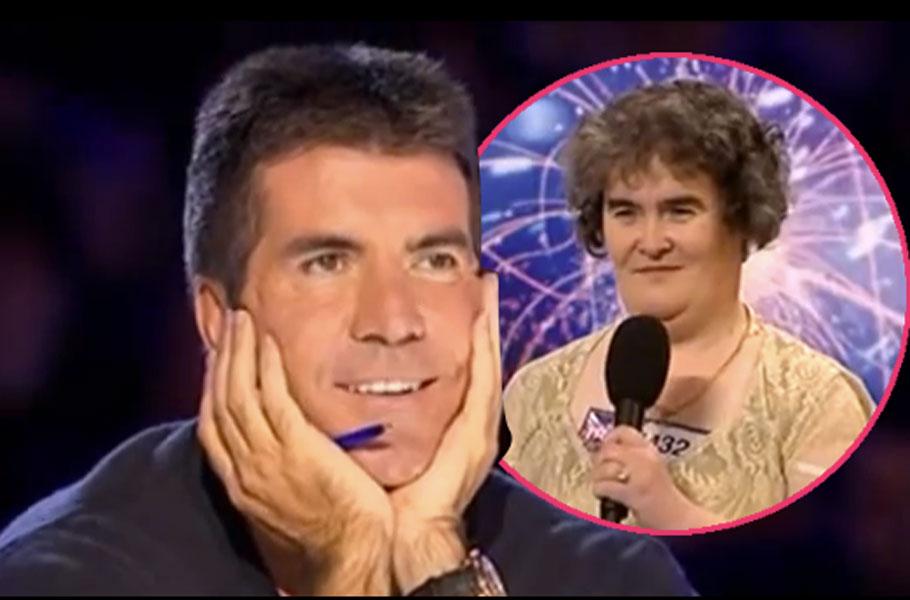 Britain's Got Talent: We can't resist crossing the pond for just one outrageously great international reality TV moment. Judge Simon Cowell was openly shocked when dowdy Susan Boyle first opened her mouth to sing on Britain's Got Talent. Boyle's awe-inspiring rendition of Les Miserables' "I Dreamed a Dream" catapulted Boyle to stardom. Her 2009 debut album, appropriately titled I Dreamed a Dream, became the UK's best-selling debut album of all time.
Article continues below advertisement
America's Next Top Model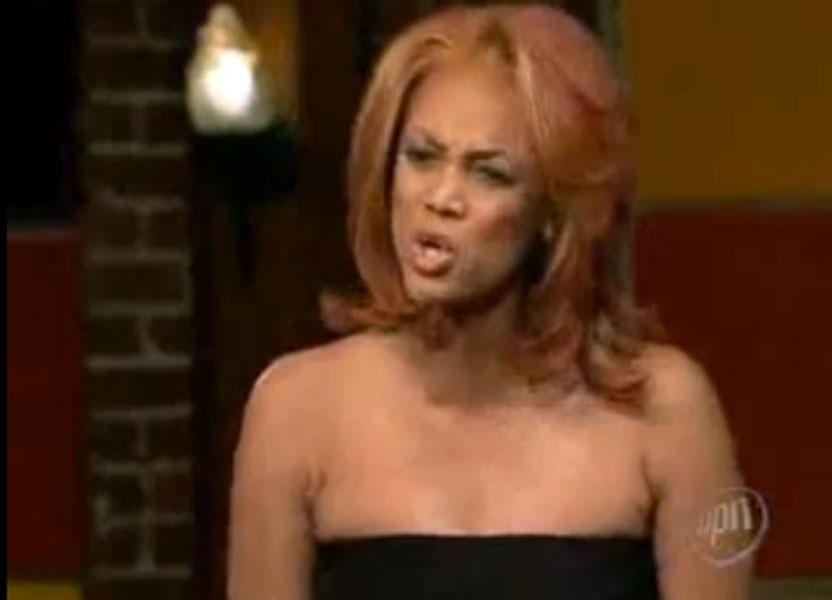 America's Next Top Model: Ms. Tyra Banks went into nuclear meltdown mode during season 4 in 2005 after contestant Tiffany dared to brush off her elimination with humor. Tyra lost her cool, blasting Tiffany her for not taking her dismissal seriously. "How dare you? Learn something from this!" Tyra screamed. "I have never in my life yelled at a girl like this!"
Article continues below advertisement
Newlyweds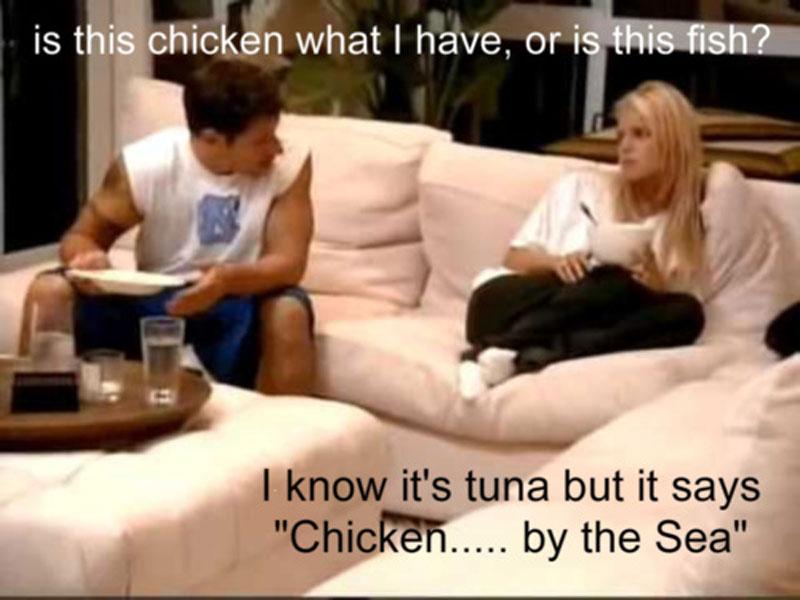 Newlyweds: It was the moment that made Jessica Simpson famous on the show that chronicled her first year of marriage to then-husband, singer Nick Lachey. During the very first episode of their MTV reality show Newlyweds in 2003, Jessica mistook a can of tuna for chicken because of its name, "Chicken of the Sea." Jessica asked the infamous question, "Is this chicken, what I have, or is this fish? I know it's tuna, but it says 'Chicken by the Sea.' " A puzzled Lachey laughed, but the couple later divorced.
Article continues below advertisement
The Surreal Life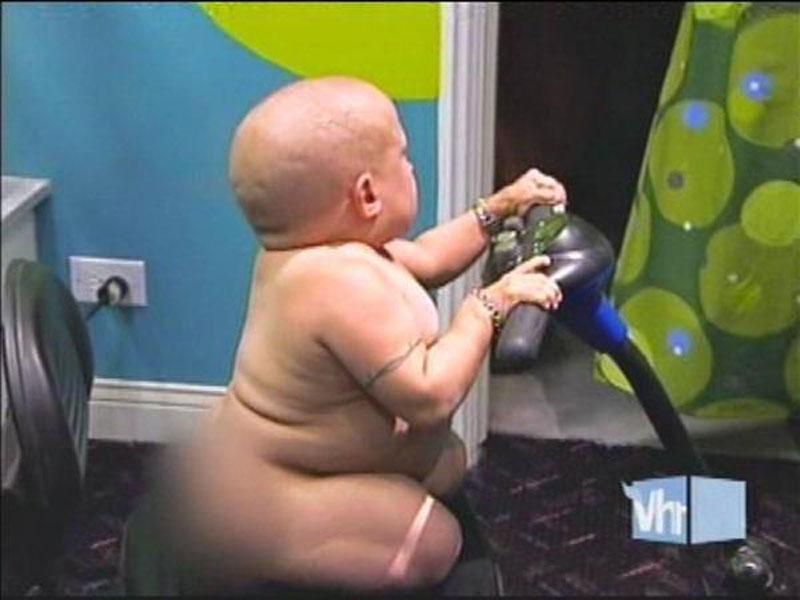 The Surreal Life: In 2005, on the 4th season of the show about D-list celebrities living in a house together, a nude "Mini Me," aka Verne Troyer, drunk-drove a miniature scooter down the hall until he crashed -- and then peed in a corner. One of his fellow houseguests, former Brady Bunch kid Christopher Knight, had a priceless reaction shot.
Article continues below advertisement
American Idol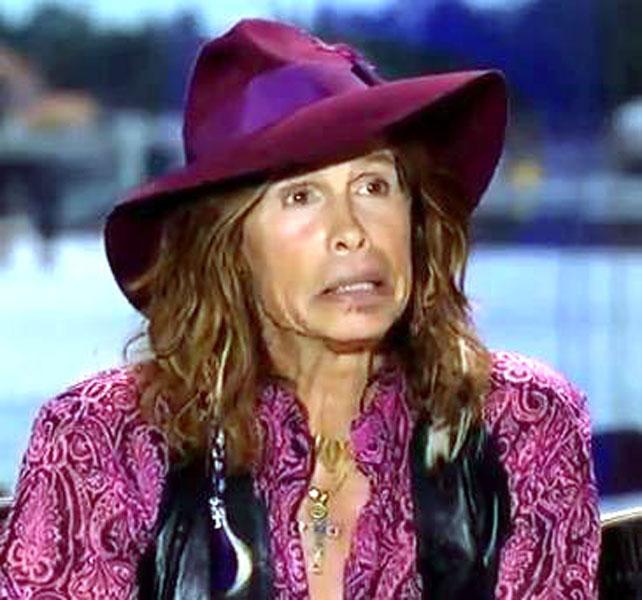 American Idol: Aerosmith frontman Steven Tyler looked like the skeeviest judge in reality TV history when he told the father of Shannon Magrane, 15, that she was "hot, humid and happening" during Idol season 11 in 2012. The creepy comment brought the audition to a halt as the playboy rocker winced and fellow judge Jennifer Lopez had to ease the tension by telling the Magranes they were a beautiful family.