Exclusive
EXCLUSIVE: Kate's Big Lie -- Gosselin Kids WERE Expelled From School After Hurting An Adult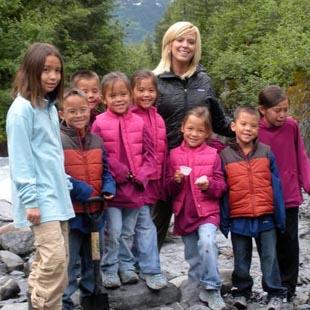 Kate Gosselin lied when she denied her children Alexis and Collin were expelled from school, and RadarOnline.com has learned exclusively that the situation is far worse than what has been previously reported.
One of the expelled Gosselin kids physically harmed an adult at the school TWO TIMES, creating a situation that caused school administrators to believe they had no choice but to remove that child from school, RadarOnline.com is reporting exclusively.
Article continues below advertisement
The nature and extent of the adult's injuries are not known, but the situation was severe enough that it contributed heavily to the school's decision to expel the children. RadarOnline.com has also learned that both of Gosselin children were abusive to other children in the school, creating an untenable situation.
In a defensive move, Kate went on camera with Entertainment Tonight in late November and denied reports that her children Alexis and Collin, both 6, were expelled.
But RadarOnline.com has not only confirmed that Kate lied -- the children were infact expelled -- but we've also uncovered the sad truth that the Pennsylvania private school said both children were physically abusive to classmates.
On TV Kate was asked: "Let's set the record straight. Kids. Two of them rumored to be kicked out of school. Is that true?"
She answered: "No. Two of my children are being tutored at home."
Article continues below advertisement
That lie has deepened the rift between Kate and ex-husband Jon.
"Both Jon and Kate were sent a letter from the head of school explaining that despite their best efforts, staff had reached a point at which they had to request the children enroll in another program," a source close to the school told RadarOnline.com.
"It's clear Kate did not tell the truth."
Kate's denial of their problems has left many people close to the school perplexed at the very least.
"Both Alexis and Colin received three full weeks of intensive special treatment to focus their behavior," revealed the source.
"While the teacher was able to achieve some success, it became apparent to the school that the pair needed intensive assistance to help them with their social, emotional and academic needs.
"The demand on the children's classroom teachers -- and the impact on other kids -- was just too great."
Article continues below advertisement
The problems with Alexis and Colin has added increased strain to Jon and Kate's relationship.
"Alexis and Collin could go to a public school but they would be photographed and harassed," a source told RadarOnline.com.
"It's clear the kids need to be integrated back into their private school, if they want to keep them at the same place.
"Or they can be sent to the school with the Gosselin's other kids.
"They can't just be tutored, at home: these kids need to be integrated with other children.
"Jon and his girlfriend Ellen take them to public parks to play with other kids and they tell them to go and make friends, because it's clear they need to develop their social skills."
Compounding their woes, the source added, is the constant attention of paparazzi and onlookers, even at local playgrounds.
"Collin actually covered his face when he was having his school photograph taken because he thought he shouldn't be photographed," said the source.
Article continues below advertisement