PHOTOS: Gosselin Kids Get Dramatic Hand-Over From Kate To Jon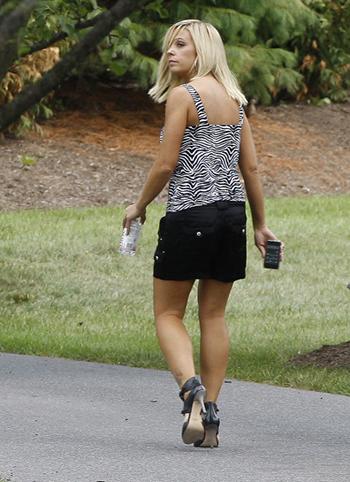 Kate and Jon Gosselin have organized a dramatic, almost military-style maneuver for handing their kids over to each other, RadarOnline.com has learned.
With her full-sized van parked in the garage, Kate loaded all eight kids into the vehicle. She then drove it to the bottom of the driveway and got out. At the exact same time, Jon was driven to the property's gate in his Mercedes Benz SUV, his girlfriend Ellen Ross at the wheel.
Article continues below advertisement
He got out of the Mercedes and jumped into the van. As Kate walked back up her driveway, she looked back longingly as Jon drove off with the children, with Ellen following in his Mercedes.
Jon and Ellen plus 8 pulled into his apartment complex 30 minutes later, and got the kids out of the van covered in towels, Michael Jackson-style.