Exclusive
Kids In Danger? Kate Gosselin Tweets Proof Her Kids Are Still Using Adult ATV Despite Deadly Warning Label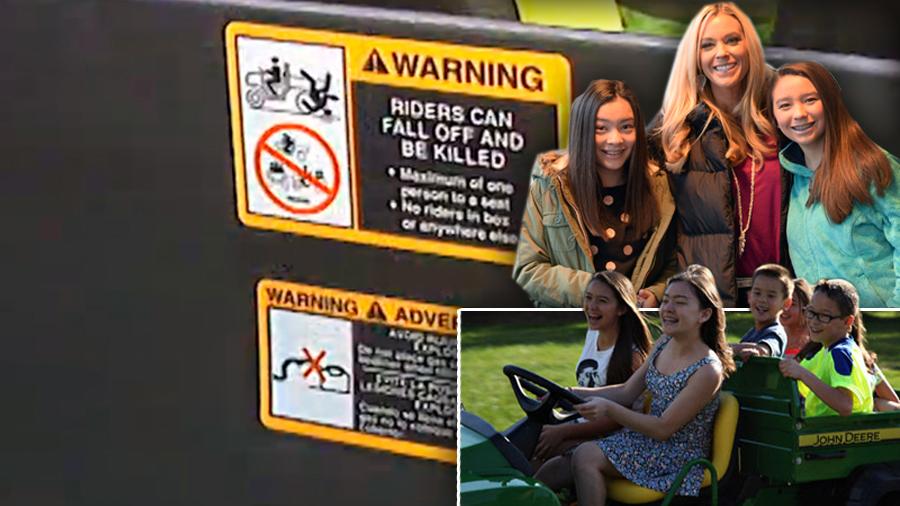 Kate Gosselin has potentially put her children in danger! RadarOnline.com has learned that the reality TV mom recently tweeted proof she is still ignoring the safety warnings on the John Deere Gator she purchased, and allowing her kids to drive the adult vehicle.
On Sunday, Gosselin shared with her 219,000 Twitter followers that her 14-year-old daughter, Mady, "drove our gator on a neighbor's driveway- 2get chicken food! Let's just say, I'm NOT going to make a good driving teacher."
Article continues below advertisement
What the New York Times bestselling author of Kate Gosselin's Love Is In The Mix was referring to was a John Deere Gator 4×2 Electric tractor that she gifted to her eight children during the June 26 finale of Kate Plus 8: The Sextuplets Turn 1.
As RadarOnline.com previously reported, John Deere's safety video specifically instructs buyers, "Never allow the Gator to be operated by anyone younger than 16 years old," and the warning label claims there is a risk of "death" with misuse.
At 14-years-old, Mady Gosselin is not old enough to be driving the $10,000 vehicle at all!