Jon & Kate Gosselin's Custody Battle Heats Up -- 'He Would Love To Get Total Custody Of The Kids,' Says Source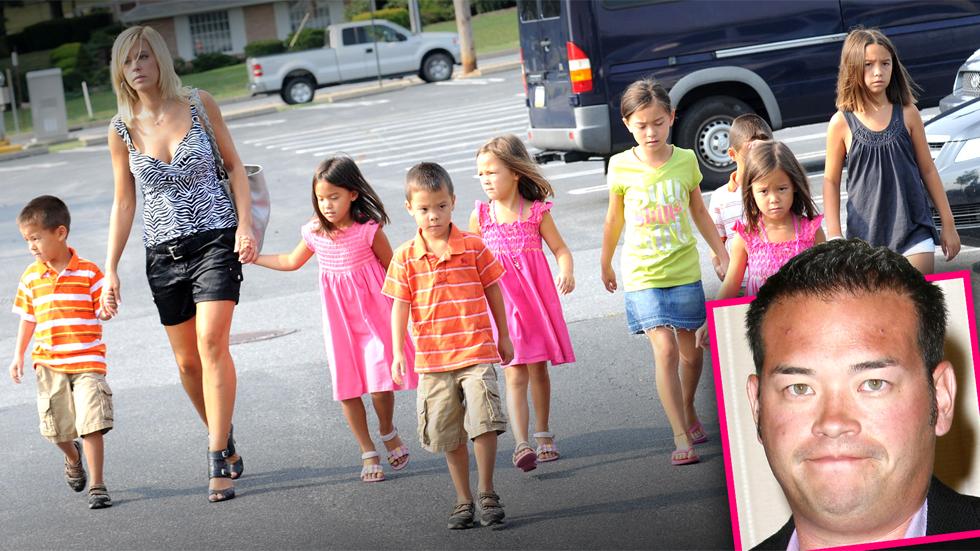 The war continues between embattled exes Jon and Kate Gosselin, and although he's been out of the public eye since his last reality TV appearance, Jon is furious that Kate is putting their eight children back on TV and is thinking about going after her for custody.
According to a new report from Life & Style magazine, Kate, 39, has been abruptly canceling Jon's visits with the kids and he's prepared to fight back.
Article continues below advertisement
"He would love to take her to court and get total custody of his kids," a source told the tabloid.
"He doesn't want them on TV and doesn't want Kate's influence on them. He'll do whatever it takes."
As RadarOnline.com previously reported, a close family insider claims Jon relinquished his say about whether or not the kids appear on TV in exchange for not paying any child support to Kate — but now the father of eight is serious about exploring his legal options.
MORE ON:
Jon and Kate Plus 8
"If Kate is keeping the children away from their father, she leaves herself open to upsetting the court and they could change custody," family law expert Goldie Schon told Life & Style.
"He can file for a modification of the custody agreement."
But the real issue here is money, and Jon doesn't have it .
"Kate knows Jon doesn't have the finances to fight it, so she just does whatever she wants," the source added.
"The kids love spending time with Jon and wish they could see him more."
Do you think Jon and Kate will ever come to a fair resolution when it comes to the kids? Sound off in the comments below…