He's No Longer The Sperminator! Jon Gosselin Talks Vasectomy, Declares Children Won't Be Exploited On Television Again!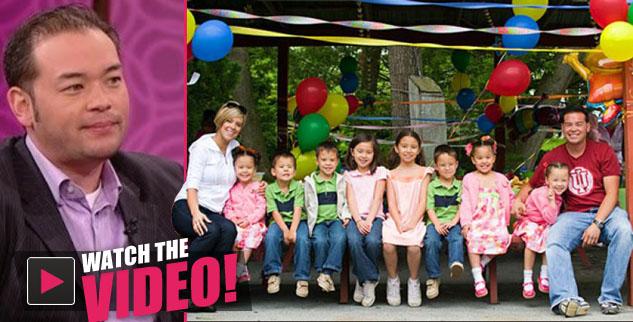 Father-of-eight Jon Gosselin, sitting down with talk show host Wendy Williams on Tuesday, didn't hold back about his fertility status, numerous legal battles with ex-wife Kate Gosselin or about the negative aspects of putting his family in the spotlight!
Watch the video on RadarOnline.com, below.
youtube=https://www.youtube.com/watch?v=FQVeHaiqDRE&w=640&h=360
Williams grilled the reality television star – who is currently appearing in VH1's Couples Therapy — whether he planned to have more children with his girlfriend, Liz Jannetta.
Article continues below advertisement
"No. We can't have more kids. Yeah, I'm fixed," Jon said, referring to his vasectomy.
When the topic switched to his brood, Jon declared his offsprings will be well taken care of and that he won't let them be "exploited" on reality television again!
"I'll fight it. I don't need the money. I fought so hard to get my kids off of television. It didn't work in civil court, it didn't work with TLC, it didn't work with anyone so I had to go to family court and try and stop it."
He added, "My kids go to private school. They also have trusts. They have education trusts. They have other trusts. Kate and I put 80 percent of the gross of the income in a trust for three years for them. They're fine."
Wendy also quizzed Jon about the lawsuit brought against him by his former wife, Kate, for allegedly hacking into her computer. As RadarOnline.com previously reported, the case was dismissed in late November.
He joked, "That lawsuit is over. She dismissed the case. I guess I proved her wrong or she didn't want to continue down that road. But Wendy, if I could do those things, I wouldn't be sitting here now. I'd be working for the NSA."