Exclusive
Jon Gosselin Estranged From Teenage Twins: They're 'Hurt' & Refuse To See Him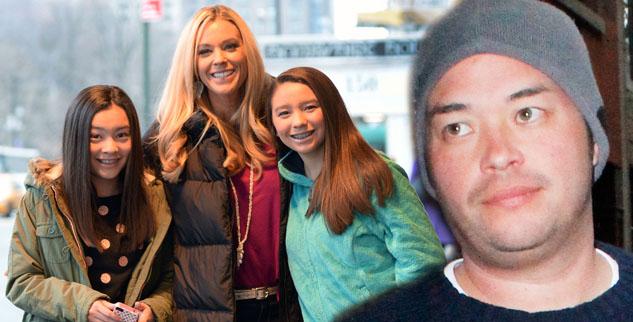 Article continues below advertisement
"That is Jon and Kate's child support agreement. He's being so hypocritical acting like he only wants the best for his children by keeping them off TV, when really he basically sold them."
And according to the insider, the former couple's teenage daughters, Mady and Cara, 13, are fully aware of the agreement and deeply hurt by their father's decision.
"Mady and Cara don't talk to Jon and they haven't seen him in nine months. They're really hurt because they feel like he sold them. They don't want anything to do with him," the source said.
Article continues below advertisement
"I'll fight it. I don't need the money. I fought so hard to get my kids off of television," Jon told Wendy.
"It didn't work in civil court, it didn't work with TLC, it didn't work with anyone so I had to go to family court and try and stop it."
Which is where the fight came to an abrupt stop when the feuding exes came to an agreement — Kate decides on TV appearances for the children, and Jon doesn't have to pay child support.
Kate, Mady and Cara were on the TODAY Show Thursday morning in what can only be described as an awkward appearance, the source tells RadarOnline.com it was nothing more than a case of stage fright.
"Even though the girls grew up with cameras all around them, taping a live TV segment is completely different. They were distracted by everything going on behind the cameras, camera flashes going off, and just the hub-bub of being in a newsroom," the source said.
"The girls froze. Live TV mixed with an uncomfortable topic is hard, and they got stage fright."
What do you think of Jon's custody agreement with Kate? Sound off in comments below…