Gosselin Kids In Danger? Mom Kate Gifts Sextuplets With Tractor Made For Adults On 10th Birthday: 'Riders Can Fall Off And Be Injured Or Even Killed,' Says Company Safety Video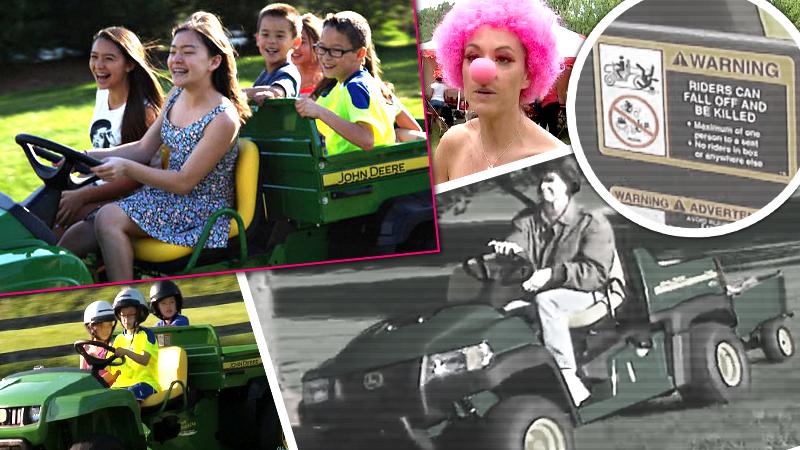 Ultra-strict parent Kate Gosselin may love to make rules— but it seems she doesn't like to follow them!
On the June 26 finale of Kate Plus 8: The Sextuplets Turn 10, the reality mom— who as RadarOnline.com exclusively reported, created a strict manual for her nannies that even micromanaged how they walked— gifted her six youngest children with a John Deere Gator 4x2 Electric tractor during their carnival-themed bash.
Article continues below advertisement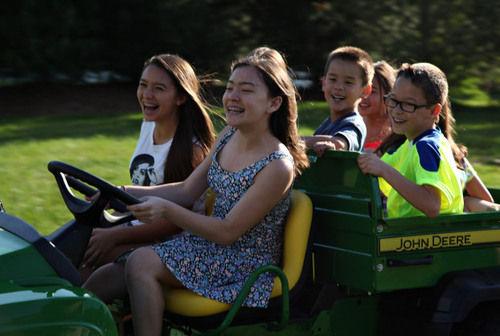 "That just sent our party over the top of perfection," Gosselin bragged to viewers.
MORE ON:
Jon and Kate Plus 8
But according to John Deere, the vehicle is ONLY designed to be driven by adults.
"Never allow the Gator to be operated by anyone younger than 16 years old," a John Deere safety video instructs buyers. "Young drivers may not be able to control the Gator."
According to the agricultural machinery company, children are not even allowed to ride in the passenger seat.
"The Gator is designed for two people, the operator and one adult passenger," the clip says. "Never allow young children to ride in the Gator."
Article continues below advertisement
And, the video continues, especially NEVER allow passengers of ANY age to ride in the cargo box.
"Riders can fall off and be injured or even killed," the tape warns.
Of course the Gosselin children— under their mother's watch— broke all rules.
The 39-year-old mother of eight, who often publicly battles with her ex-husband Jon, 37— hardly has an excuse for not knowing the rules— there are large decals located on the truck boldly stating the urgent safety warnings.
Gosselin has been under fire for other questionable parenting in the two-part reality special: In one clip, the mom berates Mady for disagreeing with her in front of her siblings.