Exclusive
Kate's Nanny Tells All! Inside Gosselin's Twisted World Of 'Meltdowns,' 'Freak Outs' & Outrageous Demands -- Read Her Shocking Rule Book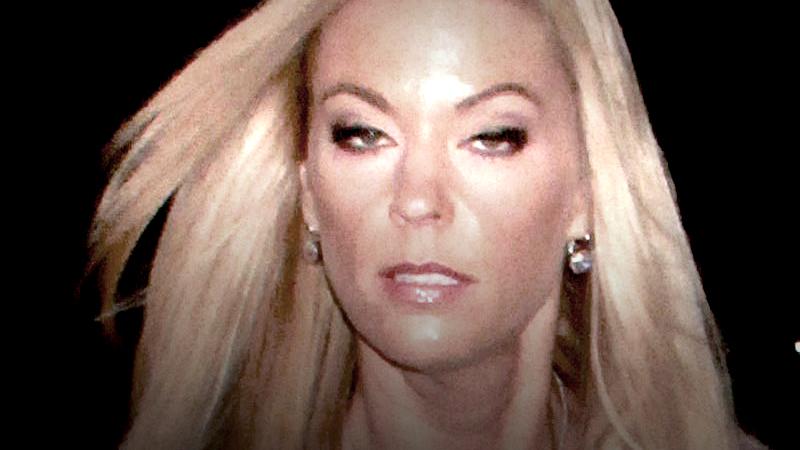 Babysitters, beware! Caring for eight children may seem difficult enough, but RadarOnline.com can exclusively expose the absolute hell former Jon & Kate Plus 8 star Kate Gosselin created for her adoring nannies.
"She was condescending and always put me down," says a young former employee, who often served as the primary caretaker for Gosselin's eight children with ex-husband Jon, 37— twins Cara and Maddie, 13, and sextuplets Aaden, Collin, Joel, Leah, Alexis and Hannah, 10. "She never let anything slide."
Article continues below advertisement
No kidding. RadarOnline.com has obtained the extensive rulebook the Celebrity Apprentice star, 39, wrote for her babysitters— and it's insane!
In addition to watching the children, Gosselin demanded her nannies handle cooking, laundry, landscaping, pool maintenance, trash duty, and even caring for her flock of chickens— all while she traveled for gigs or took off on lavish vacations.
"Chickens need to be let out no later than 8 am daily and put back no later than 5 pm daily," wrote the famous mom, who took pride in the family's organic egg consumption. "Eggs need to be collected once in the afternoon and washed, dried, labeled with the date and placed in cartons."
Gosselin even forced the nanny to clean up the flock's droppings daily. "It was a total pain," the onetime babysitter says.
But tidying up outside was an easy task compared to inside cleaning duties.
"Each day, twice a day, each room in the house, including bathrooms, should be straightened, returning ALL items to their proper places," the reality star demanded in her self-titled "Gosselin Manual." "It is stressful to come home to clutter! Very important! As a general rule, the house should never look like it is lived in by the end of the day."
Article continues below advertisement
Yet the home was very "lived in"— all eight children lived primarily with their mother.
The nanny says she often feared "messing up" in the kitchen, which included Gosselin's beloved Cutco knife collection.
"The kitchen is my baby. I have an exact way of caring for it. There is definitely a right and wrong in the kitchen," the star wrote. "Knives are very expensive and ONLY get washed BY HAND….I have meltdowns about my knives and improper use regularly, FYI!"
In a section titled "Pet Peeves," Gosselin listed even more insane rules.
"Please do not place purses, grocery bags…on kitchen counters," she demanded. "All of those things may be placed on the floor! I absolutely freak out!"
The nanny says she was stuck in a predicament.
"Purses would be considered clutter on the floor," she says. "So I didn't bring a purse at all!"
Gosselin even dictated the way her help walked.
"No stomp walking. Use light feet!" she ordered. "I teach the kids that no one should be able to hear you walking. Please do so AND teach the kids!"
The nanny eventually quit after the pressure proved too intense. "It was just too much," she says. Can anyone blame her?
What do you think of Gosselin's nanny rule book? Sound off in the comments.