Exclusive
Kate Gosselin Excited For 'Celebrity Apprentice' Gig: 'She'd Never Do Trash Reality TV Like Jon Did,' Says Pal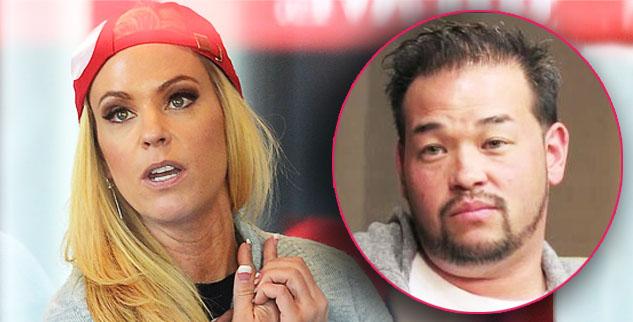 Kate Gosselin is excited to have landed a coveted spot on Celebrity Apprentice — because she'd certainly never do a "trashy" reality TV program like her ex-husband Jon Gosselin did when he appeared on Couples Therapy, a pal close to the mother of eight exclusively told RadarOnline.com.
Jon and his girlfriend Liz Jannetta appeared on the fourth season of the hit VH1 show to work on their relationship, but as Radar previously reported, Jon used the platform to slam Kate calling her a "piece of f**king sh*t," a "sh*tty human being" and even said, "She can f**kin' die."
Article continues below advertisement
After confirming her spot on Donald Trump's show in mid-March, it was also revealed that Kate and her eight children will be featured on a new TLC special — which outraged Jon.
"I was heartbroken to learn my children are participating in yet another TV project, especially an 'update' special," Jon said.
"Even without a current television show, they still live a very public life. They're still constantly in and out of the media; updates are given practically daily via social media."
But a source close to Kate exclusively tells Radar that the 38-year-old is savvy in choosing her TV appearances, whereas Jon just does it for a paycheck.
"Kate would never do trash reality TV like her ex-husband. She'd just never stoop that low for a paycheck," the insider said.
"She's financially supporting those eight children 100 percent, with an ex-husband who STILL pays ZERO child support."
As Radar exclusively reported in January — despite Jon's outcry about his children appearing on TV — he waived his rights for a say in their TV appearances in exchange for not having to pay his child support.
Scorned Exes Tell All: Inside Hollywood's Ugliest Splits
"Kate is very excited for her appearance on Celebrity Apprentice. She will do amazing, because as everyone knows, she's great at delegating," the source added.
"The most important thing to her is taking care of her eight children, so this is a necessity for her to do and it's right up her alley."