Scorned Exes Tell All: Inside Hollywood's Ugliest Splits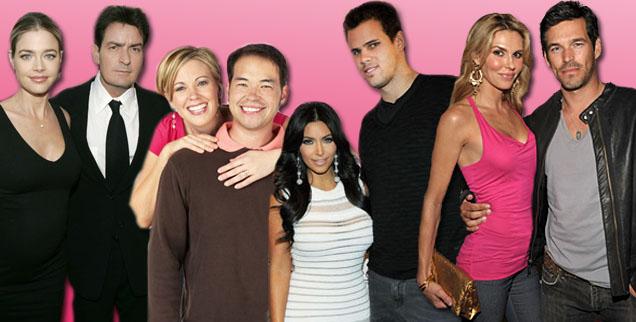 If you liked the First Wives Club, you'll love this collection of salacious revelations from the exes of Tinseltown powerhouses.
Article continues below advertisement
Steve and Mary Harvey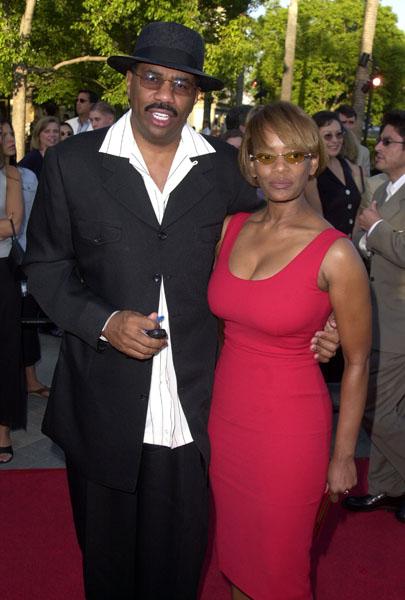 Mary Harvey/Steve Harvey: Mary Harvey, Family Feud host Steve Harvey's second wife, went public with her grievances against him in a big way, on YouTube! In the videos, Mary, whose divorce from the star was final in 2005, claimed their marriage was wrecked by his cheating and recounted getting a letter from the other woman. "She really started to go into detail about how long she'd actually been in a relationship with my husband," Mary said. Steve's attorney, Bobbie Edmonds, released a statement saying they were "appalled" by the videos and were taking legal action. In a 2011 court declaration, Judge Robert Dry ordered Mary to take the videos down and criticized her for potentially breaking a gag order and spreading false information.
Paul McCartney and Heather Mills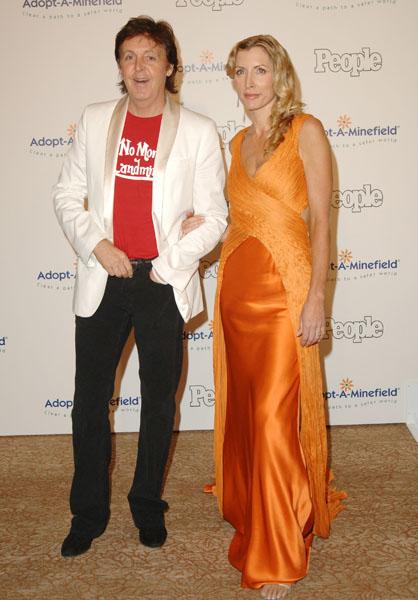 Heather Mills/Paul McCartney: After their marriage went south, Heather's claims that the former Beatle was abusive got leaked to the media. During the divorce battle, which ended in 2008 with Heather getting $48.6 million, the Daily Mail said she alleged in court papers that McCartney once stabbed her in the arm with a broken wine glass, pushed her into a bathtub while she was pregnant with their daughter, and abused drink and drugs. In 2006, Paul vehemently denied Heather's allegations in a statement released through his publicist.
Article continues below advertisement
Melissa Etheridge and Tammy Lynn Michaels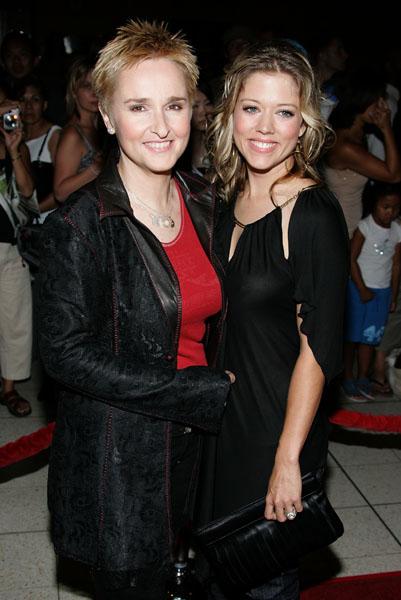 Tammy Lynn Michaels/Melissa Etheridge: As RadarOnline.com has reported, the lawyer of Tammy Lynn Michaels, who had a bitter divorce from wife Melissa Etheridge, recently filed legal docs stating she wants to be the sole parent to make decisions on their twins' health issues because Melissa has refused to allow them to be vaccinated. The rocker and actress ended their relationship in 2010 and have fought a bitter custody battle over daughter, Johnnie Rose, and son, Miller Steven, ever since. Tammy has blogged about their split, revealing during their separation she realized that Melissa was seeing another woman after a box of sex toys was sent to her home by mistake. "I opened it and that's when I felt something was up," she wrote.
Article continues below advertisement
Kate and Jon Gosselin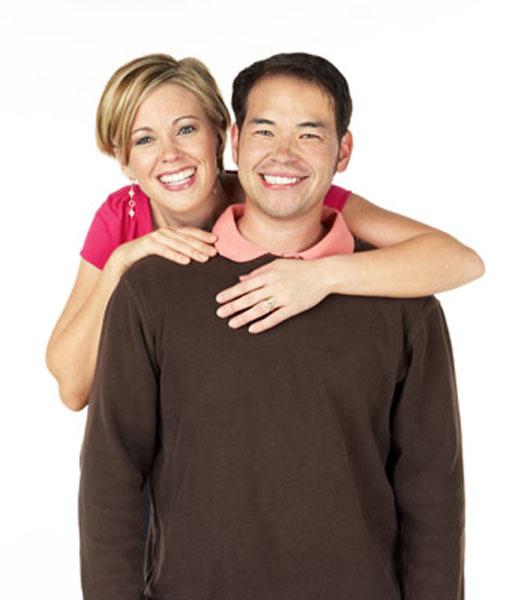 Kate Gosselin/Jon Gosselin: Kate Gosselin is telling all about her ex-husband's alleged misdeeds—by suing him! As RadarOnline.com has reported, Kate has filed a multi-million dollar lawsuit against Jon, accusing him of wiretapping, computer hacking, identity theft and invasion of privacy. On August 26, Kate launched her legal action in the United States District Court of Pennsylvania on Monday, alleging he conspired with the author of Kate Gosselin: How She Fooled The World, to illegally tap and access her bank accounts and computer without her authorization.
Article continues below advertisement
Kim Kardashian and Kris Humphries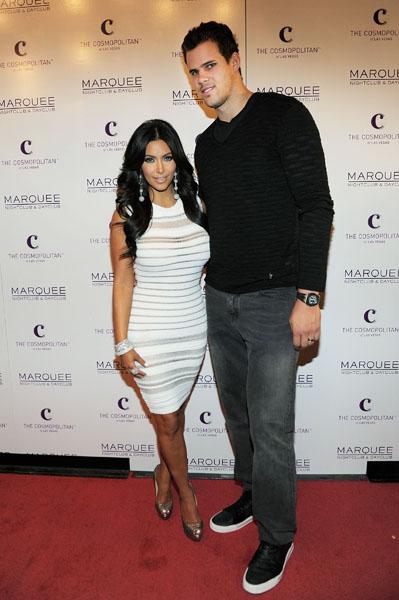 Kris Humphries/Kim Kardashian: Kim's 2011 lavish televised wedding to basketball player Humphries was followed by the reality TV queen filing for divorce after just 72 days. Kris countered by filing for an annulment charging "fraud" because she allegedly married him just to boost ratings on her TV show. Kim and Kris' divorce was finalized this June, just days before she gave birth to daughter North by boyfriend Kanye West. But RadarOnline.com sources have said Kris is still bitter about how things went down and feels she used their brief marriage for publicity.
Article continues below advertisement
Brandi Glanville and Eddie Cibrian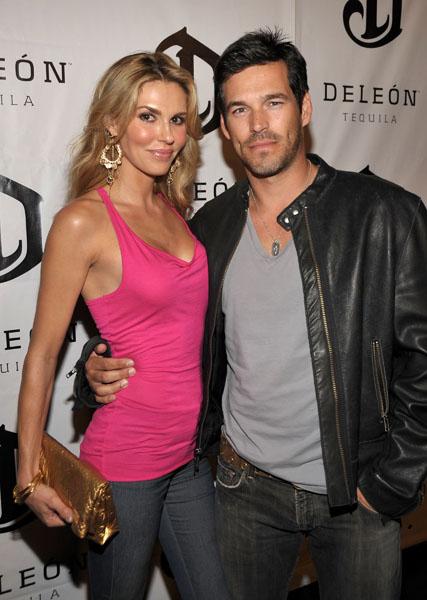 Brandi Glanville/Eddie Cibrian: In 2009, Brandi's marriage to actor Eddie Cibrian ended with scandal after US Weekly reported his affair with Northern Lights costar LeAnn Rimes, also married at the time. Eddie and Rimes both divorced their spouses to marry each other in 2011. Real Housewives of Beverly Hills star Brandi has become the most famous celebrity ex-wife of all time, talking and tweeting endlessly about LeAnn stealing her man. She has said, "I've never found LeAnn to be be remorseful. I found her to be like, 'Nah-nah-nah, nah-nah, I got your family."
Article continues below advertisement
Liberty Ross and Rupert Sanders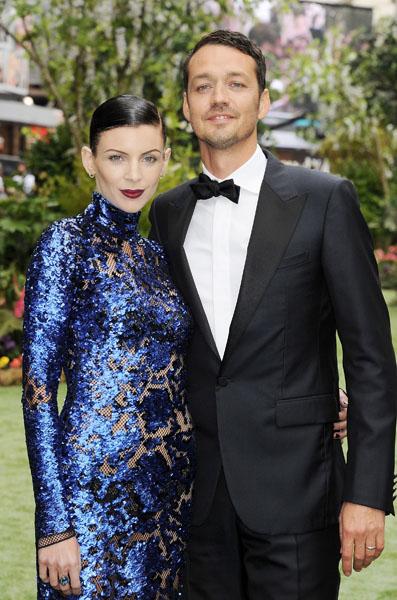 Liberty Ross/Rupert Sanders: Last year, it was revealed that the Snow White and the Huntsman actress' director husband, Rupert Sanders, cheated on her with Kristen Stewart after they met on the film. Liberty admitted after the scandal, "I felt incredibly vulnerable" and she got by with help from her friends. She's now divorcing Sanders.
Article continues below advertisement
Chad Michael Murray and Sophia Bush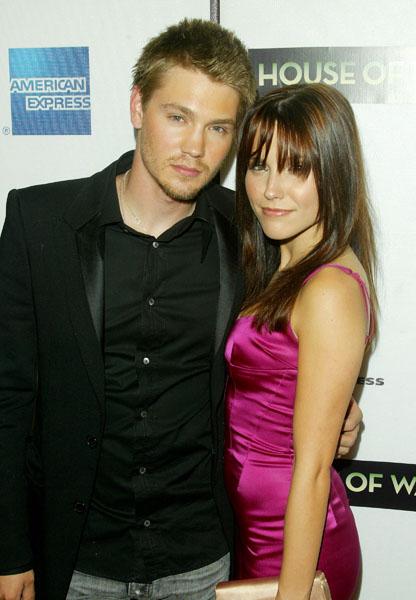 Sophia Bush/Chad Michael Murray: In 2005, the young actress was stunned when she discovered her husband and One Tree Hill co-star Chad Michael Murray was allegedly cheating on her with another woman. Sophia filed papers to have their marriage annulled, listing "fraud" after just five months. She later said, "It devastates me now that I have been reduced to a Hollywood statistic–-another joke marriage."
Article continues below advertisement
Brad Pitt and Jennifer Aniston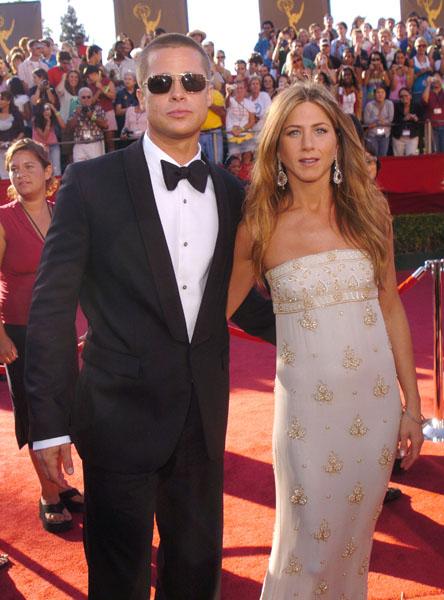 Jennifer Aniston/Brad Pitt: Jennifer and Brad Pitt were Hollywood's golden couple when they married in 2000. But after Brad fell for his Mr. and Mrs. Smith co-star Angelina Jolie, it was all over. Jen divorced Brad in 2005 after his reported cheating and the actor is now raising six kids with partner Angelina. Jen, who's now engaged to Justin Theroux, famously told Vanity Fair in 2005 about Brad, "There's a sensitivity chip that's missing." She also said of the split, "Am I upset? Yes. Am I lonely? Yes."
Article continues below advertisement
Tiger Woods and Elin Nordegren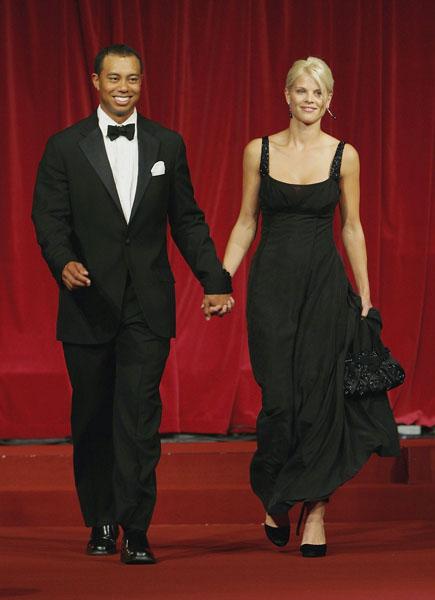 Elin Nordegren/Tiger Woods: The Swedish model learned of husband Tiger Woods' infidelity in 2009 when the National Enquirer exposed his affair with Rachel Uchitel. Ultimately, more than a dozen women came forward claiming to have had flings with the golfer. "I have been through the stages of disbelief and shock, to anger and ultimately grief over the loss of the family I so badly wanted for my children," mother of two Elin told People magazine in 2010 after her divorce from Tiger was official.
Article continues below advertisement
Dita Von Teese and Marilyn Manson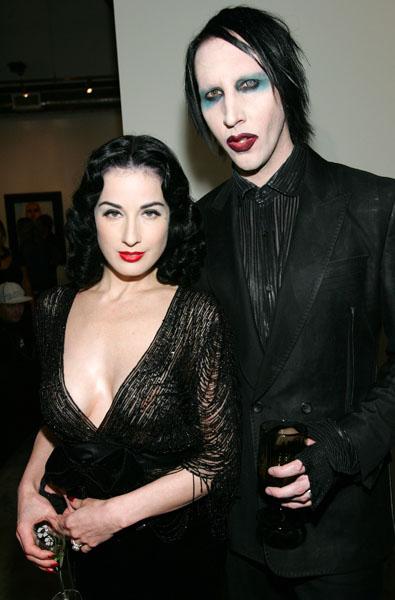 Dita Von Teese/Marilyn Manson: The burlesque queen's husband, rocker Marilyn Manson, cheated on her with actress Evan Rachel Wood. And Dita didn't hold back in revealing her ex's misbehavior! She filed for divorce in 2007 and said, "I wasn't supportive of his partying or his relationship with another girl." Marilyn and Evan broke up in 2010.
Article continues below advertisement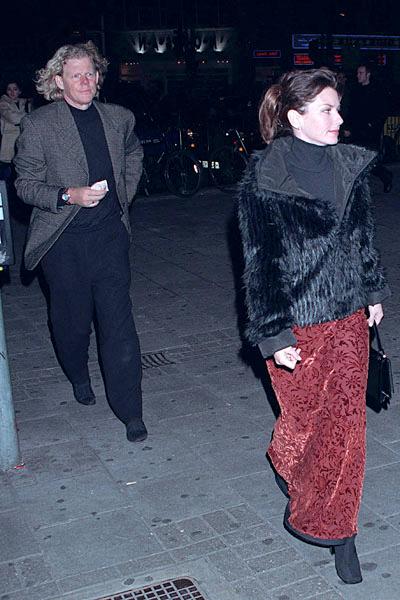 Shania Twain/Robert "Mutt" Lange: The country superstar split from Robert "Mutt" Lange, her husband of 14 years, in May 2008 after he had an affair with Marie-Anne Thiebaud, Twain's best friend and the couple's secretary at their Swiss chateau. Later, Shania told all about how Marie was "my betrayer, my backstabber" and Mutt's infidelity left her "an emotional mess." But in 2011, Twain got married again--to Thiebaud's ex-husband Frederic!
Article continues below advertisement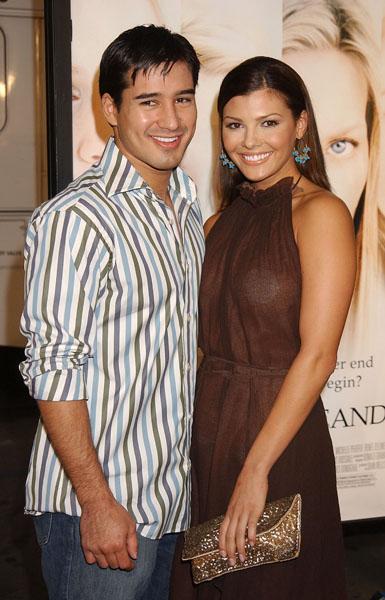 Ali Landry/Mario Lopez: The former Miss USA and Doritos Girl married Mario Lopez in a Catholic ceremony in Mexico in 2004. But Mario reportedly cheated on Ali with a woman during his bachelor party, and two weeks after their marriage, Ali had it annulled over his infidelity. "He never apologized," Ali fumed years later on The Wendy Williams Show. She's now married to Alejandro Gomez Monteverde, father of her three kids.
Article continues below advertisement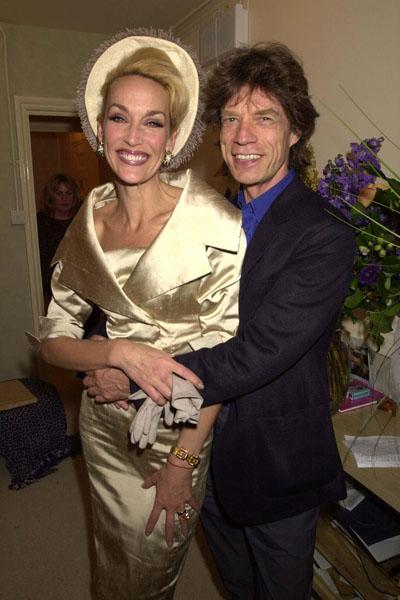 Jerry Hall/Mick Jagger: The supermodel had four kids with the rock star during a 15-year marriage which he had annulled after getting a Brazilian model pregnant. In her 2010 autobiography, Jerry Hall called the Rolling Stone a "sexual predator" who "could not help indulging himself with other women."
Article continues below advertisement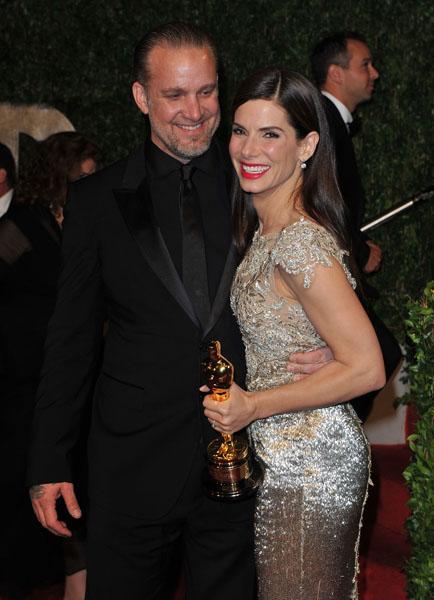 Sandra Bullock and Jesse James: The Blind Side actress was shocked in 2010 when several women claimed to have had affairs with her husband, motorcycle customizer Jesse James. The list of James' lovers included tattooed stripper Michelle "Bombshell" McGee. In April 2010, Sandra filed for divorce and she adopted a baby boy, Louis, as a single mom. But more bombshells were to come--Jesse wrote a tell-all book, letting the public know he cheated because he never felt Sandra really loved him.
Article continues below advertisement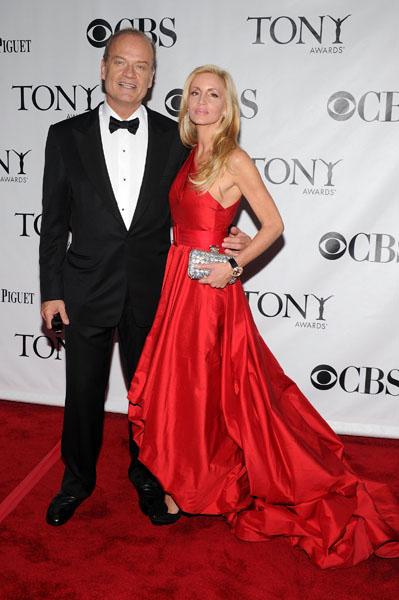 Camille Grammer/Kelsey Grammer: After Kelsey had an affair with Kayte Walsh, Camille spilled her guts to the media. The Real Housewives of Beverly Hills star said that Walsh's miscarriage was karma--and then she implied to Howard Stern that Kelsey was a cross-dresser! (The actor refused to comment). But Camille ultimately sped up their 2011 divorce so Kelsey could marry Kayte, who was pregnant with twins.
Article continues below advertisement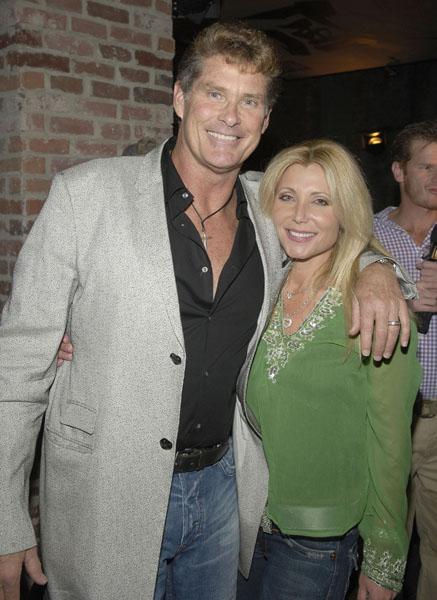 Pamela Bach/David Hasselhoff: During their 2006 divorce, Pamela and the Baywatch star's court papers were leaked. The whole world then found out that Pamela claimed that David had herpes at the time of their wedding, and requested a threesome from one of her friends! In the court papers, Pamela also accused the actor of beating her up and breaking her nose and getting so drunk, he lost control of his bladder. David said Pamela had substance abuse problems.
Article continues below advertisement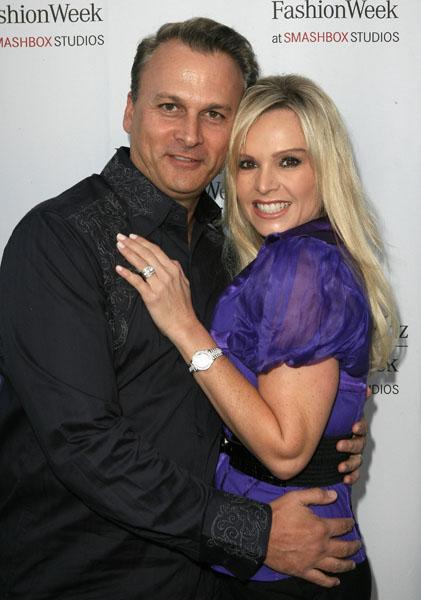 Simon Barney/Tamra Barney: The Real Housewives of Orange County star and her husband Simon's marriage imploded on camera during the Bravo show. In 2010, Simon filed for divorce, claiming in court papers that Tamra "has been verbally abusive and has committed acts of disloyalty and infidelity." The housewife, however, denied that she was unfaithful.
Article continues below advertisement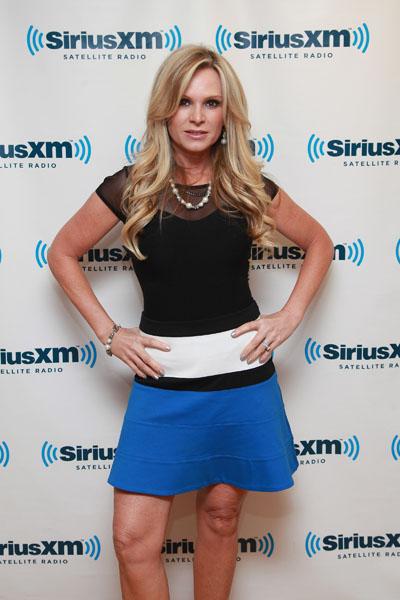 Darren Veith/Tamra Barney: As RadarOnline.com previously reported, The Real Housewives of Orange County star has been in a feud with her first husband. Darren said that Tamra falsely claimed she attempted suicide twice—once because of the failure of their marriage. "Tamra is a liar, a cheater and a bad mother to our son, Ryan, and she seemed to enjoy constant drama in her life because it leads to attention," Darren told Radar. He has threatened legal action against the reality TV beauty.
Article continues below advertisement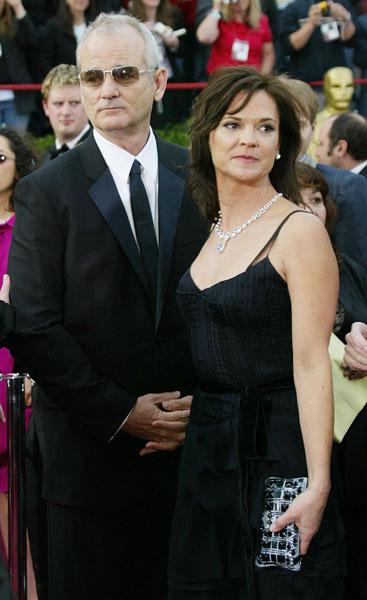 Jennifer Butler and Bill Murray: Jennifer trashed her former Saturday Night Live star husband in court papers, claiming he was abusive, a sex maniac, and addicted to marijuana and alcohol. The former costume designer, who married Bill in 1997, also claimed Bill left threatening messages on her answering machine which their children heard – and once punched her in the face! But Jennifer had her own problems with booze; she reportedly spent 45 days in an Arizona rehab clinic. The mudslinging stopped when the divorce was final in 2008.
Article continues below advertisement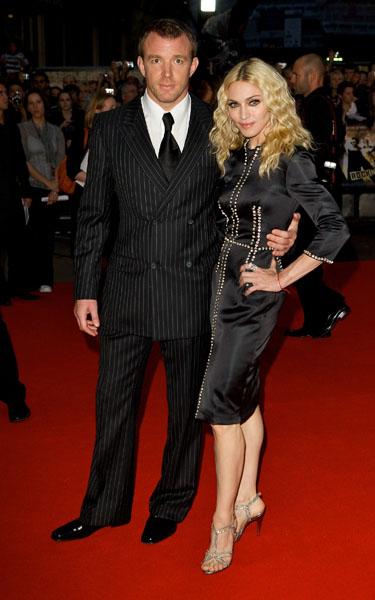 Guy Ritchie/Madonna: The pop star and movie director traded insults after their divorce. In 2008, Madonna told her fans about her song Miles Away: "This song is for the emotionally retarded. Maybe you know some people who fall into that category. God knows I do." Ritchie then told Esquire magazine, "I still love her. But she's retarded, too."
Article continues below advertisement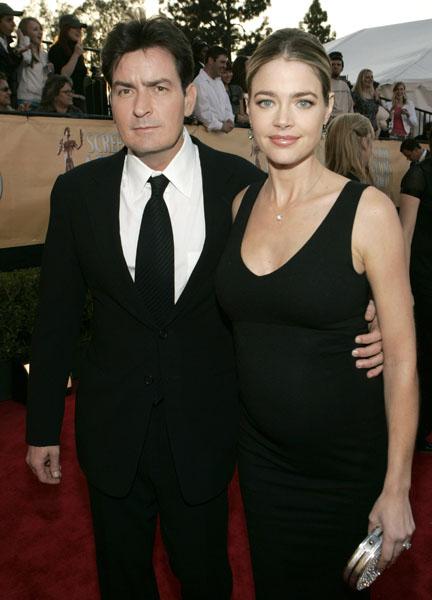 Denise Richards/Charlie Sheen: Former spouses Denise and Charlie are now friends—in fact, as RadarOnline.com readers know, she's not only raising their own daughters but his twins with ex Brooke Mueller. During their 2008 divorce, however, it was World War Sheen! Denise contended that Charlie was an abusive gambler and drug addict. She later released a three-year-old voice message from Charlie, in which he called her a "f**king c**t." Charlie apologized for his "choice of words."
Article continues below advertisement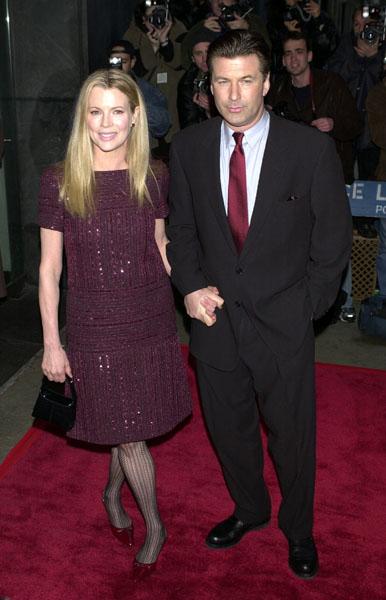 Alec Baldwin/Kim Basinger: Hollywood hothead Alec was furious with his ex due to issues over their daughter Ireland after their 2001 divorce. Alec claimed Kim was trying to turn Ireland against him and the battle climaxed with the actor famously calling his daughter "a rude, thoughtless little pig" via voicemail. Alec apologized for the ugly voice mail but also maintained Kim leaked the tape (she denied it).
Article continues below advertisement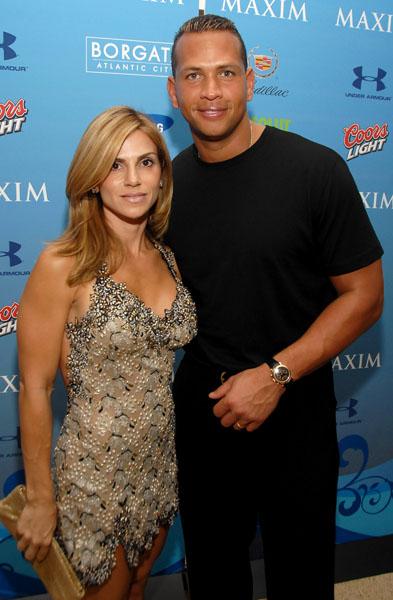 Cynthia Rodriguez/Alex Rodriguez: In 2008, the Yankee star's wife called him a cheater and told friends he had an affair of the heart with Madonna. Cynthia sparked tabloid headlines by filing for divorce, citing A-Rod's "long period of infidelity' for busting up their family. For her part, Madonna denied she'd had sex with the baseball hunk.


Article continues below advertisement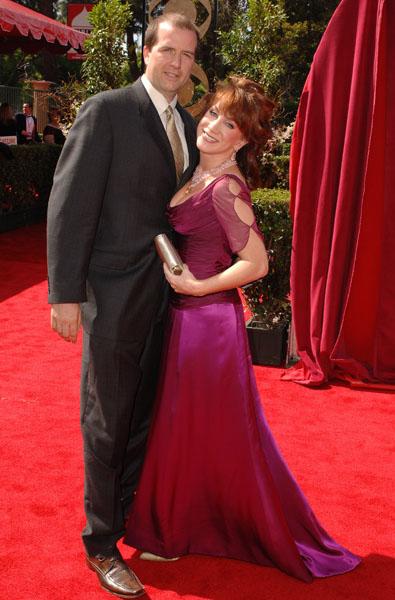 Kathy Griffin/Matt Moline: In a 2006 Larry King Live interview, the My Life on the D-List star said her ex-husband Matt, a computer wiz, had stolen $72,000 from her. "My ex-husband, without my knowledge, was sneaking into my wallet when I was asleep in the mornings and taking my ATM cards of my own private accounts and withdrawing money," she said. They divorced over the "trust issue," she told King.
Article continues below advertisement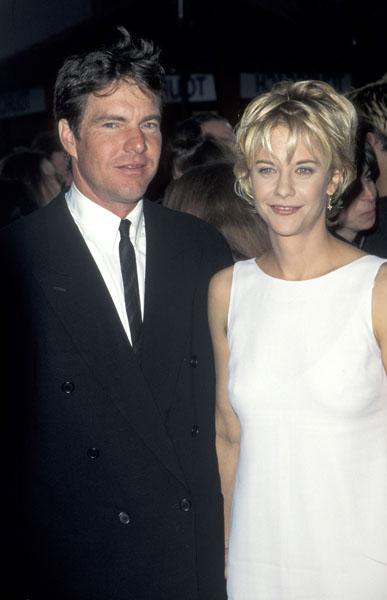 Meg Ryan/Dennis Quaid: The movie sweetheart was blamed for causing the breakup of her marriage to Dennis Quaid by allegedly having an affair with her Proof of Life co-star, Russell Crowe. Meg and Dennis divorced in 2001 and while promoting her movie The Women seven years later, Meg told Diane Sawyer HE had the cheating heart. "Dennis was not faithful to me for a long time, and that was very painful. I just feel like every now and then you have to fill in the gaps for people," Meg said.
Article continues below advertisement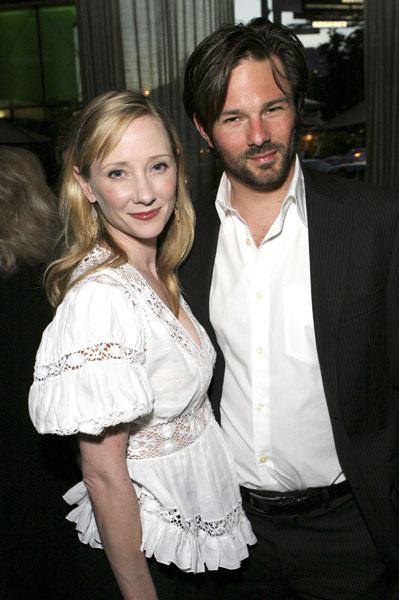 Anne Heche/Coley Laffoon: The actress and her husband both became trash talking exes during their bitter divorce that was final in 2009. In court papers, Coley, the father of Anne's son, charged the star with "mental instability." She claimed his lifestyle included lots of porn and poker games. And Anne laughed on David Letterman that her ex was a "lazy ass" who "goes out to the mailbox and he opens up the little mailbox door and goes 'Oh! I got a check from Anne! Oh my God! I got a check from Anne! Yay!' "
Article continues below advertisement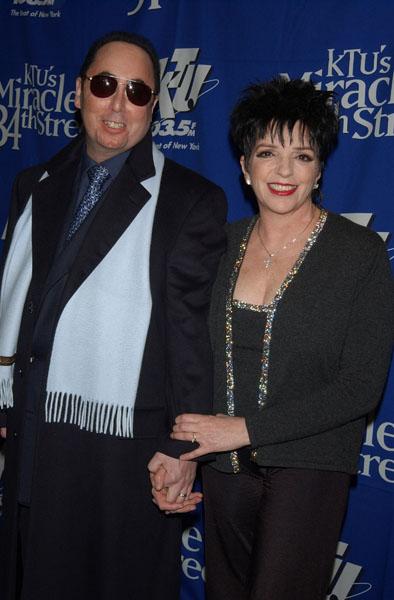 Liza Minnelli/David Gest: Things didn't go well for this odd couple after their lavish wedding in 2002. The New York Post reported that during their divorce, which became final in 2007, Liza and David traded shocking charges in court papers. The entertainer contended her ex tried to "poison" her with drugs while he accused Liza of beating him badly during alcohol-induced fits and exposing him to herpes.
Article continues below advertisement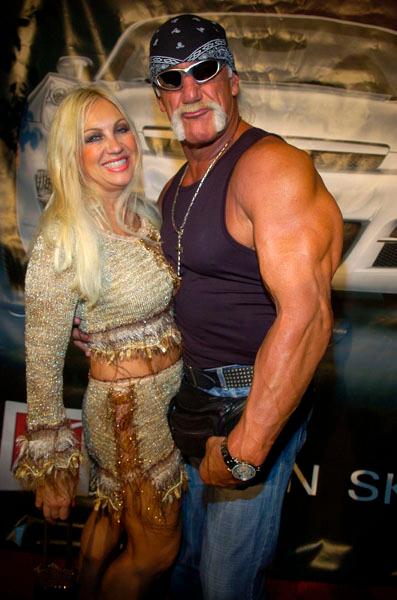 Linda Hogan/Hulk Hogan: It was the war of the Hogans when the reality TV couple let it all hang out during their divorce. Linda called 911 in 2008, claiming Hulk was stalking her, which the wrestler staunchly denied. Still, Linda said in court papers that Hulk "relentlessly and methodically" follows her, "causing her anxiety and fear for her safety at all times." Meanwhile, Hulk said Linda was using alimony money for drugs. Luckily, the two officially dissolved their union in 2009!
Article continues below advertisement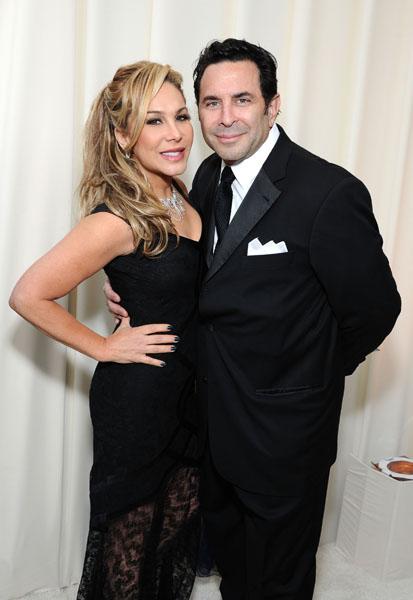 Adrienne Maloof/Paul Nassif: The Real Housewives of Beverly Hills star accused her husband, plastic surgeon Paul Nassif, of abusing their sons in court filings. Adrienne claimed in the court papers that two of the boys had been kicking each other, prompting Paul to allegedly "choke one of the boys around the Adam's apple." She also alleged he spanked one of their three sons and kicked the family dog! Meanwhile, Paul claimed during the court case that Adrienne had pushed him. Both denied the respective allegations; they settled their divorce last year.