Kate Gosselin Slams Ex-Husband Jon For Shooting Gun, Tells Katie Couric She's Worried About 'The Safety Of My Kids'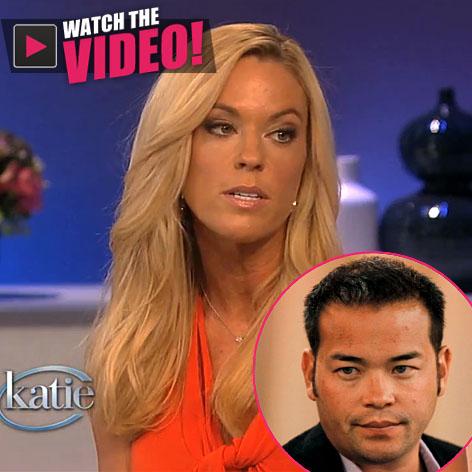 Article continues below advertisement
"I think that I thought what every mom would think," Kate said.
"The safety of my kids. And I'm keeping their safety in the forefront of my mind."
Notorious for her fights with Jon, 36, Kate said that she isn't in charge of his life or his actions anymore.
"It's difficult In a divorce situation you don't have control beyond your boundaries."
She also told Couric that their fractured relationship is draining.
"I try to keep the peace as much as possible, it's difficult at times. Someone gave me the advice to 'Bite your tongue and don't give in, it's still their dad,' and that made me very aware, it's the best thing for the kids."
Scorned Exes Tell All: Inside Hollywood's Ugliest Splits
Visit for local listing times for Katie.
radar_embed service=brightcove src="http://c.brightcove.com/services/viewer/federated_f9?isVid=1&isUI=1" width="630" height="354" fv="videoId=2695549719001&linkBaseURL=http%3A%2F%2Fkatiecouric.com%2Fvideos%2Fkate-gosselin-life-after-reality%2F&playerID=1778770226001&playerKey=AQ~~,AAABWfWhrnk~,FtZztaNxIqTVkSb1ju2Ka7JVAY8r79nB&domain=embed&dynamicStreaming=true"