Exclusive
Jon Gosselin's Explosive Rant Against Ex Kate Was 'Completely Staged' Claims Source: 'There Was No Phone Conversation'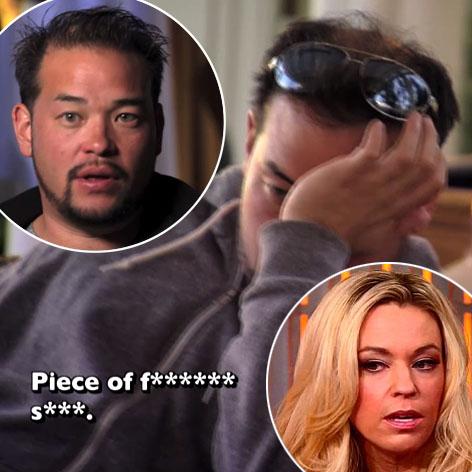 Jon Gosselin exploded on a recent episode of Couples Therapy after a conversation with his ex-wife Kate got him all fired up — to the point where he said "she can f**kin' die" -- but a source close to the mother of eight exclusively tells RadarOnline.com that the entire thing was a set-up just to stir drama on the show.
According to the insider, Kate, 38, purposely avoided having any conversations with Jon while he appeared on the VH1 reality TV show.
Article continues below advertisement
"Kate never talked to Jon on the phone during his Couples Therapy tryst," the source told RadarOnline.com.
"In fact, Jon and Kate haven't actually spoken on the phone in years; they just text. But either way, the entire scene with Jon exploding and going off on Kate was just something he orchestrated to make himself relevant on the show and make sure he got screen time."
As RadarOnline.com previously reported, Jon, 36, engaged in an expletive-filled rant, bashing Kate.
"It's narcissistic, bullsh*t behavior. And she can go out and talk about the kids anytime she wants! She can tweet and have a f**kin' website dedicated to them, every f**kin' book she's ever put out because she wants to keep being on television which is never gonna f**kin' happen, so she can f**kin' die," he raved.
"There's your honest depiction of Kate Gosselin. Piece of f**king sh*t. What a sh*tty human being."
Article continues below advertisement
In case you missed the clip in question, you can watch it below: