Exclusive
Jon Gosselin Pulled Gun On Paparazzo Because It 'Jeopardized Secret Photo Deal He Has In Place'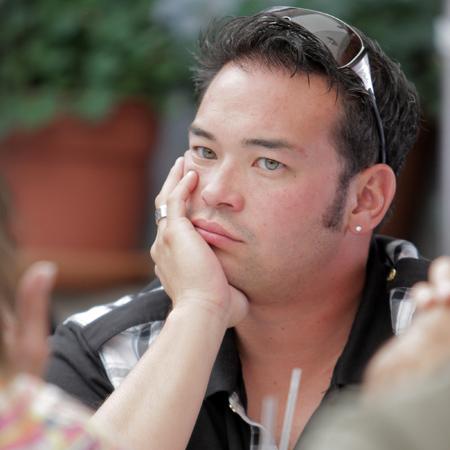 When Jon Gosselin pulled a gun on a female photographer over the weekend and fired a warning shot it wasn't because the former reality TV dad didn't want to be photographed — it was because he didn't want to be photographed unless he was getting a cut, RadarOnline.com is exclusively reporting.
The 36-year-old father of eight has a deal in place with a specific photographer in which they will split the profits equally, so when Gosselin pulled the gun to warn the photographer about trespassing on his property, he was actually trying to protect his deal.
Article continues below advertisement
"Jon cut a side deal with a paparazzo promising exclusive shots that they can sell and split the profit on," a source close to the situation exclusively told RadarOnline.com.
"Jon basically said he won't allow anyone to take his photo without him getting a percentage."
Indeed, this method of making a deal with photographers is something Gosselin has used in the past, as RadarOnline.com exclusively reported.
Gosselin was accused to giving anti-Kate Gosselin book author Robert Hoffman the private information needed for his book and ex-girlfriend Hailey Glassman previously confirmed the two were close, telling RadarOnline.com, "Rob and Jon hatched a plan that they would split the money from all the photos that Rob took and sold of us. Like the kissing photos; they told me a picture of Jon and I kissing would get mega money and I didn't really care so I agreed. Then we all went to lunch, hung out and took more photos."
And now an insider says Gosselin is doing the same thing.
"Jon promised to give the pap 'money shots' in a controlled environment so that they both make money. He likes to control it all so motives for him and the photographer are on equal plain," the source said.
"So when Jon saw that female photographer trying to get pictures of him, he snapped, because he doesn't want to jeopardize the deal he already has in place."
The photographer is reportedly planning to file a police report against the Jon & Kate Plus 8 star.
As RadarOnline.com previously reported, Gosselin has recently hit rock bottom and could use the extra money — since he's currently living in a cabin in the woods with no television and waiting tables at a local restaurant to make ends meet.