Exclusive
Jon Gosselin & Anti-Kate Book Author Split Money On Photo Ops -- 'He Was Our Main Photo Guy,' Says Hailey Glassman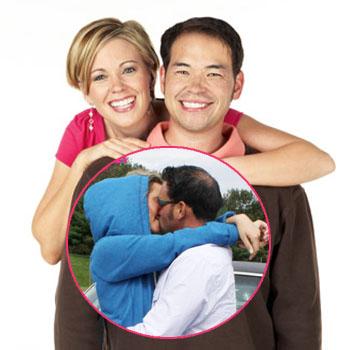 Article continues below advertisement
And even though Robert posted a scathing letter on his blog the day RadarOnline.com published the verified text messages stating he and Jon were "nowhere near close" on October 14, 2009, the date of the texts — Jon's ex Hailey Glassman says he's lying!
"Rob is lying when he says they weren't close enough for Jon to trust him," Hailey said.
"Rob and Jon hatched a plan that they would split the money from all the photos that Rob took and sold of us. Like the kissing photos; they told me a picture of Jon and I kissing would get mega money and I didn't really care so I agreed. Then we all went to lunch, hung out and took more photos."
EXCLUSIVE DOCUMENTS: Read Emails From Hailey To Kate About Jon Taking Her Computer
So while Robert stated in his blog that "Jon and I were nowhere near close enough on October 14, 2009 that he would trust me with something like that. Not even close," according to Hailey they were a lot closer than he's letting on and were already "trusting" of each other enough to set up photo deals -- like the kissing photos that were taken in early September 2009.
Article continues below advertisement
"Rob was mainly the guy who took our photos back then," Hailey told RadarOnline.com.
"I specifically remember him getting a lot of money off the kiss between Jon and I in front of his car and in my car. They told me, 'These pictures are going to be taken if you like it or not. The only difference is this is a controlled environment.
"I told them I was insecure about my lower half and they promised they would crop the photos and told me, 'With any other pap you wouldn't be able to dictate that, so do this with us.'"
As for Hailey's beef with Kate over the text messages being released in the first place — after Hailey specifically told Kate she DID NOT have permission to use them — Hailey says Kate is doing to her exactly what she claims Jon did to her.
"Kate, you used my information too and that didn't belong to you and you had no permission to use it, which I stated in a letter via email to you and your attorneys!" Hailey said.
"Kate can bully the world and go after everyone yet anyone dare give her a taste of her own medicine and she plays victim. She's the biggest hypocrite."