Exclusive
Jon Gosselin Knew About Kate's Wooden Spoon Discipline With The Kids, Didn't Approve Says Family Source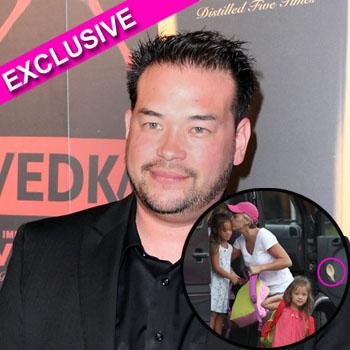 Article continues below advertisement
"Jon knew that Kate was using that wooden spoon with the kids and hated it," a family insider exclusively told RadarOnline.com.
"There was more than one instance where he thought she used it too aggressively."
In fact, the insider reveals that during the demise of their marriage that infamous wooden spoon turned out to be a source of heartache for Kate.
"When their marriage was crumbling and they weren't on good terms, they were both using whatever they could against each other," the insider said.
"And the spoon and Kate's methods of discipline were good ammo for Jon."
Robert claimed he found similar texts in Kate's journals admitting that she often worried about her excessive physicality, allegedly writing in the diary that she told Jon that she "felt like I may hurt his children," and that she preferred it when the kids were "out of her sight" whenever she flew off the handle, because then she knew "that they are safe."
Article continues below advertisement
In one entry, Robert claims Kate wrote that she was so infuriated after Collin threw a tantrum she "sent him to his crib and whipped him into it very hard...I never felt that I may really seriously injure a child, but today was that day."
To read more of Robert Hoffman's exclusive interview pick up the new issue of Star magazine, on newsstands now.
RELATED STORIES:
Kate Gosselin Shoots Down Jon's Poverty Claims, Says He No Longer Has To Pay Child Support