Exclusive
Kate Gosselin Shoots Down Jon's Poverty Claims, Says He No Longer Has To Pay Child Support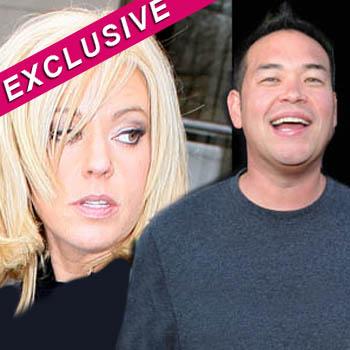 Article continues below advertisement
"I read Jon's statement on RadarOnline.com and was quite surprised to read that he claims to be struggling to keep his child support payments current. As of April 27, 2012, Kate voluntarily relieved Jon of all current and future child support obligations for their eight children," she said.
The former Jon & Kate Plus 8 star claimed that he is cash strapped and fearful of his ability to pay Kate for their children.
"I can't afford to pay my rent and the domestic-relations staff tells me they will put me in jail unless I pay child support. I am a single father who's trying to make ends meet during a recession. What do I do — pay child support or rent? I need to support my kids, but I could lose my house, and I need my home to continue to have custody."
Kate's attorney disagrees with his claims, telling RadarOnline.com that "Kate and Jon talked and worked through all of these issues and she withdrew the child support."
Article continues below advertisement
As for Jon's claims that he is "going to end up in jail because I can't afford to pay child support to Kate who has plenty of money," Cheryl Young explained that he still must pay any amount left over from prior to April 27.
"Currently, he is only paying a small amount on arrears for support that was not paid prior to the April date when she dropped support. Those payments will soon end meaning that Kate is the sole supporter of the parties' children."