Kate And Jon Gosselin Make Amends, 'It's More Peaceful Than It's Ever Been'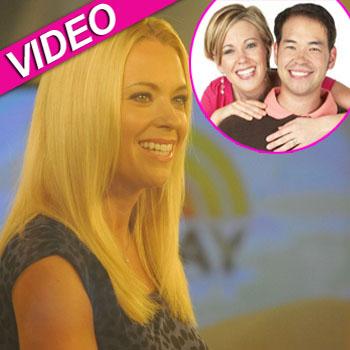 Miracles do happen!
After years of publically feuding, Kate and Jon Gosselin are on the mend. The matriarch of the family of eight opened up to the TODAY show's Ann Curry on Monday, admitting that she and her ex husband have made peace and are working together to raise their kids – and RadarOnline.com has the details.
"I can honestly say it's more peaceful than it's ever been," admitted the 37-year-old reality star. "I feel that a really big weight has been lifted off my shoulders."
Article continues below advertisement
Despite failing to make his child support payments on time, Kate revealed how her ex-husband has changed his ways.
"He's really been positive and more available and it's just less stressful. I feel like he's been working with me more, and the kids notice it. And that's good. Because I've always just wanted that peace for them and we're finally to a point where it's happening."
And all the time and energy that Kate spent engaging in public Twitter wars with her baby-daddy, can be saved for her huge brood.