Kate Gosselin Blindsided By Jon's Plans To Head To Court Over Child Support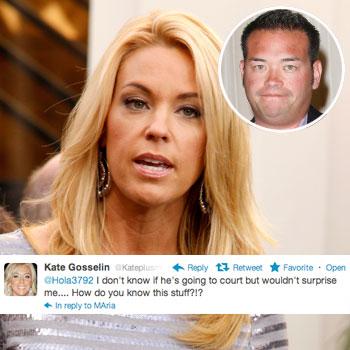 Article continues below advertisement
"I don't know if he's going to court but wouldn't surprise me.... How do you know this stuff?!?" Kate questioned.
She seemed shocked when the person wrote that their niece works in the Pennsylvania court system and saw their family file, then backtracked on any knowledge of his intentions.
The follower also tweeted that Jon's payments are "something like $1200 a month," which brought a response from Kate, "Woah....I'm not allowed to talk about orders from the court.…"