Kate Gosselin Slams Back At Dance Partner: 'I Don't Regret A Single Moment!'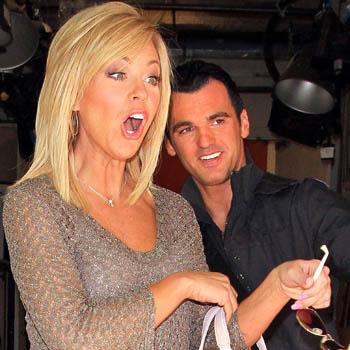 Article continues below advertisement
Kate, 37, took to her Coupon Cabin blog on Monday saying Tony's comments came as a surprise!
"I think it is a shame that Tony has been left only with a negative impression of our time together, especially after we spent SO many hours, days, nights and weeks working hard together doing our best in the competition," Kate wrote.
"I was left with a very positive impression of the entire experience! I very much enjoyed the challenge and the comradery. I made many lifelong friends, have tons of great memories, and learned a lot about myself, so I don't regret a single moment! I wish nothing but the best in future seasons for Tony and his prospective dance partners."
Kate opted for the high road, admitting that her dance skills were less than par.
"Let's face it – he didn't have a lot to work with as far as my dancing abilities were concerned. I've admitted and laughed about this many times over the last two years!" she said.
"Where I've been given credit for trying, the world saw my efforts and the majority agree that he had a tough job making a dancer out of a girl who had never taken one single dance step in her life."
MORE ON:
Dancing With the Stars
Article continues below advertisement
Although when it came to Anderson, she shot back challenging the news anchor to bust a move on Dancing with the Stars.
"I'd love the opportunity to be a front row spectator for your first dance as a competitor on the next season of Dancing with the Stars. C'mon, you know you're hoping for a spot!" Kate wrote.
"I can only imagine how your view of the subject may change 180 degrees, not 360 degrees, if you are given the opportunity to cha cha cha! Hey, Anderson, if it does happen for you, what do you say I give you some dancing pointers over pizza sometime? I think there's one piece left….talk about Ridiculist!"