Kate Gosselin's Ex-Dance Partner Slams Her, Claims He Had To Go To Therapy!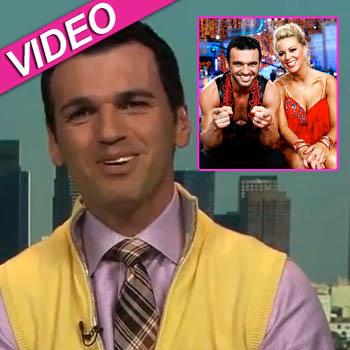 Article continues below advertisement
Tony clearly feels the same way and made fun of Kate's lack of rhythm during the show.
"Wait, wait, wait. Anderson did you just call it dance? We didn't dance!" and Anderson asked if he had to take a long vacation after that experience.
"There was a a lot of therapy involved," Tony admitted.
Check out Tony and Martina on Anderson Friday, where they talk about Kate Gosselin and their crushing first round elimination.
In the meantime, take a look at the sneak peek below: