Kate Gosselin Spends The Night In Sin City With Her Trusty Bodyguard!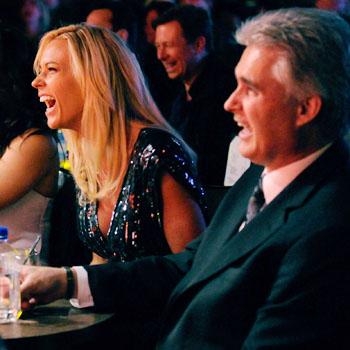 Article continues below advertisement
This is the second time in a few weeks that Kate has been spotted out with her bodyguard, and hopefully no fight will ensure this time round!
When Kate attended a charity event recently a local reporter spotted her out with Steve and called him her boyfriend, which she took great umbrage with and a Twitter war ensued.
"Steve and Kate were definitely together, at one point he had his arm around her, and there was no crowd near them," columnist Hughe Dillon told RadarOnline.com. "Wish I had thought of getting that shot, I don't know what I was thinking!"