Kate Gosselin Spends The Night In Sin City With Her Trusty Bodyguard!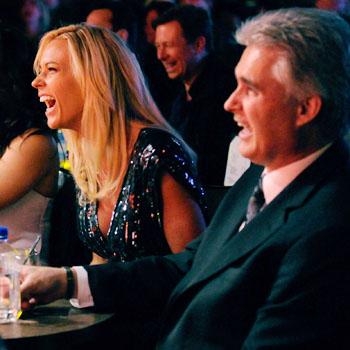 By Alexis Tereszcuk - Radar Entertainment Editor
What happens in Vegas doesn't always stay in Vegas!
While Jon Gosselin partied the night away in Los Angeles his ex-wife Kate Gosselin got cozy with her married bodyguard Steve Neild again, this time in Las Vegas, RadarOnline.com is reporting.
The controversial former Kate Plus 8 star attended the grand opening of Brad Garrett's comedy club at the MGM Grand on Thursday night with her trusty sidekick Steve right by her side. They both were laughing hysterically at the performances and it looked like Steve was having a good night out on the town and not working too hard guarding Kate.
Article continues below advertisement
This is the second time in a few weeks that Kate has been spotted out with her bodyguard, and hopefully no fight will ensure this time round!
When Kate attended a charity event recently a local reporter spotted her out with Steve and called him her boyfriend, which she took great umbrage with and a Twitter war ensued.
"Steve and Kate were definitely together, at one point he had his arm around her, and there was no crowd near them," columnist Hughe Dillon told RadarOnline.com. "Wish I had thought of getting that shot, I don't know what I was thinking!"