Exclusive
Jon Gosselin On Reality Show Editor's Sex Arrest: 'My Kids Have Been Exposed To Something Dirty'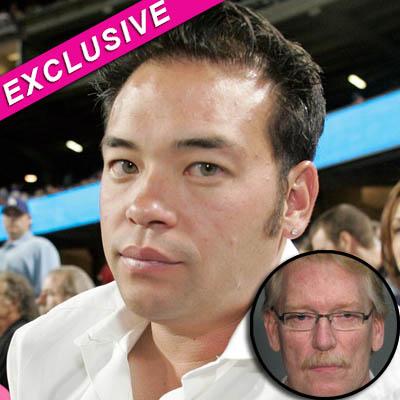 Senior RadarOnline.com Reporter
Jon Gosselin is preparing to take legal action in the wake of the horrendous revelation that a film editor who worked on the reality show Jon & Kate Plus 8 was recently arrested for sexually exploiting a minor, Star magazine is exclusively reporting.
As RadarOnline.com previously reported, William Blankinship was arrested on October 21 on 10 counts of sexually exploiting a minor, and now the reality show dad told Star in an exclusive interview that he is sickened by the news.
Article continues below advertisement
"My first thought when I heard this was, 'Oh my God!'" Jon said. "I'm sure everyone working on the show is shocked and never expected something like this."
The father of eight, who met Blankinship several times, said he is distressed about the access the film editor had to raw footage of the kids he shares custody of with their mother, Kate Gosselin.
"I have contacted an attorney and I'm trying to gather all the information from the authorities in North Carolina to see if there is any evidence he has footage of our family or if he has distributed it."
MORE ON:
Celebrity Justice
Gosselin said he has not discussed his concerns with his ex-wife, but plans to contact her about the situation. "I will write her an email because I feel this is going to explode, because it is so bad," Jon told Star.
For now though, Jon said he is primarily concerned about footage Blankinship might have seen. "Of course we filmed potty training…Any parent would be freaked out by this, because the cameraman definitely shot the kids getting ready for bed, being showered and being changed."
For more exclusive details from Star magazine's exclusive interview with Jon Gosselin pick up the latest issue of Star -- on newsstands Thursday.
RELATED STORIES: