Exclusive
Former 'Jon & Kate Plus 8' Editor Charged With 10 Counts Of Sex Exploit Of A Minor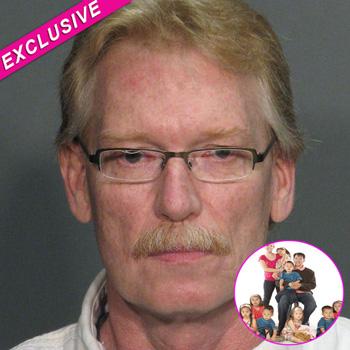 By Amber Goodhand - RadarOnline.com Reporter
A former editor for Jon & Kate Plus 8 has been charged with 10 counts of sex exploit of a minor, RadarOnline.com has exclusively learned.
William Blankinship, 56, was arrested on October 21 in North Carolina as part of the State Bureau Investigation sting known as "Operation Spyglass" -- where a total of 24 men were given felony charges for the possession and distribution of child pornography and/or sexual acts with a minor.
Article continues below advertisement
EXCLUSIVE DOCUMENT: Kate Plus 8 Editor Charged With Child Sex Crime
Speaking of minors, William's resume boasts editorial credits on four of TLC's top-rated family shows featuring children, including Jon & Kate Plus 8, Kate Plus 8, 17 Kids and Counting and Table for 12.
According to the arrest report obtained by RadarOnline.com, William is charged with 10 counts of "sex exploit of minor (3rd) 14-1," which means he possessed material that contained a visual representation of a minor engaging in sexual activity.
No bond amount was set for William a spokesperson for the Federal Bureau of Prisons explained, "Usually when that happens, they're under the authority of the U.S. Marshals until they are sentenced and convicted, and then they'd be sent to a Federal prison."
RadarOnline.com has learned that William was never directly employed by TLC, but was a subcontractor from the production company Figure 8 Films, who released the following statement to us:
Article continues below advertisement
"Bill Blankinship was employed by Serious Robots, with whom Figure 8 Films subcontract for editing services. Upon learning of the shocking allegations his employment was terminated. At no time was this man ever in the field or in direct contact with any of the talent for any of our productions."
Ironically, in 2009 Jon Gosselin expressed his distaste for having his children on the reality-TV show saying, "I put my kids out there to every pedophile on the planet and they never got paid for it."