Kate Gosselin & The Kids Leave Old Navy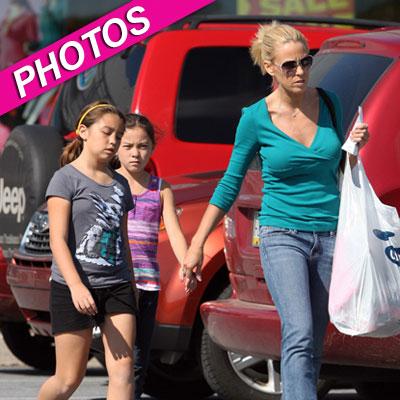 An unemployed mother of eight has to make the pennies stretch.
Just one week after she was spotted shopping with coupons, Kate Gosselin and two of her kids were snapped leaving the bargain clothing store, Old Navy, in Reading, Pennsylvania Wednesday, where they picked up some threads as the weather gets noticeably cooler.
The mother-of-eight and her daughters Cara and Mady did not look particularly pleased, wearing long faces as they left the retail outlet.
Article continues below advertisement
In a brand new Q&A on her website Kate, 36, said she doesn't have a favorite day of the week, as any day will do -- as long as her kids are around.
"I do enjoy days when the kids are off school and we have nothing to do except play at home and cook and relax!" she wrote.
Earlier in the week, the reality mom and her huge brood got into the spooky spirit of Halloween with a festive and fun photo shoot.