Kate Gosselin (Plus 8!) Pose For Halloween Photos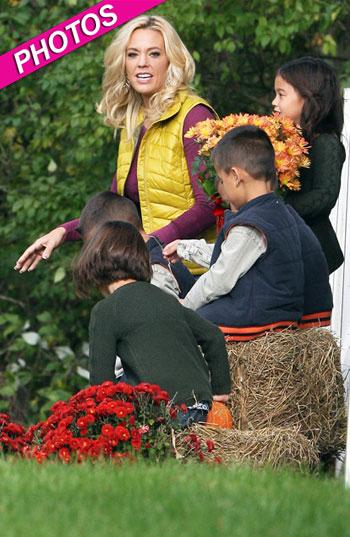 It's hard to coordinate a photo shoot when you have eight kids, but somehow multi-tasking mom Kate Gosselin manages to pull it off!
The reality mom and her huge brood got into the spooky spirit of Halloween this week with a festive and fun photo shoot – and RadarOnline.com
has the pics.
Kate got her hair and make up all done up for the casually themed shoot, with her blonde locks cascading down her shoulders in curls and her face made up in neutral shades.
Article continues below advertisement