Kate Gosselin Frustrated With Lack Of New Reality Show Offers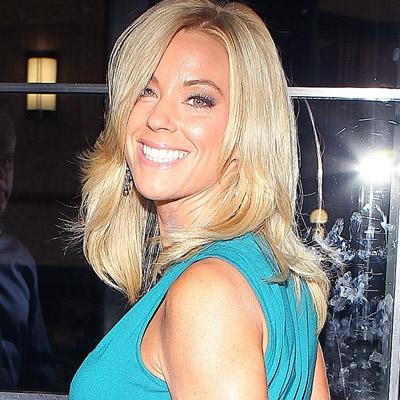 Kate Gosselin finds herself in a similar predicament as many Americans the past few years: Jobless and hating it.
The mother-of-eight is frustrated with the collective yawn she's received from reality TV producers since becoming a free agent last month when her TLC show Kate Plus 8 was cancelled, a source told the Huffington Post.
"She has approached many different networks, including pitching a travel show idea to her old network, TLC, but so far no one has said yes," the source said. "She assumed that given her fame, producers and networks would be knocking her over with job offers and is, to say the least, very surprised that she hasn't received a single one."
Article continues below advertisement
A reality show casting director told the online paper that Kate might have rough sledding ahead if she expects continued reality riches, as only former Real Housewife Bethenny Frankel has been able to parlay former reality fame into big bucks, via her merchandising empire.
Earlier this month, Kate told The Today Show's Matt Lauer that "at this point, the best opportunity for my family would be me continuing on TV as a way to provide for my kids. Something that's exciting and challenging for me has been TV, and I wouldn't be opposed to it."
Kate said she wouldn't hesitate to put her kids on another show "if the right thing came along."
"I think we are all still in agreement with it," she said of another show, adding, "I'm sure you will see my kids again on TV at some point."
In the meantime, Kate is keeping an online presence at kateplusmy8.com.
RELATED STORIES:
Toddlers & Tiaras Mom Spent $30K This Year On Pageants!