Kate Gosselin's Soccer Mom-To-Glamour Girl Transformation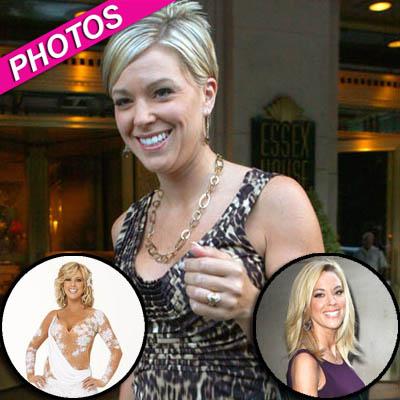 It's hard to believe how far Kate Gosselin has come since her reality TV show, Jon & Kate Plus 8, first debuted on TLC back in 2007.
On the week of the conclusion of her spin-off series, Kate Plus 8, RadarOnline.com is honoring the beautiful blonde and her rise-to-fame with a fabulous photo feature.
During the first season of her TLC show, Kate was the ultimate soccer mom. With her short, blonde locks and no obvious fashion sense, the Pennsylvania mother had her un-manicured hands full with her bustling brood.
Article continues below advertisement
Kate's first major transformation was when she went on national television and got a tummy tuck, repairing the damage done to her body from giving birth to eight children.
It was after husband allegedly cheated on her, first with an elementary school teacher, then with her plastic surgeon's daughter, Hailey Glassman, that Kate started upping the ante when it came to her looks – enlisting the help of New York hairdresser Ted Gibson to give her a total makeover.
Kate's extensions, which RadarOnline.com exclusively reported cost $7,000 were the talk of the town, and pretty soon the sexy star landed herself a gig on Dancing with the Stars.
When Kate hit the Emmy Awards in 2010, she bared little resemblance to the woman she once was looking just as glamorous as every other starlet on the carpet.
Now, with shoulder-length locks and a lean and toned physique, the hot mom is going out on her own into the world -- without another reality show booked -- and boy, does she look great!