EXCLUSIVE: Kate Gosselin & Kids Fly To Australia To Shoot TV Show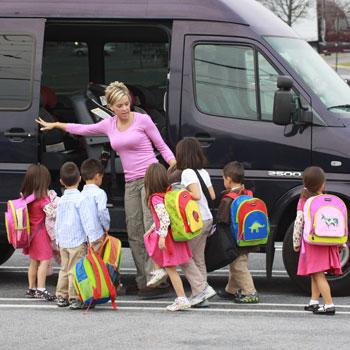 Kate Gosselin is following in Oprah Winfrey's footsteps by jetting down-under to Australia with her eight kids to bring in the New Year, RadarOnline.com has exclusively learned.
The reality television mom will also pay a visit to New Zealand during the whistle-stop tour where she will be accompanied by her bodyguard Steve Nield.
What's more, we've learned Kate is doing it in style: the 35-year-old and her brood are flying first class!
Article continues below advertisement
It's understood TLC is picking-up the tab for the expensive tour, as the family will be filming upcoming episodes of their hit show Kate Plus 8.
However, neither Jon Gosselin or his girlfriend, Ellen Ross, are traveling with the group and will be staying Stateside to see in 2011.
"Kate and the kids flew-out just before midnight last night in what will be a staggered trip to Australia and New Zealand," a source said.
"Obviously, Jon was informed of the excursion and the kids will not see their father again until mid-January when they return to America with their mom.
"They will be filming for Kate Plus 8 and the kids are excited about visiting both Australia and New Zealand.
"Steve Nield - who is from New Zealand - will also be traveling with them while they tour both countries."
As we previously reported, Gosselin tried to prevent Kate from doing her own reality show after the couple divorced once their original series, Jon & Kate Plus 8, ended.
Article continues below advertisement