Toddlers & Tiaras Mom Spent $30K This Year On Pageants!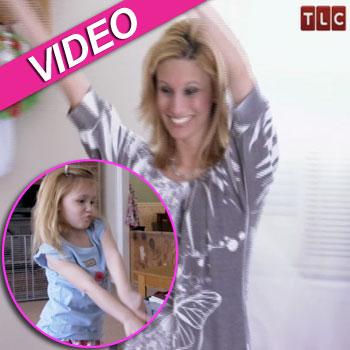 By Alexis Tereszcuk - RadarOnline.com Senior Reporter
What's the price of beauty?
Pageant moms are a unique type of parent, and in the upcoming episode of Toddlers & Tiaras one overbearing mom admits that she spent a whopping $30,000 on her little girl's competitions!
"Both Carley and I take pageants very seriously," Melissa said in the sneak peek of the controversial show obtained by RadarOnline.com.
"In the past year I've probably spent $30,000 on pageants," she admits about the astronomical amount she shelled out for her daughter to try and win the crown.
Article continues below advertisement
"Carley is as close to an exact replica of me as there could ever be. I feel like her and I are the same person. We live the same life, we are best friends and I just feel like that is me on stage."
When Melissa has to reprimand her daughter though for sassing her on national television, it's hard to tell who is scolding who.
"You are driving me crazy!" Carley snaps at her mom.
Check out Toddlers & Tiaras on TLC Wednesday at 10/9c.