Kate Gosselin Watches Her Pennies And Uses Coupons While Shopping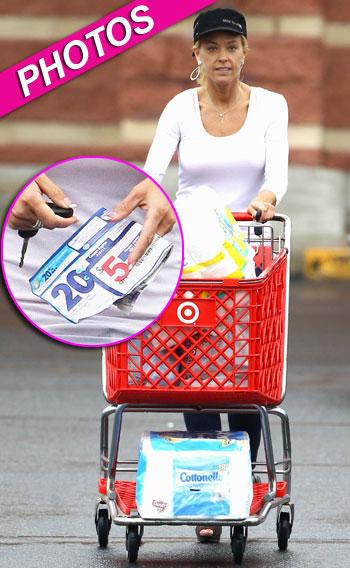 By Alexis Tereszcuk - RadarOnline.com Senior Reporter
These tough economic times are hitting everyone, even former reality stars.
TV mom Kate Gosselin hit up some stores Thursday for a little shopping near her Pennyslvania home and RadarOnline.com has photos of her discount shopping trip.
Coupons in hand, the 36-year-old mother of eight hit up Target and Bed, Bath and Beyond to pick up cart loads of stuff for her family.
Article continues below advertisement
Since the end of her TLC reality show Kate Plus 8 she has said that she worries about the future finances of the family she heads up as a single mom without a job.
"The scary reality is, 12-hour nursing shifts every day wouldn't let me continue to provide well for eight kids, essentially on my own," Kate said about returning to her previous nursing career. "When you think about it that way, it gets really scary."