Kate Gosselin: I'm Sure You Will See My Kids On TV Again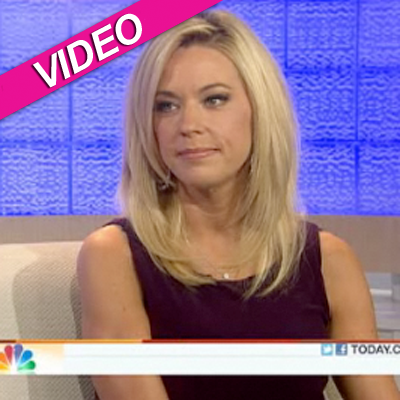 Kate Gosselin and her little ones want to stay on TV.
The mother-of-eight, whose last episode of Kate Plus 8 airs on TLC Monday night, vowed to The Today Show's Matt Lauer that she and her kids will pop up on the small screen again, should the right opportunity come along.
Lauer Monday asked Gosselin why she was acting sad, as opposed to being happy she'd be able to return to a normal life for she and her children.
Article continues below advertisement
"There is sadness, because it's the end of an era," Kate said. "I feel sad for my kids because of all of the opportunities that they're now questioning what's gonna happen.
"I feel sad for fans, because they're devastated," she said. "They're saying, you know, you're the neighbor moving far away and we won't see you again."
Kate admitted a part of her sadness stemmed from the loss of income and TV momentum.
"There's also fear because this has been, although maybe not my career, it has been the start essentially of my career and my job and the way I've been providing for my kids for six years. And so you know, it is a little scary."
Asked about our exclusive report in which Jon said he was relieved his little ones would finally be out of the limelight, Kate said she holds herself to higher expectations as a provider than her ex.
Article continues below advertisement
"It's a situation where Jon may be accepting of mediocre for his kids, and working a regular job -- I want the best for my kids and the best opportunities, not unlike every parent," the Pennsylvania native said. "I think that to be a good parent is to work as hard as you can and give them the best opportunities in life, and reality TV has provided that.
"I think at this point, the best opportunity for all of us would be me continuing on TV as a way to provide for my kids. Something that's exciting and challenging for me has been TV, and I wouldn't be opposed to it."
Lauer asked Kate if she'd be opposed to put her kids back on the boob tube.
"You know, if the right thing came along, I think we are all still in agreement with it," she said, adding, "I'm sure you will see my kids again at some point."
Before leaving, she thanked TLC and plugged the website she launched Monday, kateplusmyeight.com.
Visit msnbc.com for breaking news, world news, and news about the economy