Jon Gosselin 'Relieved' His Kids Will No Longer Be On TV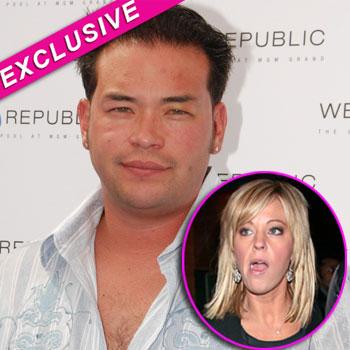 Jon Gosselin has responded to the cancellation of his ex-wife Kate's reality show, Kate Plus 8.
He is "very relieved" that his kids will be away from the cameras, he tells RadarOnline.com in an exclusive interview.
"I hope they can have more private family moments," he added. "I hope that this will bring more privacy to my children and that they can get the proper attention they need for any personal issues they might have in the future."
Article continues below advertisement
Gosselin confessed that he learned of the cancellation via a "press release," but that he wasn't surprised by it.
"Contracts have to end at some point. I think everything had run its course and it was time to come to an end anyways."
Jon and Kate Gosselin burst into the national spotlight with their original reality show, Jon & Kate Plus 8 which premiered in April, 2007. It featured the Gosselin family -- mom, dad, a set of twins, and a set of sextuplets.
It became a ratings blockbuster for TLC, soaring as Jon and Kate's marriage imploded in front of the cameras. They announced their separation in June, 2009. A tortured divorce proceeding followed.
The couple share custody of their eight kids. Jon has a steady girlfriend and lives in an apartment not far from his ex-wife's large house.
"I have no clue what her next move is," Jon said. "I hope she dedicates more time to the kids now and I wish her the best as she goes forward with whatever career she wants to pursue."