Kate Gosselin: 'I'm Lonely'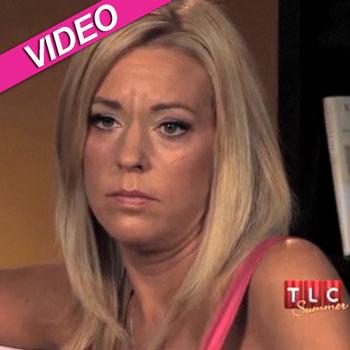 - RadarOnline.com Senior Reporter
Kate Gosselin is a single mom with eight kids and in a revealing new episode of her reality show she confesses that she's not happy being by herself.
"I'm lonely," Kate says in the sneak peek of the upcoming Kate Plus 8 episode obtained by RadarOnline.com.
"I miss having another parent here," she said. And then with a dig at her ex-husband Jon says: "Not the parent that was here."
Article continues below advertisement
Jon and Kate's marriage difficulties have been well documented but she defends their relationship.
"I wouldn't change my marriage because I have eight awesome kids that I wouldn't change."
However, there clearly isn't any lost between the ex-spouses. "People change and they're not who you thought they were and if they're not for you move on and I have."
Kate Plus 8 airs on TLC tonight, Monday August 15 at 9/8c.