Kate Gosselin:'My Kids Are Begging Me To Get Married Again!'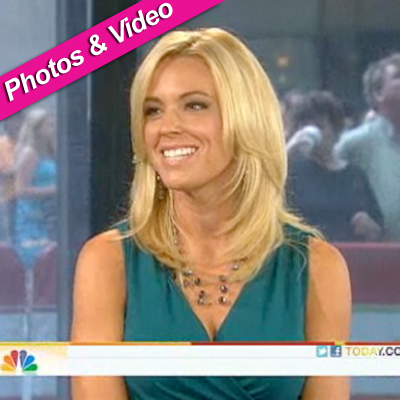 A stunningly beautiful Kate Gosselin stopped by The Today Show Monday for a chat with co-host Ann Curry, and the mother of eight says her children are constantly "begging for me to get married again!
"They bring it up all the time," says the 36-year-old mom.
Gosselin says she's more than ready to date, but it's something that she finds challenging.
"There's a lot of obstacles for me," she tells Curry. "I hope to just, sort of bump into somebody. I talk to my best friend and say wouldn't it be great if she can go around the country and collect suitable people. The odds of me sort of bumping into someone are rare. I have eight kids. I have a crazy work schedule. There are a lot of obstacles. I am ready to start dating again."
Article continues below advertisement
Amid rumors that her reality show Kate Plus 8 will be canceled, Gosselin says no one told her and that she will continue working and filming the show so long as people are watching.
Watch the video on RadarOnline.com
While she doesn't know where life will take her, Gosselin says "I'm hoping that that person is out there."
Kate Plus 8 returns with all-new episodes Monday at 9/8c on TLC.
Visit msnbc.com for breaking news, world news, and news about the economy