Kate Gosselin Says Life Is 'Scary' Without TV Show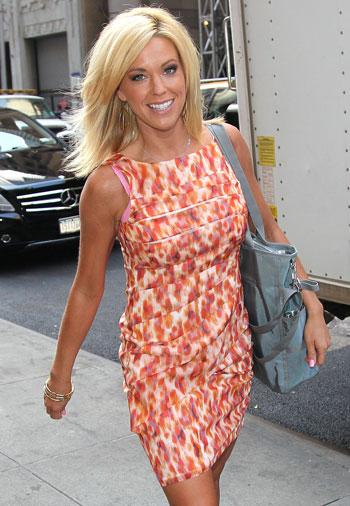 By Alexis Tereszcuk - RadarOnline.com Senior Reporter
Kate Gosselin is about to enter the world of unemployment, and the reality star admits "it gets really scary" when she thinks about not having a job.
The mother of eight's popular show, Kate Plus 8, has been canceled by TLC, and for the first time since 2005 the trials and tribulations of her sextuplets and their older twin sisters will not be on television.
Article continues below advertisement
Kate, who was a nurse before becoming a household name because of her funny kids, wacky hair and eventual divorce, said she could go back to that profession, but it would be hard.
"The scary reality is, 12-hour nursing shifts every day wouldn't let me continue to provide well for eight kids, essentially on my own. When you think about it that way, it gets really scary," Kate told People magazine.
She said that one thing the family is going to miss will be the luxurious vacations the network paid for the family to go on. They'll still go on trips, but "not like the ones they're used to, but as many as we can handle and afford."
Since her very public divorce from Jon Gosselin, Kate said she is lonely. "I am not happy being alone at this point, but I'm happier being alone than I am being with someone who makes me unhappy."
However, this probably isn't the last we'll hear from Kate Gosselin. "I want to stay in TV because I feel comfortable there; it's an exciting life."
Meantime, Kate's making the most of her last days as a highly paid reality star. Gosselin was spotted out and about in a shiny, new sports car on Tuesday— an Audi TT.
Article continues below advertisement