Tranquilized Bachelors! A Hilarious Look At Kate Gosselin's 'Reality Dating Show'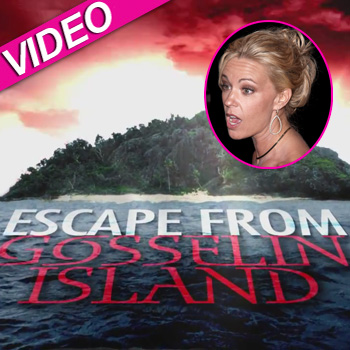 Article continues below advertisement
"It's like The Bachelorette meets The Deadliest Catch," Kimmel quips and then adds: "Kate enjoys long walks on the beach, but not the beach
you picked out ... that beach sucks and you're an idiot for choosing it."
The bachelors are selected at random, Kimmel explains, and "shot with tranquilizer darts by Sarah Palin." After being taken to an island they are "hunted like animals by Kate and her eight kids. Who will escape, who will perish and who will be captured and forced to marry Kate?"
Check out the video for what looks like a show that would be a ratings winner!