Monster Mom Under Fire! Kate Gosselin Investigated By Child Services — Shocking New Report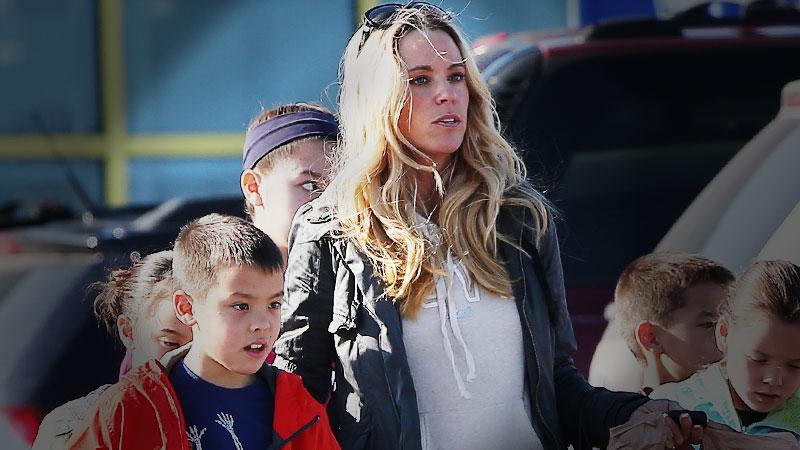 Kate Gosselin's questionable parenting methods have been picked apart by TV viewers for years, but recently, RadarOnline.com has learned, the criticism got serious: Gosselin was recently under investigation by Child Services over the treatment of one of her 10-year-old sons, according to a new report.
The Kate Plus 8 star was reportedly investigated by the Berks County Pennsylvania Department of Children and Youth Services after "someone called and told them that Kate had been both physically and psychologically abusive to one of her sextuplets, Collin," a new report claims.
Article continues below advertisement
The source said that the controversial reality show star "seems to single him out."
Ruling with an iron fist, or a wooden spoon, is the norm for Kate, and the insider said "she seems to always pick on Collin."
Her ex-husband, unemployed Jon Gosselin, is reportedly aware of the situation, and he "wants to put a stop to it," the source said, adding that the other sextuplets, Aaden, Alexis, Hannah, Joel and Leah "see how Kate treats their brother like he's an indentured servant," and his older sisters have reportedly "cried to their dad about how poorly their mom treats Collin."
Kate previously revealed that Collin was "kicked out of his private school for what Kate called 'divorce anger' problems in 2014," according to the report, and the other children believe he is given the "worst chores, like cleaning the chicken coop at night," In Touch magazine reported.
The matriarch of the family "disciplines him more severely than his siblings - he often eats meals alone," the magazine claims.
Article continues below advertisement
Investigators did determine that the abuse allegations were unfounded, but, their father is still reportedly concerned for his children.
"The kids tell me they still get spanked, I know her rage," Jon told the magazine in 2014.
"She will do it in front of all the other kids to scare them into behaving. They have so much fear of their mother," he said.
And even though Kate has full custody of the children, the report claims he is hoping to change that situation.
"He can't stand by and let this go on. Enough is enough," a source said about his resolve to help his kids.
Do you think Jon should have custody of the children? Sound off in comments below.