Hired Spy: Kate Gosselin DEMANDS Nanny Secretly Listen In On Kids' Phone Conversations With Dad Jon!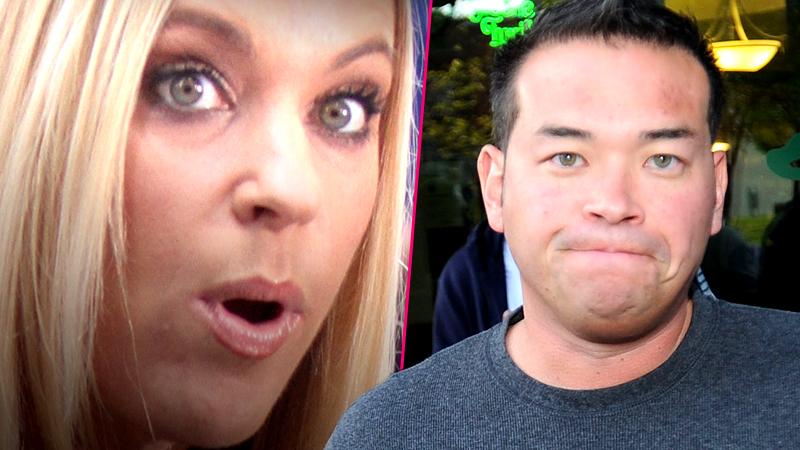 With their constant public squabbles and legal battles, former Jon & Kate Plus 8 couple Jon and Kate Gosselin may be reality TV's most bitter exes. Now, adding more fuel to the fire, RadarOnline.com can exclusively reveal that Kate orders nannies to spy on Jon in a secret babysitter rulebook.
Kate's jaw-dropping manual— in which the Celebrity Apprentice star, 39, threatens nannies she'll "freak out" if they don't perfectly conquer daunting tasks such as landscaping, cleaning, and even caring for her chicken flock— also orders caretakers to eavesdrop during phone chats between her eight children and their beloved father, 37.
Article continues below advertisement
"ALWAYS listen with one ear to hear what they are saying," she writes. "You are always my eyes and ears and need to report everything you see and hear!!!"
Scorned Exes Tell All: Inside Hollywood's Ugliest Splits
In the book, Gosselin also demands nannies limit the number of calls her kids— twins Cara and Maddie, 13, and sextuplets Aaden, Collin, Joel, Leah, Alexis and Hannah, 10— share with Jon.
"They may call their dad when they ask permission using the house phone only," Kate instructs. "You do not have to grant permission if you are busy or the schedule doesn't allow it (example: dinner time, shower time, bed time, room cleaning time or homework time). Please keep a listening ear open and have them stand nearby."
In her rulebook's privacy section, Kate prohibits nannies from sharing a remote control for the family home's front gate with her ex-husband.
"Do not lend it to anyone, especially not Jon!" she warns.
A former nanny tells RadarOnline.com that she was also forced to record every interaction she had with the former waiter.
"Even if we had a conversation about nothing, I had to email her all the details," the babysitter says. "And I also had to keep a log of every time Jon returned the shared van to make sure he used the correct amount of gas!"
While the former caretaker calls Kate "condescending" and "overwhelming," she says she actually enjoyed her limited time with Jon.
"He was really nice," she says.
Is Kate going too far by spying on Jon? Sound off below in the comments.