Joe Biden's 'Cognitive Decline' Chronicled In 12 Embarrassing Gaffes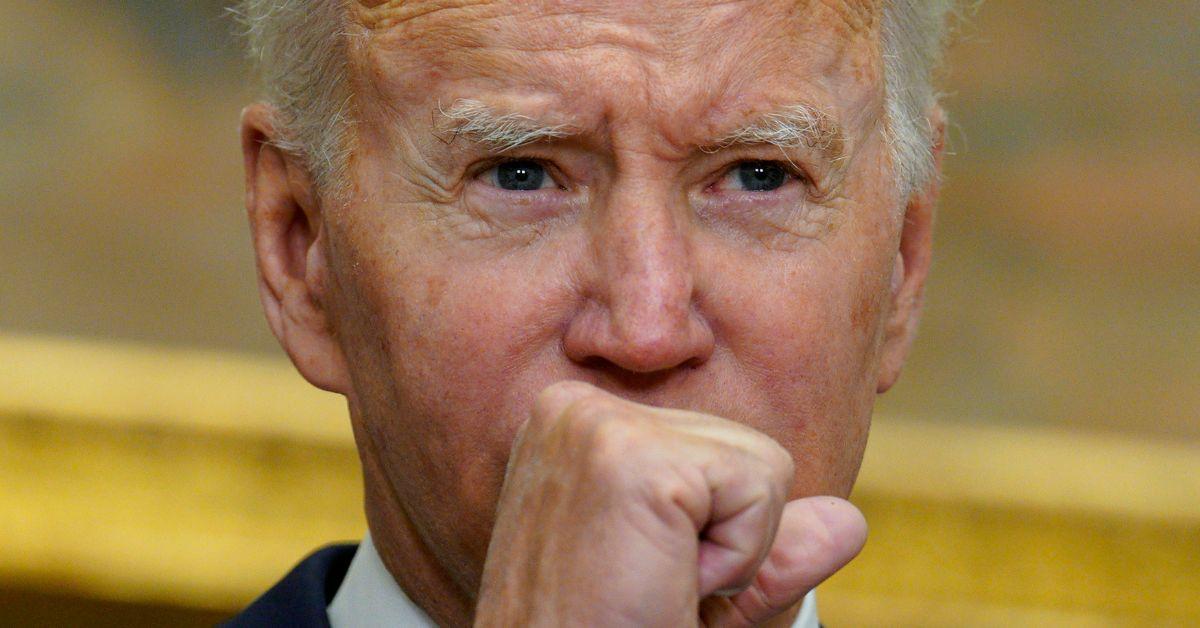 Ever since taking office on January 20, 2021, President Joe Biden has been plagued by a series of embarrassing blunders and gaffes – be it tripping up the steps to Air Force One, calling himself a "senator" or "vice president" instead of president, or accidentally reading speaking instructions from his teleprompter.
President Biden's penchant for mix-ups and screw-ups have become so common that many wonder whether or not the 79-year-old Commander in Chief is in cognitive decline.
With midterms quickly approaching, here are some of the biggest blunders and greatest gaffes Joe Biden committed while serving as president so far.
Article continues below advertisement
'He'll Never Gain The Hearts & Souls Of The Iranian People'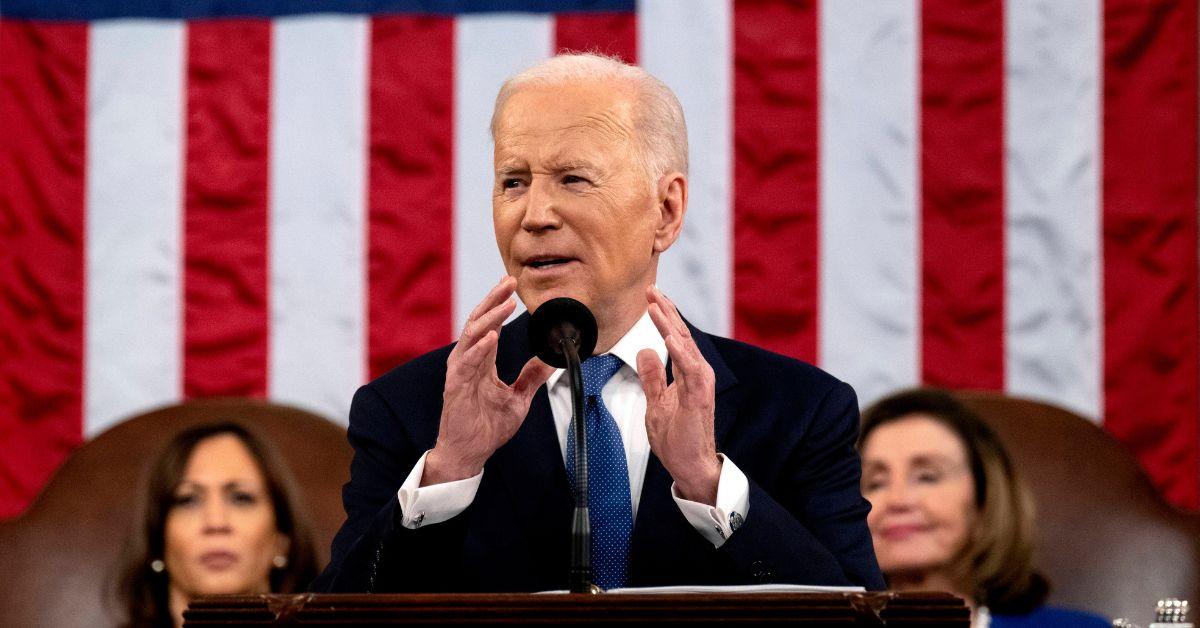 During president Biden's first State of the Union address on March 1, 2022, he mistakenly confused the nations of Iran and Ukraine while talking about Russia's invasion of their neighboring nation.
"Putin may circle Kyiv with tanks, but he'll never gain the hearts and souls of the Iranian people," Biden mistakenly said.
Not even a moment later, Vice President Kamala Harris was seen mouthing the correct country – Ukraine – right behind him.
Who's In There?
On Monday, April 18, 2022, President Biden and First Lady Jill Biden hosted the annual White House Easter Egg Roll.
While attempting to answer a reporter's question about Afghanistan and Pakistan, a White House staffer dressed as the Easter Bunny quickly intervened and pulled the president away from the reporter.
Biden looked around in confusion before following the Easter Bunny to the next event.
Article continues below advertisement
'There Has Never Been One'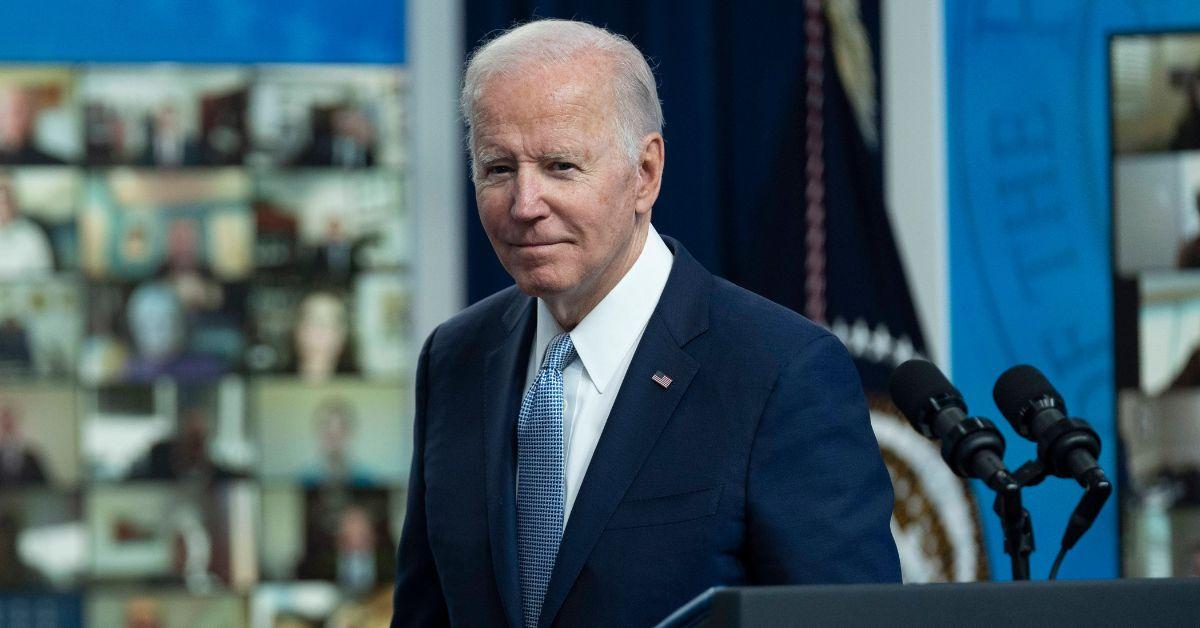 President Biden seemingly forgot his own job title while speaking to a group of guests at the White House on May 2, 2022 while introducing Delaware State Rep. Madinah Wilson-Anton.
Instead of informing the crowd there had never been a U.S. president from Delaware until he took office, President Biden accidentally said there had never before been a U.S. senator from Delaware.
"There have not been many of the senators from Delaware. It's a small state," he said to a confused crowd in front of him. "As a matter of fact, there has never been one. And so I want to take advantage of making sure I introduce Madinah Wilson-Anton."
Article continues below advertisement
Air Force One...We Have A Problem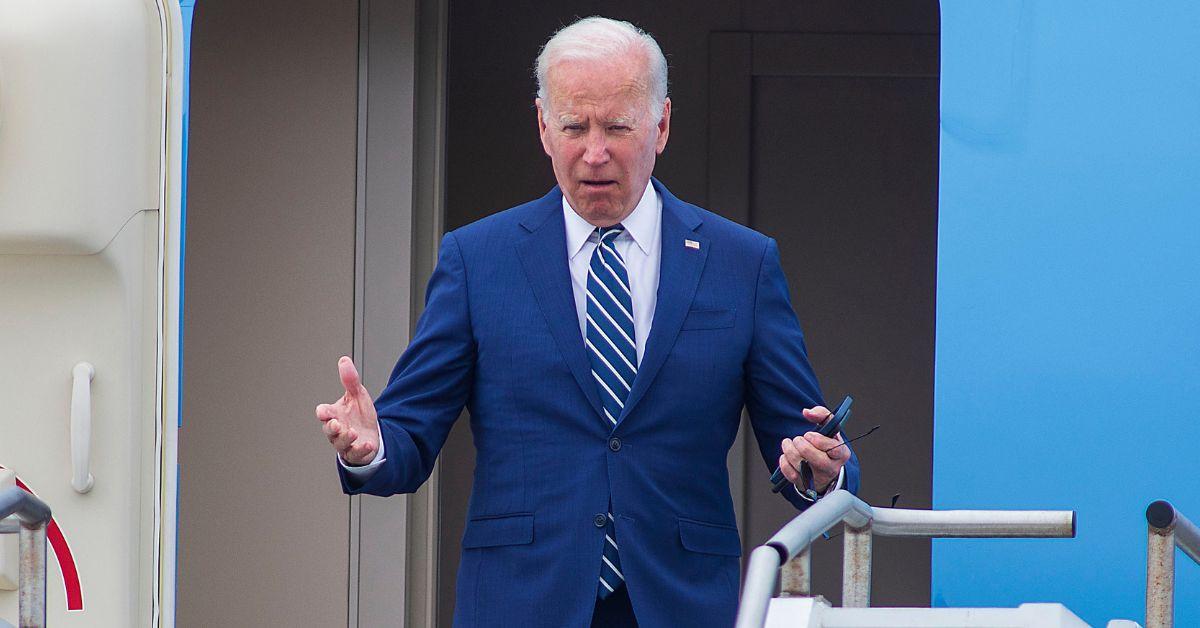 While many critics and supporters are worried about President Biden's cognitive abilities, others are worried about his physical prowess as he approaches 80-years-old.
While walking up the steps to Air Force One on May 11, 2022 to visit Illinois, President Biden stumbled up the steps to his jet.
It took the president nearly one full minute to regain his balance and footing before jogging up the rest of the steps and entering the Air Force One cabin safely.
Article continues below advertisement
President Moon Jae-in Or Yoon Seok-yeol?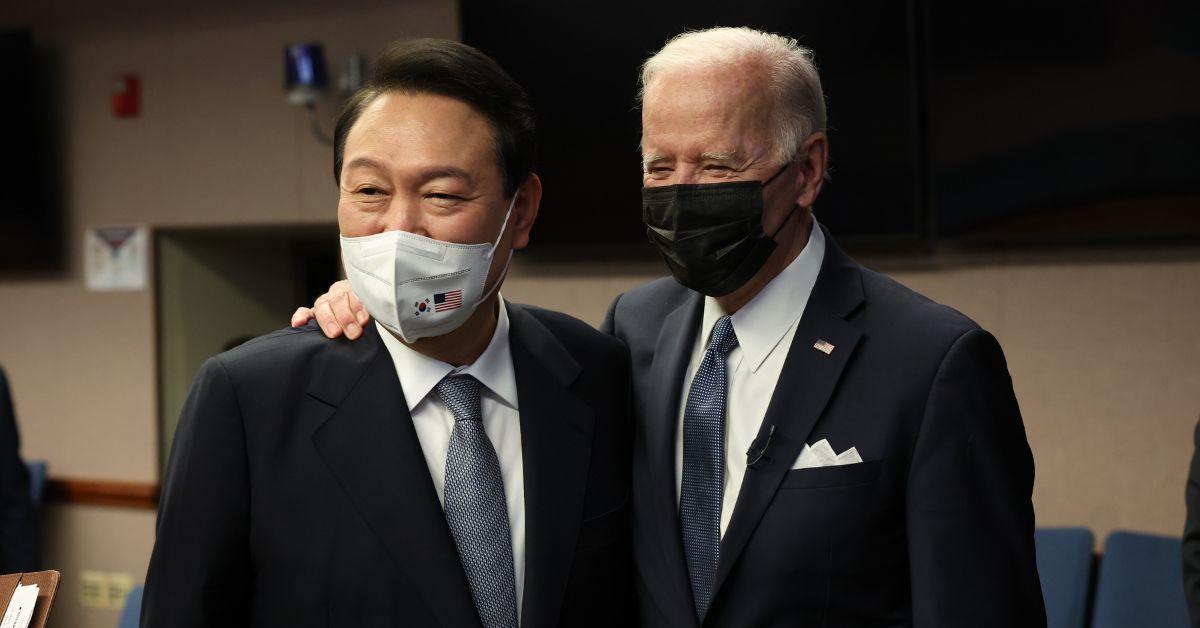 During a trip to South Korea on May 20, 2022, President Biden accidentally mixed up South Korea's current president with the country's former president.
"And President Moon – Yoon – thank you [for] everything you've done," Biden said before quickly he quickly recovered from the awkward gaffe.
President Biden clearly mixed-up South Korean President Yoon Seok-yeol's name with that of his predecessor, President Moon Jae-in.
Article continues below advertisement
Cut It!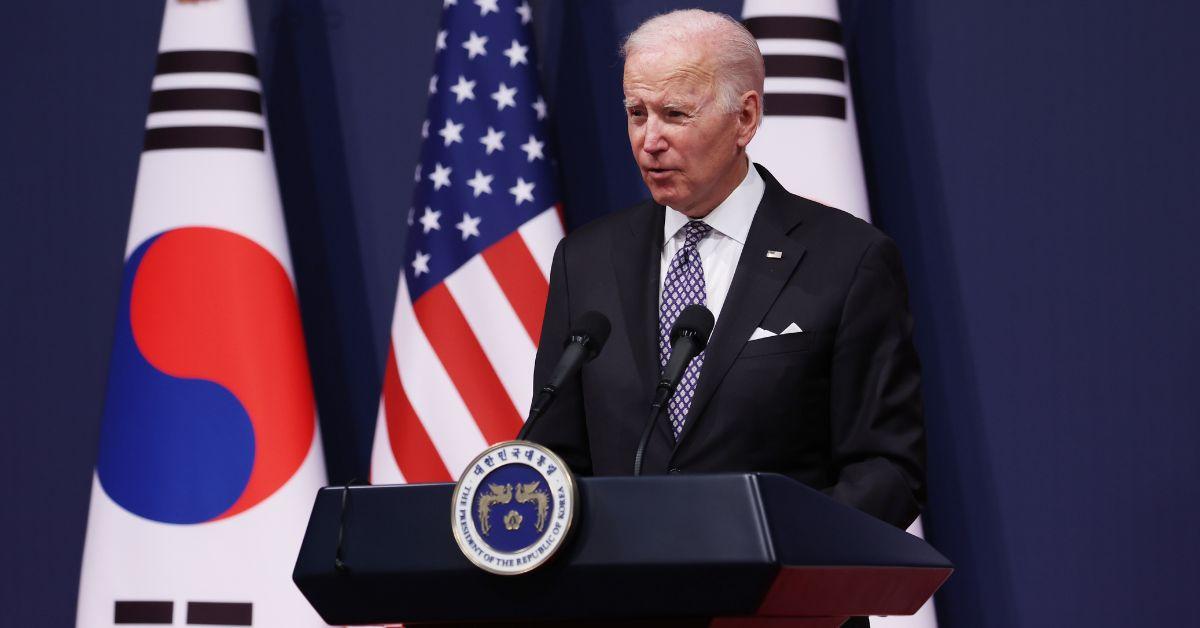 During Biden's trip to South Korea, he was giving a press conference in Seoul on May 23 when CNN Chief White House Correspondent Kaitlan Collins asked if he had a message for Kim Jong Un, the leader of neighboring North Korea.
"Hello," Biden awkwardly muttered in response. But before President Biden could continue his response, his audio feed was promptly cut.
"Some of the mics still caught the response in a way that was usable with subtitles," Politico said at the time. "But the government cutting off the audio early has been a frequent source of frustration for reporters."
Article continues below advertisement
Air Force One...Take 2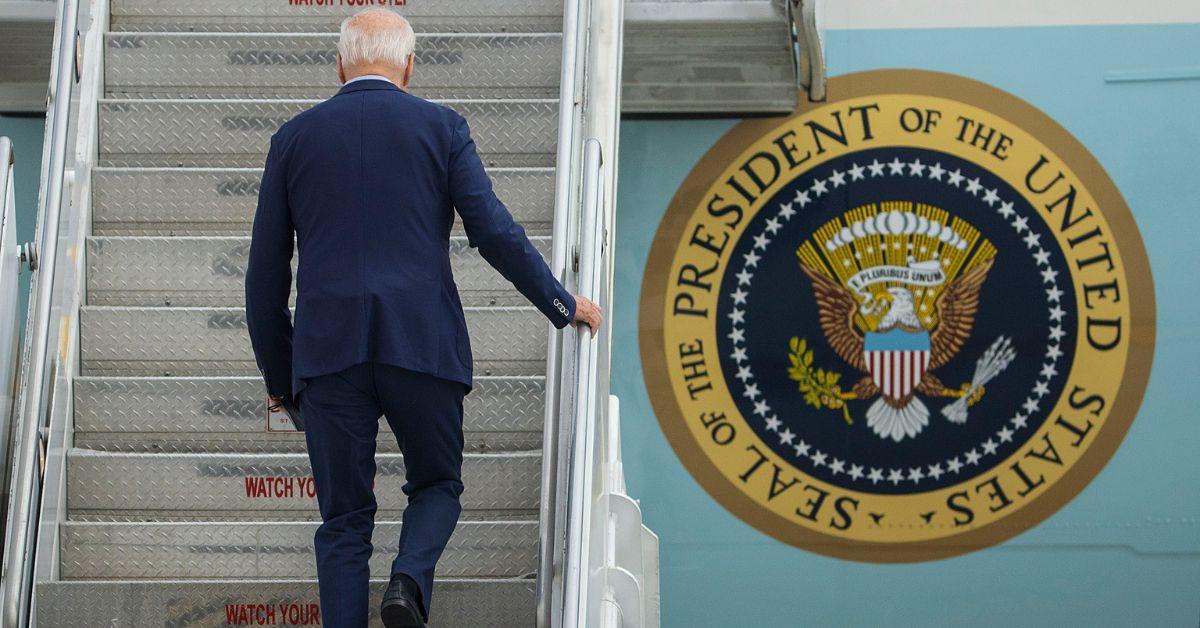 Days after returning from his trip to Asia, President Biden returned to Washington, D.C. before he left, once again, for California on Wednesday, June 8.
After giving a speech addressing gun reform throughout the nation, the president attempted to climb the steps to Air Force One.
Once again, less than one month after he previously stumbled up the steep steps to his jet, President Biden once again fell to his knees before slowly climbing back to his feet and up the rest of the stairs.
Article continues below advertisement
Which Is It?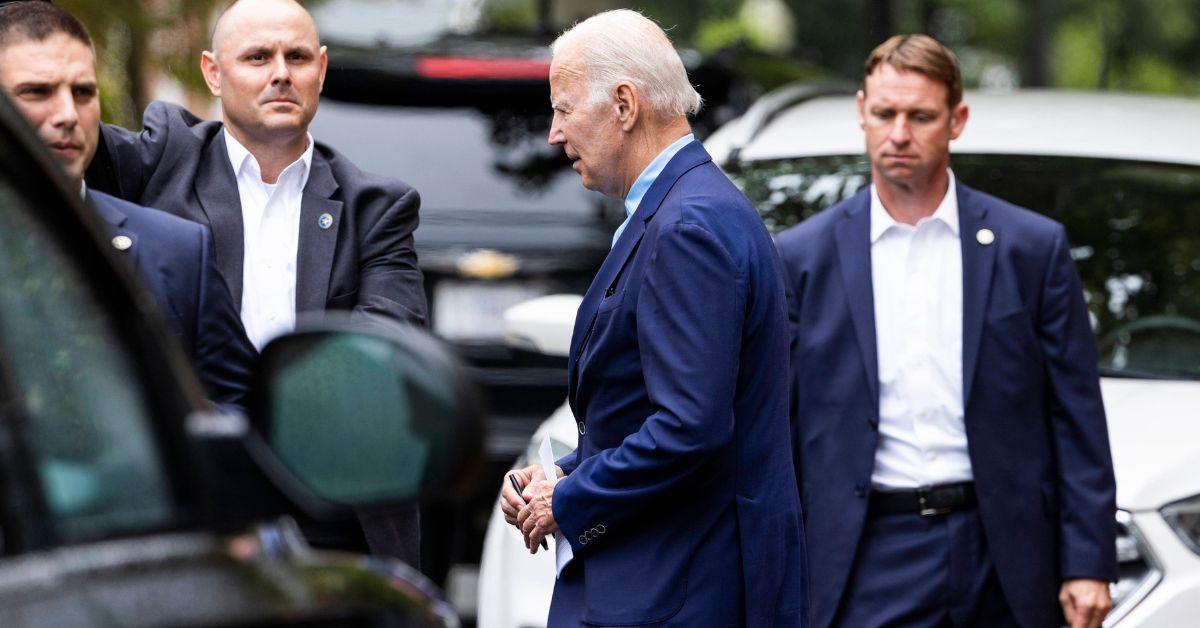 Days after tripping up the steps to Air Force One, President Biden blatantly contradicted himself after a reporter asked whether or not he planned to visit Saudi Arabia.
"It happens to be a larger meeting taking place in Saudi Arabia. That's the reason I'm going," Biden said on June 13, despite telling the same reporter he had "not yet" decided whether or not he was going to visit the foreign nation moments earlier.
One day later, President Biden officially announced he would be visiting Saudi Arabia.
Article continues below advertisement
Good Thing He Was Wearing A Helmet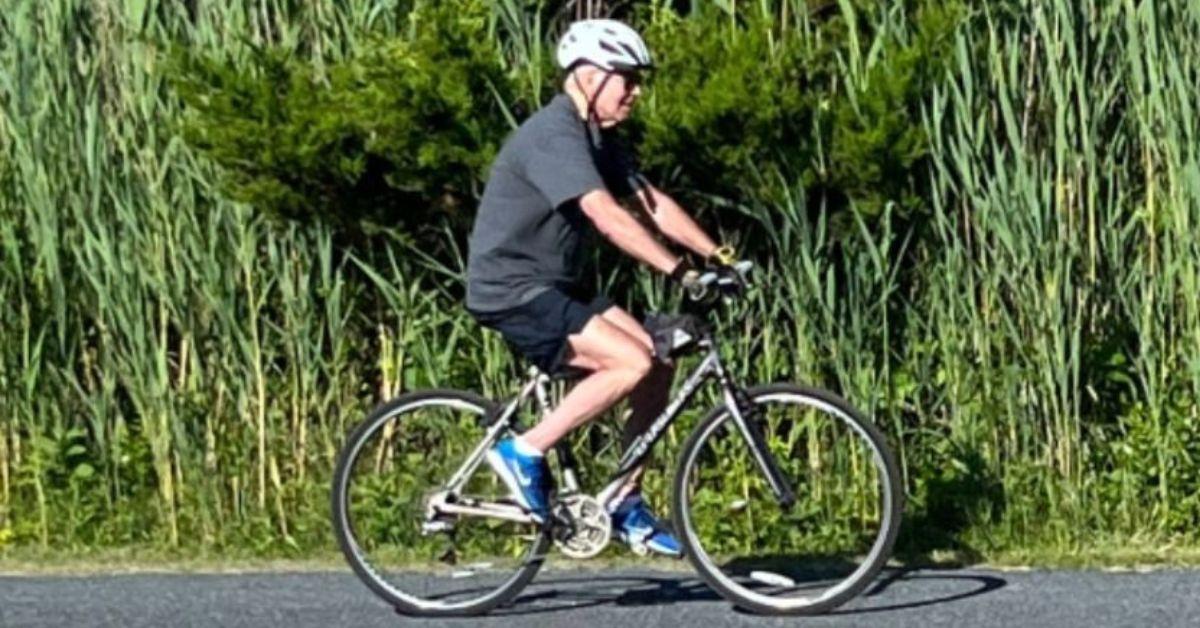 On June 18, during the Juneteenth holiday weekend, President Biden was riding his bike in Delaware alongside First Lady Jill Biden when he stopped to speak to some of his supporters.
Unfortunately, President Biden's foot became trapped in the toe clip of his bike, and he slowly toppled over and landed on his shoulder.
"The President said, his foot got caught on the pedal while dismounting and he is fine. No medical attention is needed," the White House said in a statement shortly after the nasty fall.
Days later, President Biden was seen riding his bike once again - this time with the toe clips removed.
Article continues below advertisement
Presidential Cheat Sheet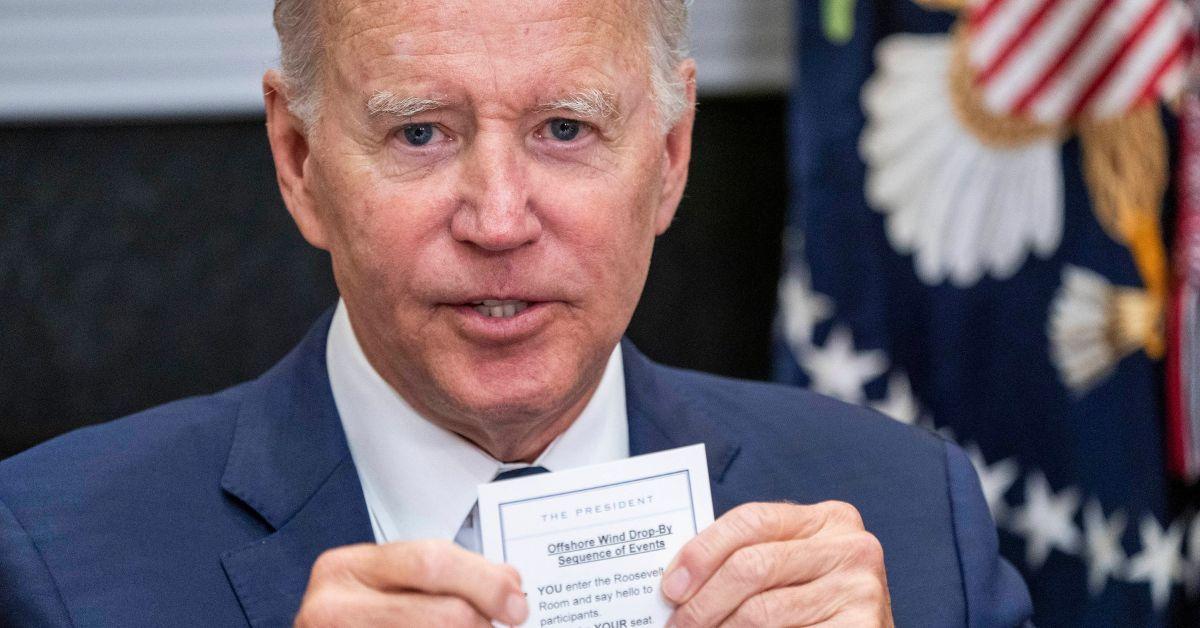 After a series of troubles properly answering reporter's questions and following along during his press conferences, President Biden was given a cheat sheet by his staff to help him navigate through a press conference on June 24.
The only thing is, President Biden accidentally showed the room his cheat sheet when using the slip of paper to help make a point.
"Enter the Roosevelt Room and say hello to participants," the outline instructed Biden. "YOU take YOUR seat."
"YOU give brief comments (2 minutes)," the outline continued. "YOU ask Liz Shuler, President, AFL-CIO, a question. YOU thank participants [and] YOU depart."
Article continues below advertisement
'I'm Ron Burgundy?'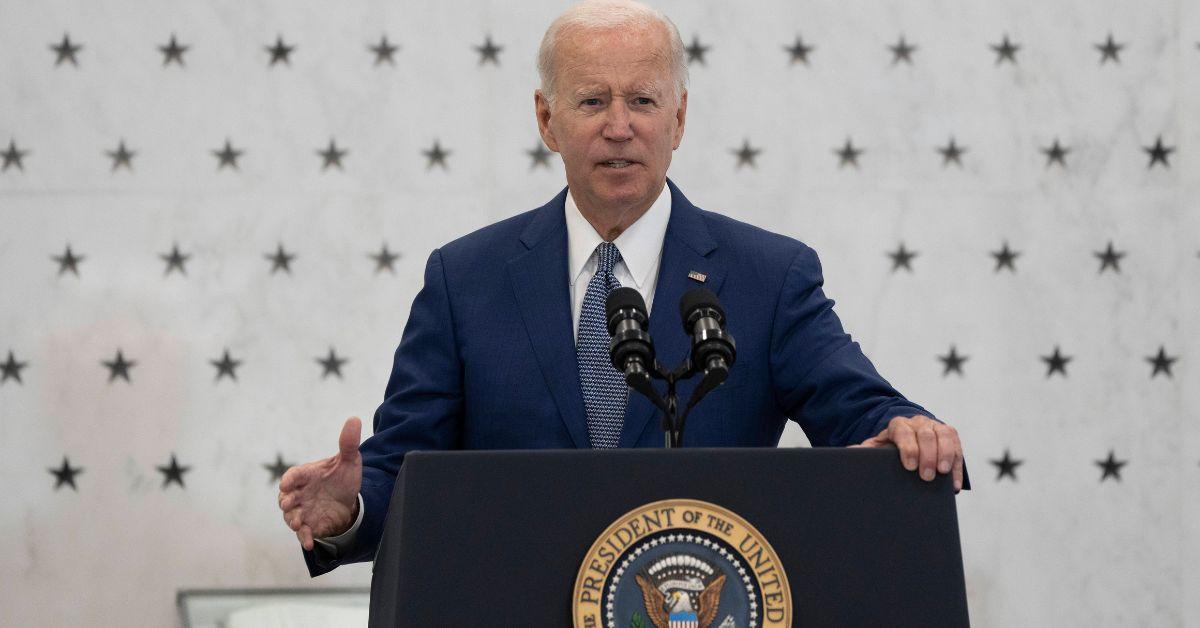 Following the Supreme Court's reversal of Roe v. Wade, President Biden gave a speech and explained his newly signed executive order which provided limited protections to women wanting abortions.
The incident, which took place on July 8, was going well until President Biden accidentally read instructions on his teleprompter that were only meant for him.
"It is noteworthy that the percentage of women who registered to vote and cast a ballot is consistently higher than the percentage of the men who do so," the president read. "End of quote."
Then, moments later, Biden blunder again.
"Repeat the line," he read.
Article continues below advertisement
Vice President...Or President?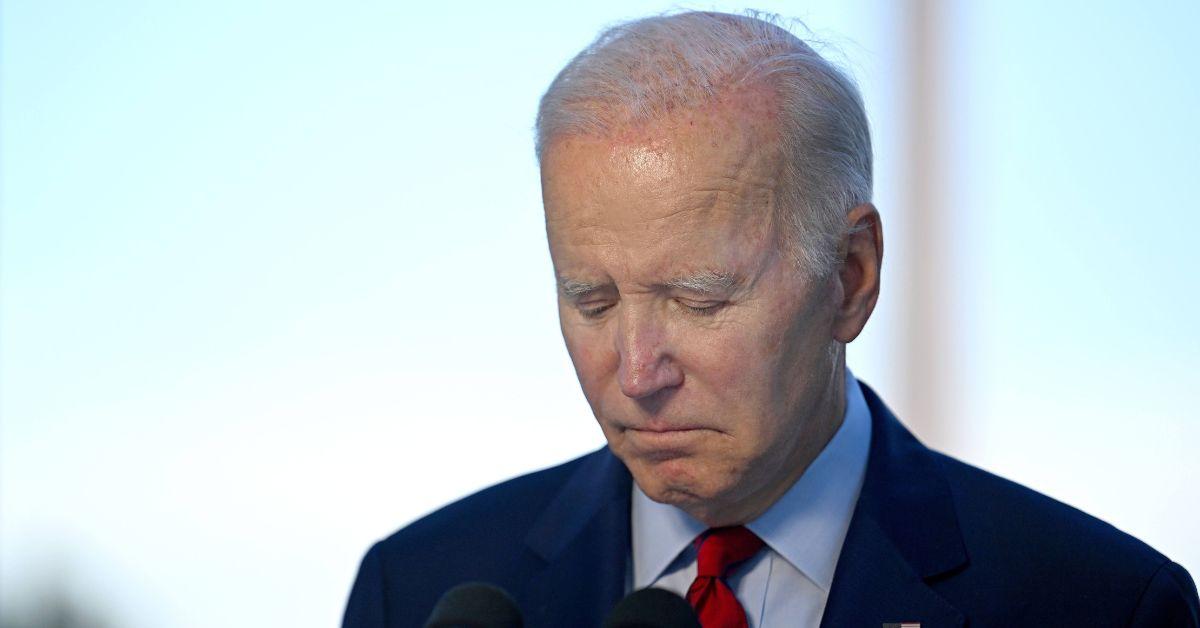 On Thursday, August 4, President Biden accidentally referred to himself as the vice president while speaking to a group of General Motors executives via Zoom call.
"I'm not going to be able to do it because I can't drive a vehicle while I'm vice president," Biden mistakenly said regarding his "inability" to purchase and drive an electric Corvette, electric vehicles being part of his discussion with the General Motors guests.
"While I'm president," Biden quickly rectified moments later.
Article continues below advertisement