He Stumbles Again! Joe Biden Trips On Air Force One Stairs After Addressing Gun Violence As Hunter's Seen Brandishing Illegal Firearm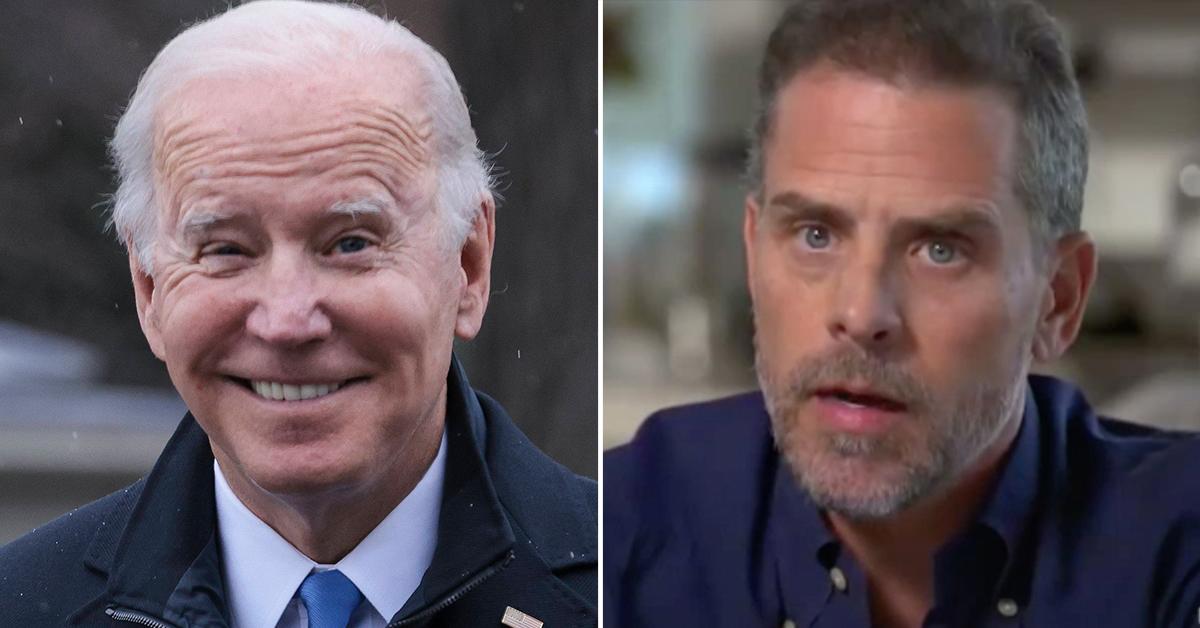 Clumsy Joe Biden! The President of the United States embarrassingly stumbled once again on his way up the stairs of Air Force One after addressing gun violence as his son Hunter Biden continues to make headlines over brandishing an illegal firearm.
Article continues below advertisement
Biden, 79, was caught tripping as he retreated from a press conference on Wednesday, leaving Washington and heading to California. Addressing the Golden State's federal and statewide office elections but failing to bring attention to his son's latest scandal, the Commander-In-Chief spoke to reporters about crime and gun violence.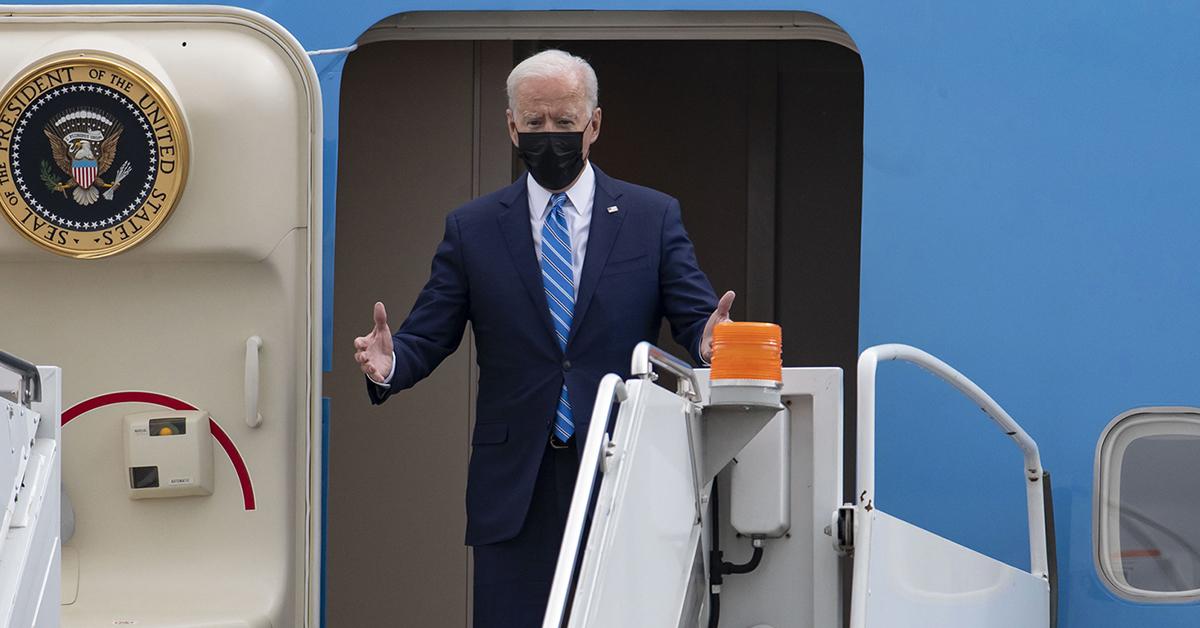 Article continues below advertisement
"The voters sent a clear message last night," Biden said about CA's election this week. "Both parties have to step up and do something about crime as well as gun violence."
He explained, "The first major bill we passed ... we gave the states and localities billions of dollars, billions of dollars and then encouraged them to use it to hire police officers and reform the police department," adding, "Very few have done it."
That's when Biden attempted to make his clean getaway, to no avail. While the president continues to talk about gun violence in the wake of several gutwrenching mass shootings — including at Robb Elementary in Uvalde, Texas, that claimed the lives of 19 children and two adults — photos emerged showing his own son holding an illegally obtained handgun.
Article continues below advertisement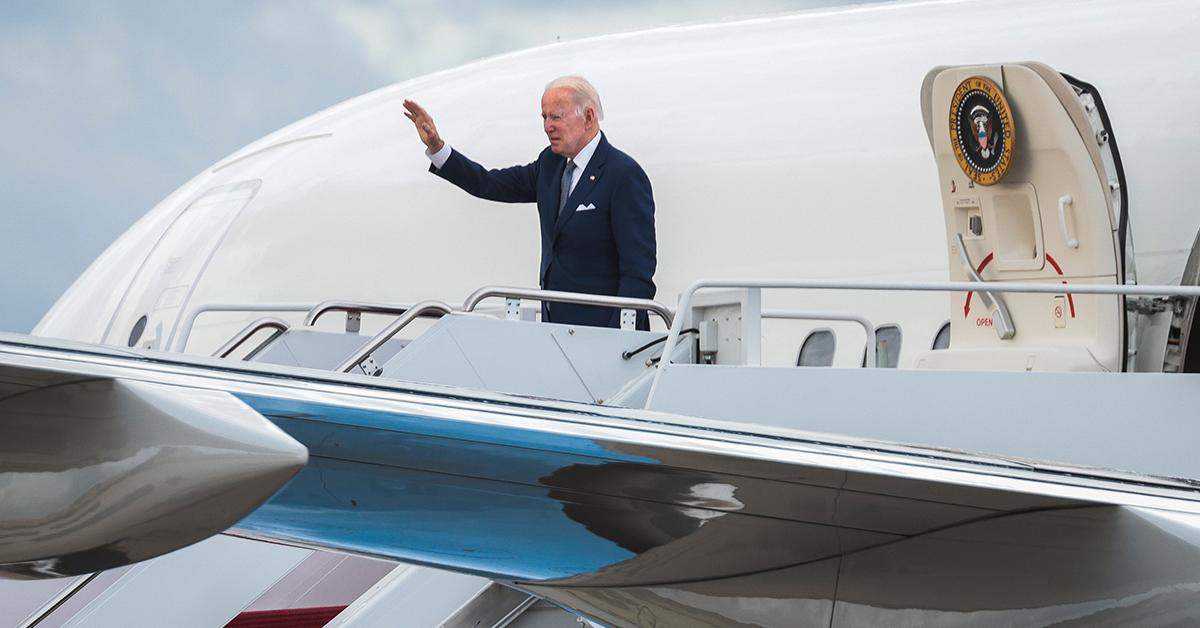 RadarOnline.com posted the troubling images of Hunter on Monday, showing the First Son brandishing a weapon while nude with a prostitute. We also reported that 30 GB of never-before-seen data from his iPhone had been leaked, including private messages, pictures, and videos.
A text message thread revealed his sister-in-law-turned-lover, Hallie Biden, dumped his gun across the street from a Delaware high school.
Article continues below advertisement
In the messages, Hunter stated that Beau's wife — who he had an affair with after his late brother's passing — tossed the weapon into a supermarket garbage can. Her actions triggered an investigation involving the Secret Service, FBI, and Delaware State Police.
No arrests or charges were made against Hunter or Hallie.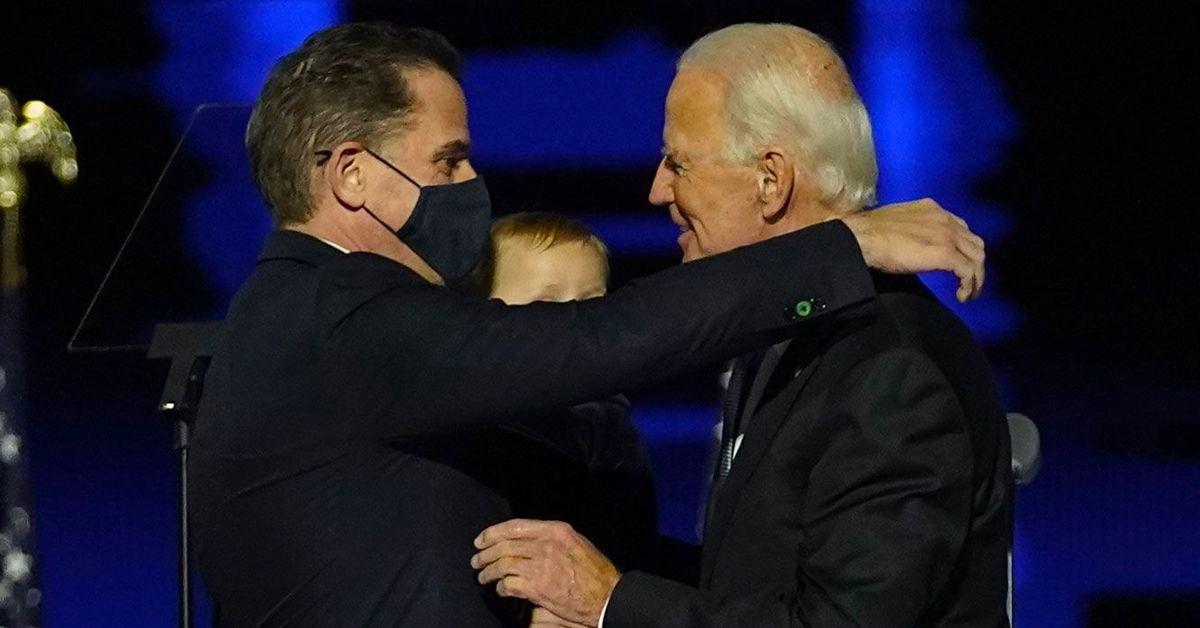 Article continues below advertisement
A source told RadarOnline.com the content from Hunter's iPhone is "far more scandalous than anything that has come out before," adding, "Hunter is in a compromising position that will rock Washington D.C."
Meanwhile, Hunter's not skipping a beat. Biden's son came out of hiding, taking his daughter to a seedy beachside restaurant for lunch after the photos and leak were made public.