Exclusive
Drugged Up Hunter Biden Points Illegally Obtained .38 Caliber Gun As He's Caught Fooling Around With Prostitute In Newly Leaked Tape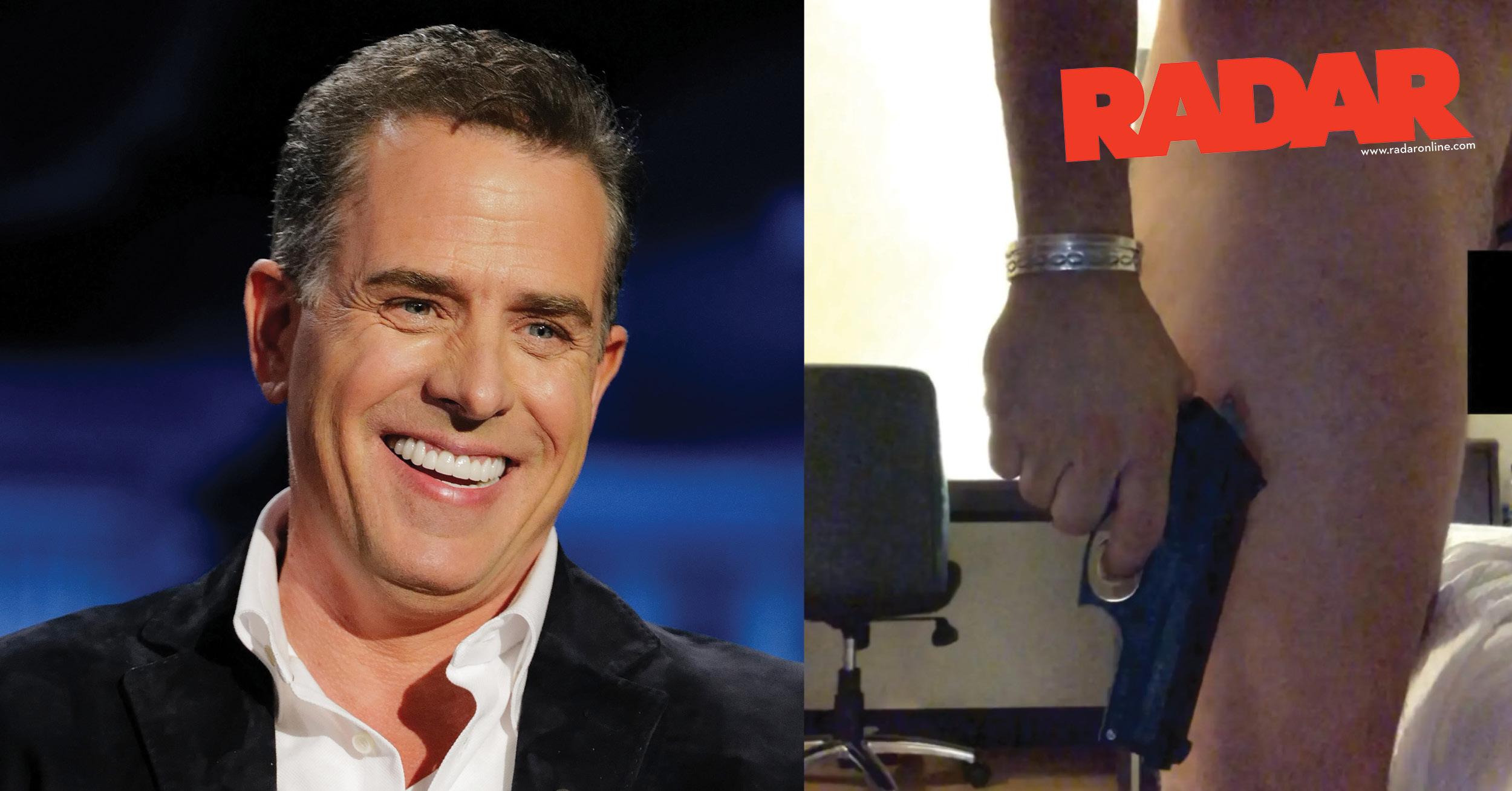 A brazenly nude and drugged-out Hunter Biden has been caught on video recklessly messing around with a handgun and pointing it at a camera all while he cavorts with a prostitute, RadarOnline.com can exclusively reveal.
The trainwreck son of President Joe Biden allowed himself to be taped in a sickening and dangerous sexual game of role-play on October 17, 2018.
Article continues below advertisement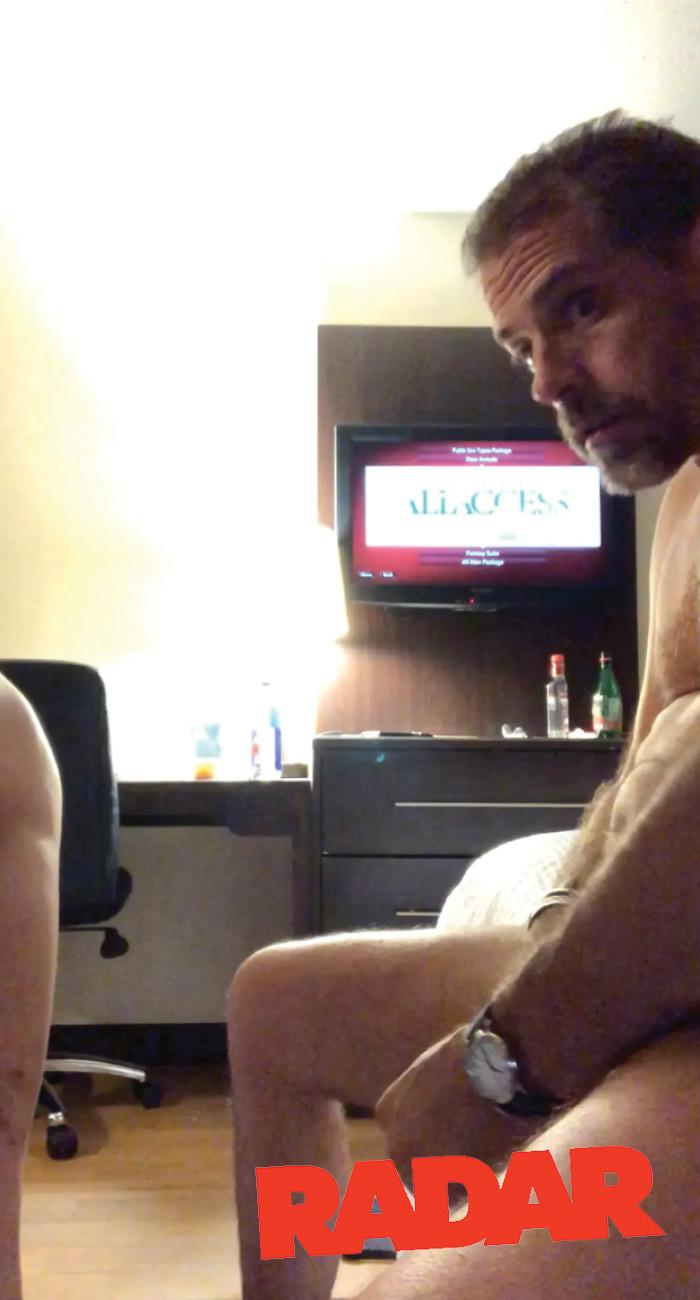 In two separate photos, Hunter is seen with one hand on the trigger of the gun and his other hand cupping his penis and pelvic area.
In a third image, the remnants of what appears to be crack cocaine can be seen on a plate alongside used and packeted condoms, along with drug paraphernalia and a spoon believed to be used to smoke the illicit drug.
Article continues below advertisement
What's even more disturbing is that these sordid photos were captured in 12 days of madness during which the Biden family tried to dispose of the illegally obtained weapon on the streets of Wilmington, Delaware — across the street from a high school.
Last year, it was revealed Hunter had purchased a gun illegally in 2018 and failed to disclose he had a drug problem.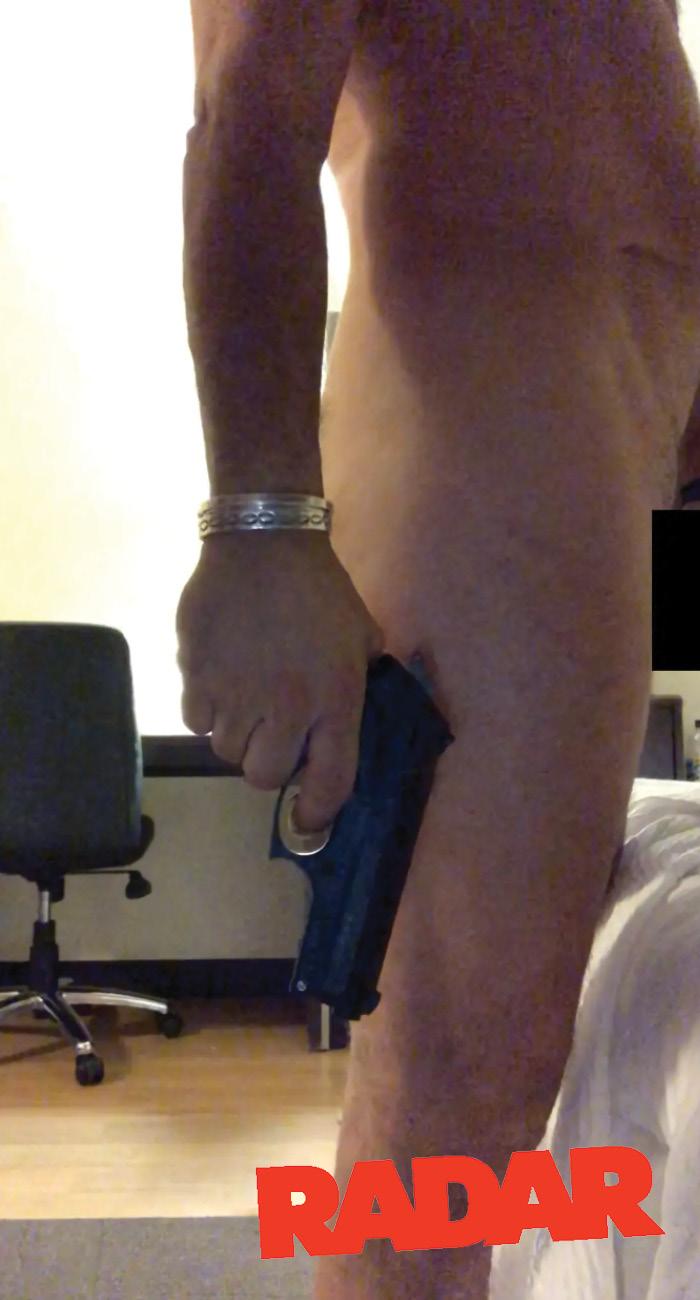 Article continues below advertisement
The emergence of the sensational photos and video will likely provide political fodder to those Republican lawmakers who are resisting Biden's "Do Something" push for sweeping gun control in the House of Congress.
In evidence that will be seized upon, the images will also likely be used to ask questions such as how Hunter was able to purchase the firearm despite government records showing that he was discharged from the U.S. Navy Reserve for drug use.
Article continues below advertisement
The latest Biden scandal comes in the wake of three mass shootings and the President's outrage.
Last Wednesday, a gunman opened fire at a Tulsa hospital, killing four people with an AR-15 he purchased three hours before the attack. It followed the massacre of 19 students and two teachers at Uvalde, Texas, and the slaughter of 10 people at a Buffalo grocery store.
RadarOnline.com learned about the existence of the latest dump of compromising information from Hunter's iPhone after it was shopped for sale to various media outlets.
This website refused to buy the never-before-seen material from an anonymous tipster who billed themselves as "biden.me" using the secure email system Proton Mail.
Article continues below advertisement
Instead, RadarOnline.com has chosen to publish the data — after taking steps to verify its legitimacy — because the timeline of events offers a frightening look at how easily gun control laws can be violated.
Five days before Hunter recorded the gun-toting sex tape, we can reveal he purchased a .38-caliber revolver in Delaware after lying to staff at the location where he purchased the weapon.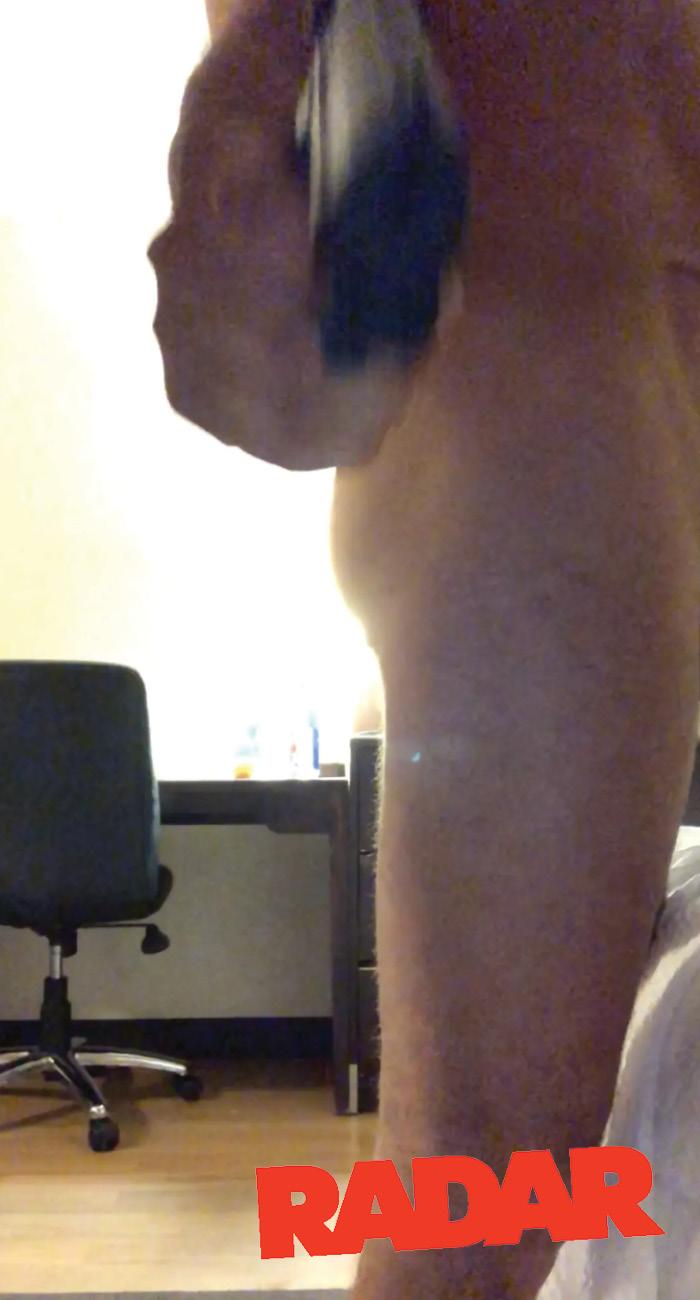 Article continues below advertisement
On a firearm transaction report, Hunter answered no when questioned if he was "an unlawful user of, or addicted to, marijuana or any depressant, stimulant, narcotic drug, or any other controlled substance?"
In the same video where he is horsing around with the gun, Hunter brashly flaunts various illicit drugs and remnants are seen on what appears to be a paper plate.
Article continues below advertisement
Making a false statement on a federal criminal background check, known as ATF Form 4473, is a violation of federal law under Section 922(a)(6) of the U.S. criminal code.
It also could violate Section 922(g)(3), which prohibits a drug user from possessing a firearm with ammunition.
Hunter was discharged from the U.S. Navy Reserve in 2014 after he tested positive for cocaine.
Eleven days after Hunter illegally purchased the weapon, his lover Hallie, the widow of his late brother Beau Biden, threw the gun into a supermarket garbage can, triggering a Secret Service, FBI, and Delaware State Police investigation.
Nobody was ever charged or arrested.
Article continues below advertisement
In leaked text messages from 2019, Hunter said the FBI had gotten involved in the case.
"She stole the gun out of my trunk lock box and threw it in a garbage can full to the top at Jansens [sic]," he said.
"Then told me it was my problem to deal with. Then when the police the FBI (and) the secret service came on the scene she said she took it from me because she was scared I would harm myself due to my drug and alcohol problem and our volatile relationship and that she was afraid for the kids."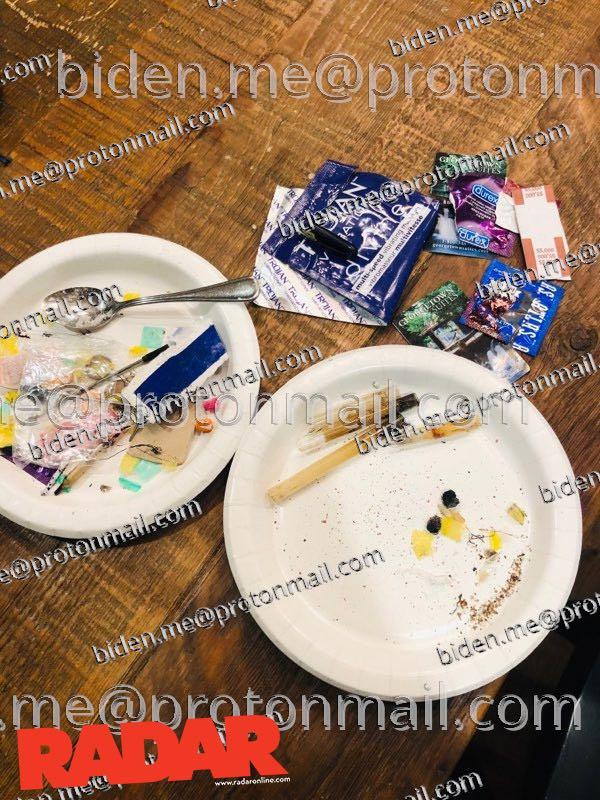 Article continues below advertisement
In another chain of text messages, Hunter added: "I freaked when I saw it was missing 10 minutes after she took it and when she went back to get it after I scared the s*** out of her it was gone which led to the state police investigation of me. True story."
Before Hunter's reckless use of a firearm was displayed in these photos, right-wing media outlets had already seized on his illegal gun purchase.
"Joe Biden's pro-gun control talking points are at odds with the standard applied to Biden's family," declared Breitbart.
"If Joe Biden cared about gun laws, Hunter Biden would already be in jail," added The Federalist.
As RadarOnline.com first reported, more than 30 GB of Hunter's never-before-seen data and media was saved during a four-month period between October 2018 and February 2019.
Article continues below advertisement
The loot includes photos, videos, and messages on Biden's iPhone.
​This data was on the laptop he left at a Deleware repair shop, but it was in the form of a password-protected iPhone backup folder.
"Cracking the password through traditional brute force takes considerable computational power and may never happen in a reasonable amount of time," the tipster said.
In their bid to sell the distressing material, they promised the materials were "far more scandalous than anything that has come out before" from Hunter data leaks.
Article continues below advertisement
"I will forward all requests wishing to procure this story (and) data to my attorney," they wrote.
"I prefer to sell a package for the entire data dump, but can also sell storyboards one at a time. The process I used to extract this data will be detailed. I prefer to remain anonymous due to the volatile political nature this country is in at the moment; my details will be handled by my attorney."
They also boasted: "The timing of the gun story could not be more perfect given the current mandates the President is asking the country to adopt."