Exclusive Details
President Joe Biden Accidentally Shows Reporters CHEAT SHEET Telling Him How To Act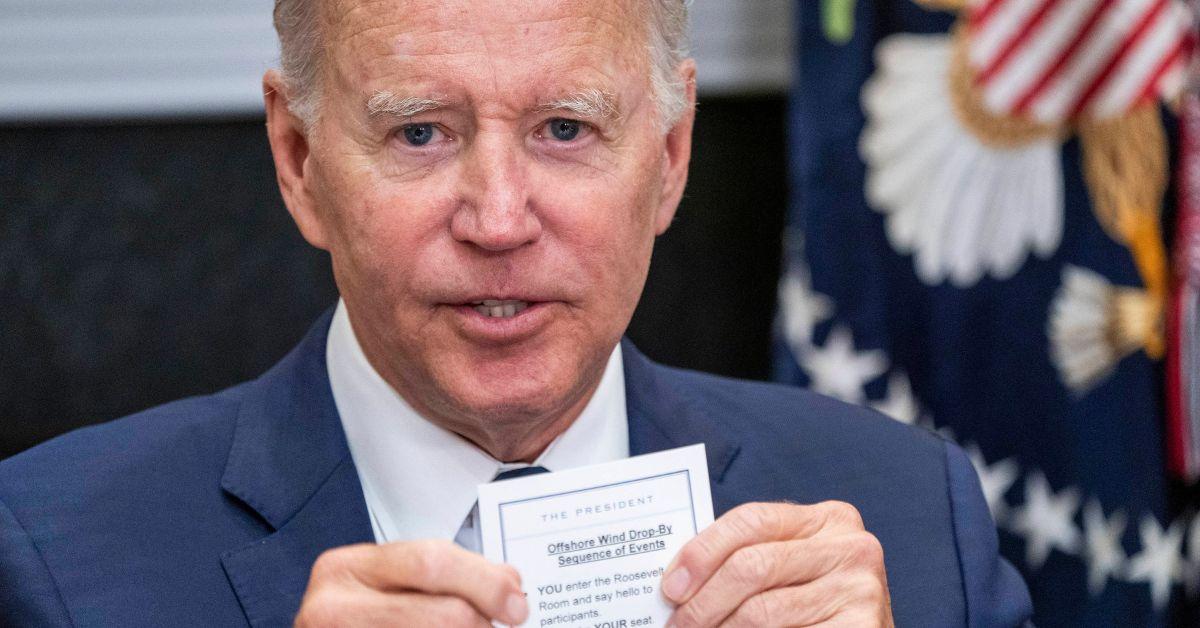 President Joe Biden accidentally shared an outline of how to act with guests at the White House, calling into question his already highly scrutinized cognitive abilities, RadarOnline.com has confirmed.
The gaffe, which took place on Thursday, was Biden's latest blunder and just the most recent instance where the president needed notes to tell him what to do and how to handle reporters and business executives visiting the White House.
Article continues below advertisement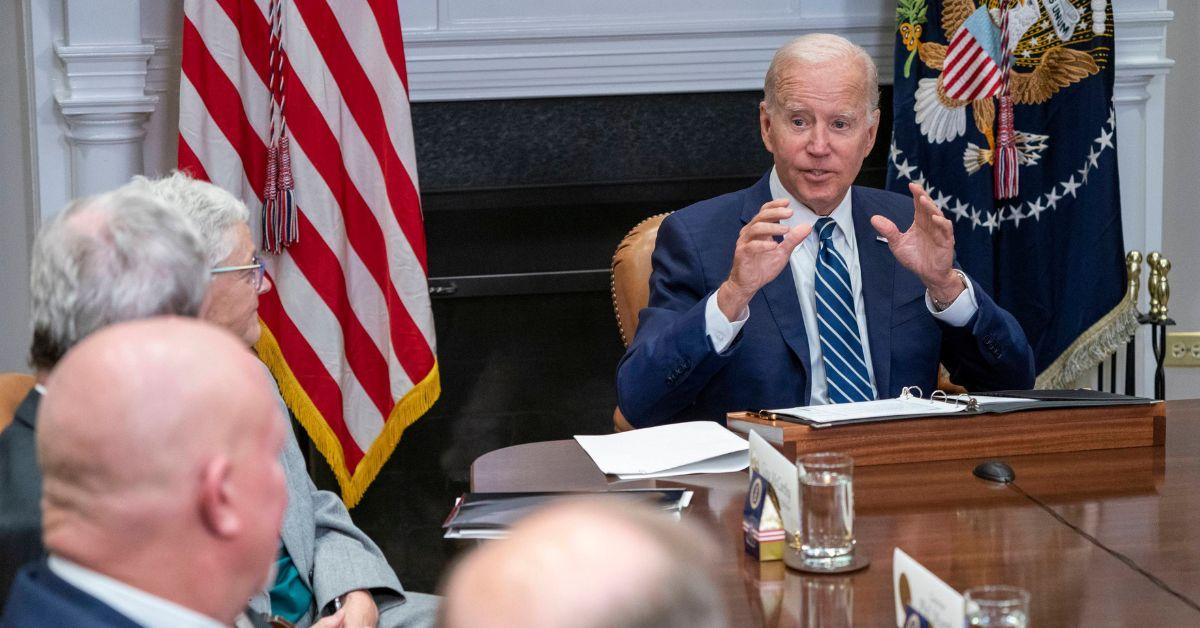 The prepared outline, which was titled "Offshore Wind Drop-By Sequence of Events," appeared to be a step-by-step chronology of events instructing Biden when to enter the room, when to sit down, how long to speak for and when to leave.
"Enter the Roosevelt Room and say hello to participants," the outline instructed Biden, before then saying "YOU take YOUR seat."
"YOU give brief comments (2 minutes)," the outline continued. "YOU ask Liz Shuler, President, AFL-CIO, a question. YOU thank participants [and] YOU depart."
Biden accidentally showed the reporters and wind-industry executives the outline when he held the document up backwards.
Even more startling was the fact that many of the instructions emphasized Biden as "YOU" in all capitalized letters, which seemed to suggest Biden specifically needed instructions to tell him what to do and when to do it.
Article continues below advertisement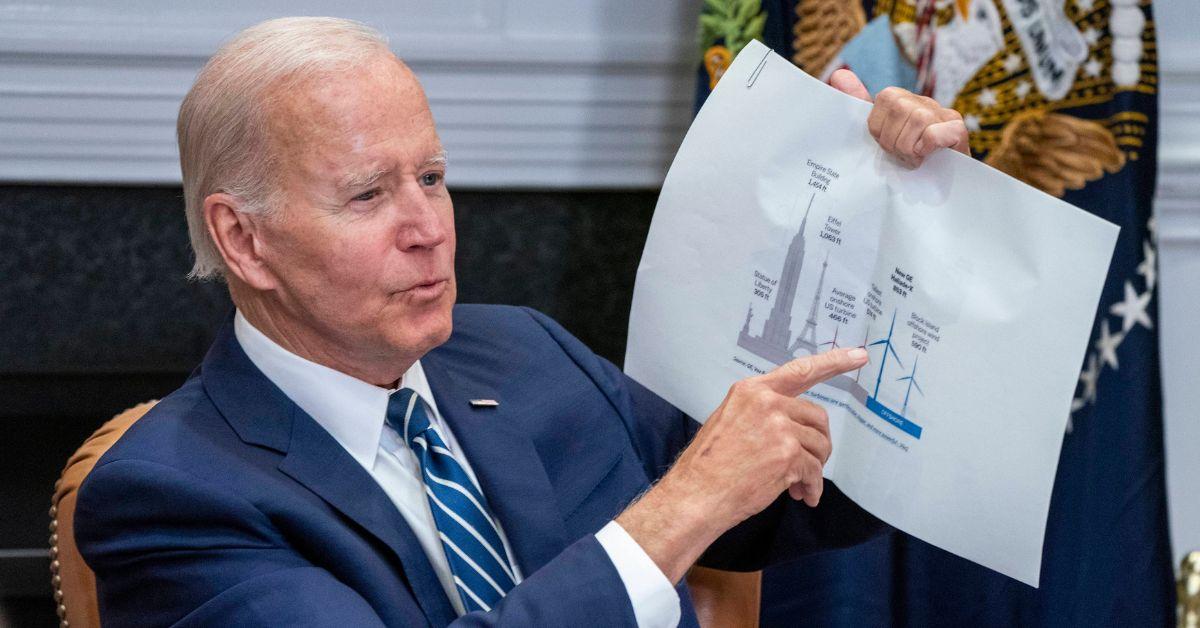 As RadarOnline.com previously reported, this is hardly the first time Biden has blundered since taking office in January 2021 – and it is not the first time his staff has provided him with detailed instructions in an effort to avoid any embarrassing mistakes.
In March, President Biden came under fire after he was caught using cue cards in connection to a White House briefing about Vladimir Putin and the war in Ukraine.
Leading up to the cue card incident, Biden suggested Putin "cannot remain in power" – a comment that brought heavy criticism and ire from not only Russia but also reporters and other world leaders.
The March cheat sheet was titled "Tough Putin Q&A Talking Points," and had a number of talking points prepared by a staffer, such as: "If you weren't advocating for regime change, what did you mean? Can you clarify?"
Article continues below advertisement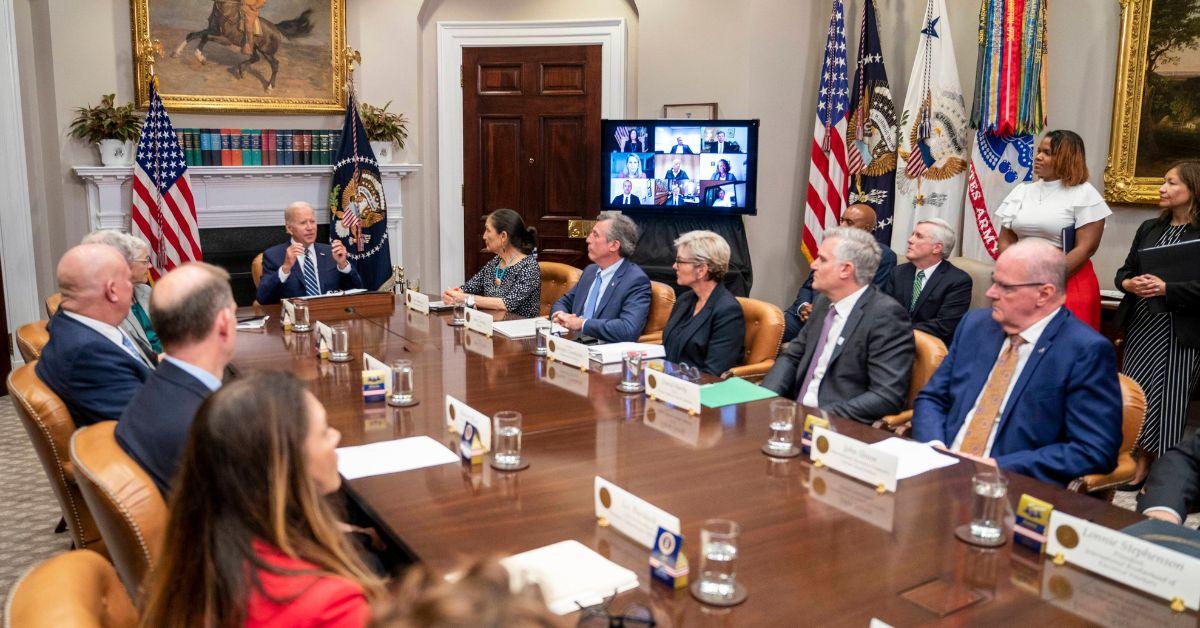 Shortly after that cheat sheet controversy, Republican lawmakers – such as Senator Rand Paul (R-KY) – took to social media to trash the president and his alleged mental and cognitive decline.
"A lot of times when you're around somebody who's in cognitive decline, you find yourself trying to help them with a sentence, trying to help them complete it – but we shouldn't have to do that for the commander-in-chief," the Kentucky politician told Fox News.