Who's In There? White House Uses Staffer Dressed As Easter Bunny To Block President Joe Biden From Answering Questions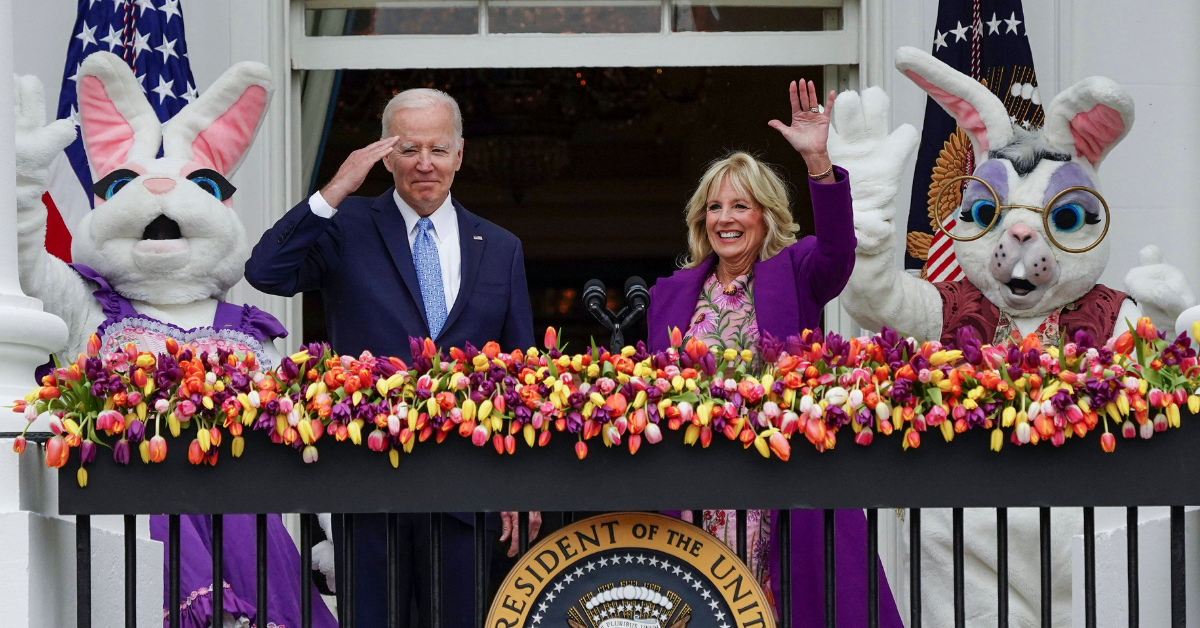 A White House staffer dressed up as the Easter Bunny intervened when President Joe Biden was asked a question about Afghanistan and Pakistan while hosting this year's White House Easter Egg Roll.
The stunt lead many to ask who was in the bunny costume and why they would stop the president from answering a reporter's inquiry.
In an awkward moment that left many people – including President Biden himself – confused, the 79-year-old Commander in Chief was starting to respond to a question from reporter Nazira Karimi on the White House lawn when the Easter Bunny sprung onto the scene and pulled Biden away.
Article continues below advertisement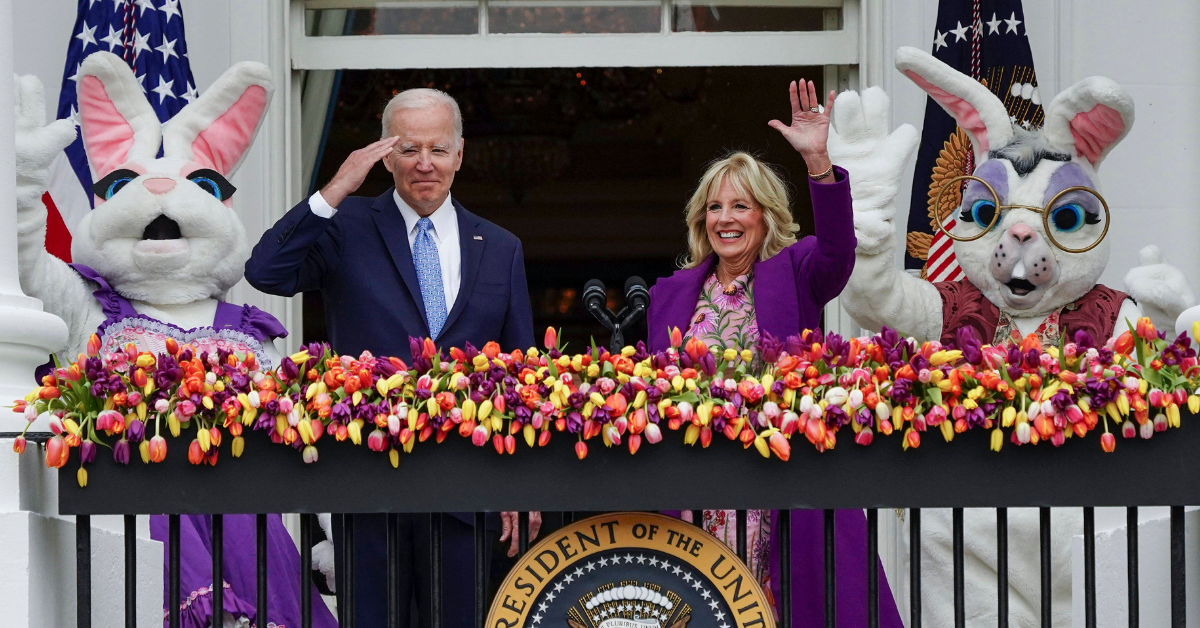 That is what appears to happen in an extended video obtained by The Post that was given to the outlet by public relations consultant and event attendee Thomas C. Dillon,
"Joe Biden quickly interrupted by the Easter Bunny after he starts to comment on [Afghanistan] and [Pakistan] at the White House," Dillion captioned the initial 11-second clip.
But in the extended clip obtained by The Post, the entire interaction can be heard more clearly, including what Karimi asked President Biden and what Biden responded before being pulled away by the Easter Bunny-dressed staffer.
"Pakistan should not and Afghanistan should be — people should be free," Biden began to answer after being asked about the two nations and Russia.
Article continues below advertisement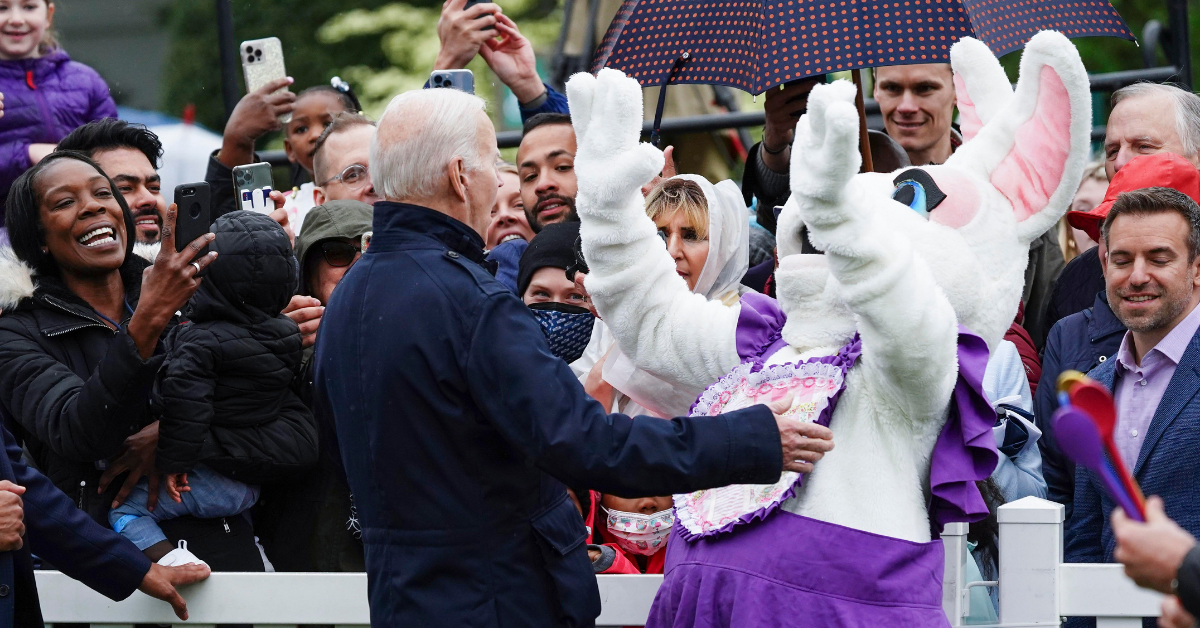 Within seconds, the Easter Bunny was on the scene and escorting Biden away so he could oversee another event taking place elsewhere on the White House lawn.
Following the incident, many began to wonder just who was inside the bunny costume that chose to stop Biden from answering the reporter's question, and now we might have a definite answer.
According to a photo tweeted by White House press official Meghan Hays, she was the one inside the Easter Bunny costume running around the White House lawn on Monday.
Sometime before she stopped Biden from answering Karimi's question, Hays tweeted a photo of her face poking out of the bunny's head as she posed for a photo with the president and first lady Jill Biden.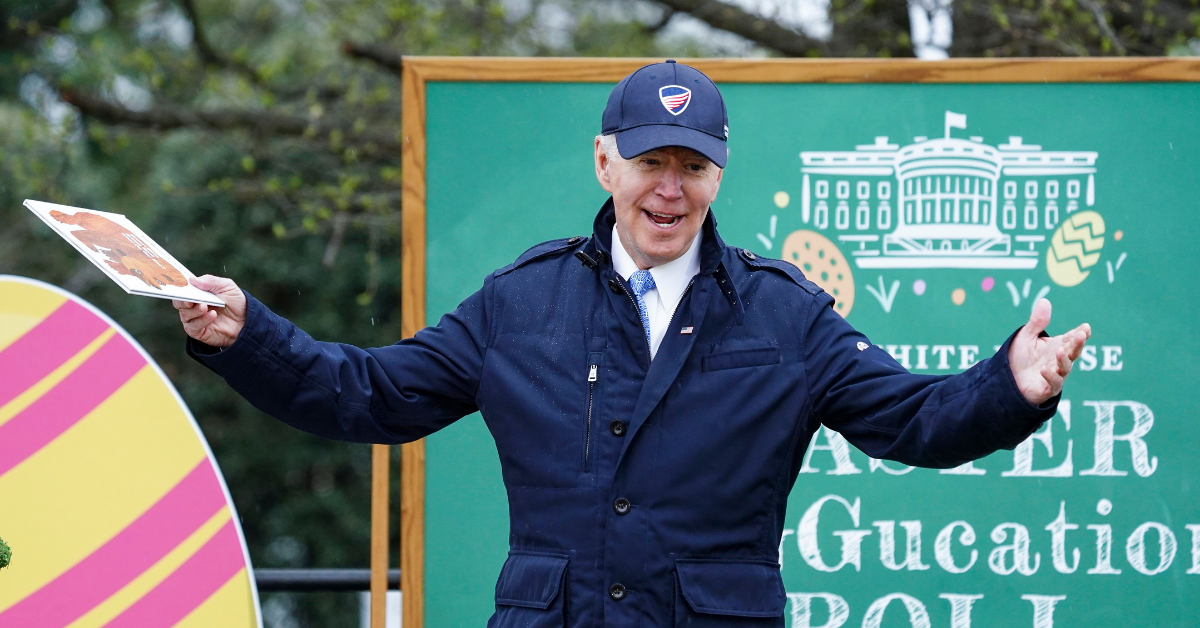 As RadarOnline.com reported, Hays – who is the current administration's director of message planning – may be trying to limit Biden's time with the press during public events because the president has a history of blundering his answers when speaking to journalists.
Last week, Biden faced scrutiny after attempting to shake hands with a person after a speech despite being the only individual on the stage at the time – an incident that led to mocking and backlash from Republican politicians on social media.