All The Celebrities Who Went Wild Over Jennifer Aniston & Brad Pitt's SAG Awards Reunion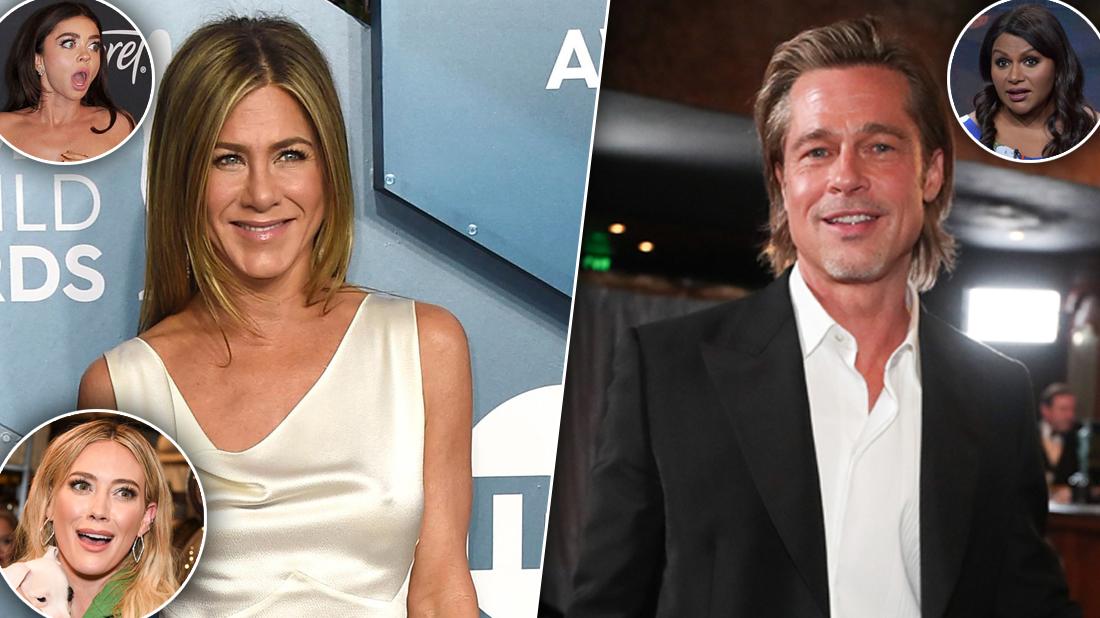 Article continues below advertisement
Article continues below advertisement
"WE WILL BE TELLING OUR GRANDKIDS ABOUT THIS. THATS sic HOW IMPORTANT THIS IS," Spears, 28, wrote, clearly thrilled.
"My tender heart can't take this," Willis, 31, joked.
"I'm not emotionally prepared to handle this at this stage in my life," Stewart, 30, wrote, possibly referencing her recent split from husband Brendan Fitzpatrick.
"Omg," Sparks, 30, commented along with a crying emoji.
"I AM NOT OKAY," Shepherd, 30, admitted.
"Is that a finger UNDER a lapel?!?" Decker, 32, asked.
"Oh," Modern Family star Sarah Hyland wrote, seemingly speechless.
"AHHHHHHH," Bachelorette star JoJo Fletcher commented.
Even Blink-182 got in on the action, writing, "Fell in love with the girl at the SAG show," twisting the lyrics of their 2001 song "The Rock Show."
At the ceremony, Aniston, 50, won the award for outstanding female in a drama series for her role on The Morning Show, while Pitt took home the SAG Award for outstanding performance by a male actor in a supporting role for his part in Once Upon a Time in Hollywood.
Pitt went backstage to watch Aniston give her acceptance speech on a TV nearby. He got emotional while cheering her on in silence. When E! News shared the clip on Twitter, celebrities and fans could not contain their delight.
"Oh em geeeee," Hilary Duff commented.
"I CANT sic DEAL!!!!!! ??? CAN NOT," WWE's Summer Rae wrote.
The Bachelor alum Becca Tilley and others articulated their disbelief in emojis.