Exclusive
Delusional Or Determined To Save His Marriage? Hank Baskett 'Totally In Denial' About Fall-Out From Transsexual Scandal, Claims Source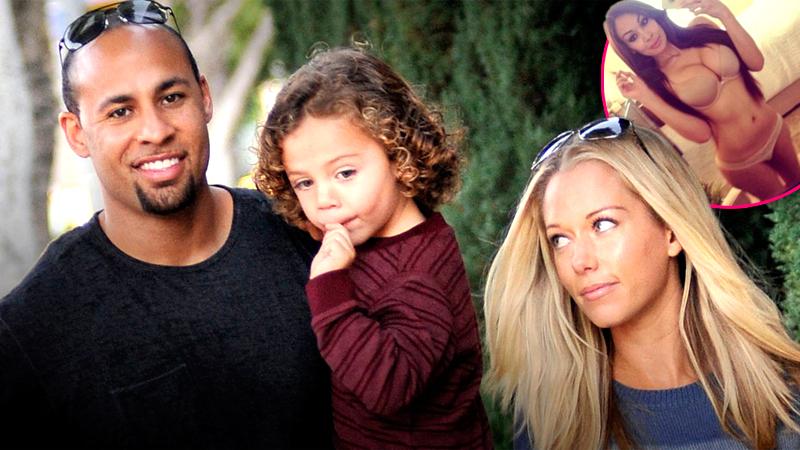 More than six weeks after Kendra Wilkinson kicked Hank Baskett out of the house following RadarOnline.com's report of his alleged affair with a transsexual, his shattered marriage shows no signs of repair. But an insider claims that despite the high-profile scandal, the former NFL star seems determined to keep a lid on the controversy, and seems "totally in denial" about how it's affected his family.
Article continues below advertisement
Baskett was spotted out to lunch at Cecconi's in Los Angeles on July 31, smiling and proudly flashing his wedding ring. By contrast, the day before, his wife looked drained and bedraggled when she was spotted in Malibu — no wedding ring in sight.
"Hank is trying to act like everything's fine," an insider tells RadarOnline.com. "He's not bringing up the scandal with friends at all, and it seems like he's totally in denial."
One clue to his mental state, however, is the fact that he's been largely in hiding for weeks. After a reporter for spotted him getting kicked out of the Calabasas, Calif., home he shared with Wilkinson in early June, Baskett was MIA until he surfaced in L.A. recently.
"He's been pretty much keeping to himself, and not responding to texts and calls from some of his closest friends," the source said. "People are worried about him."
Article continues below advertisement
Article continues below advertisement