'It's Just Heartbreak': Julia Roberts Breaks Silence About Late Sister's Suicide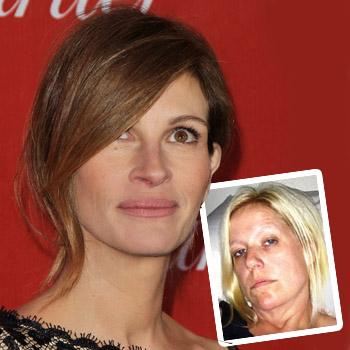 Julia Roberts expressed only grief and sadness in finally opening up about the suicide of half-sister Nancy Motes two months ago, not addressing any of the bad blood the two reportedly had leading up to the tragic death, or details about her loved one's despair.
"It's just heartbreak," the 46-year-old Oscar-winner told WSJ magazine of Motes. "It's hour-by-hour some days, but you just keep looking ahead.
Article continues below advertisement
Roberts' upcoming film, The Normal Heart, debuts May 25 on HBO at 9/8c.
If anyone you know, is struggling with thoughts of suicide, please immediately seek help. You can speak with a skilled, trained counselor at a national Suicide Prevention Lifeline crisis center in your area, anytime 24/7 — call 1-800-273-TALK (8255).