Julia Roberts Nowhere To Be Seen At Memorial For Sister Who Committed Suicide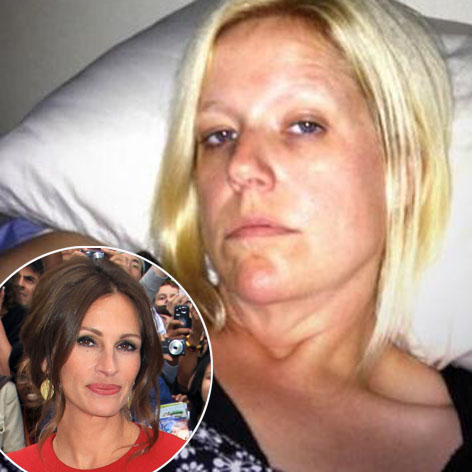 A memorial was held Saturday for the late Nancy Motes but her half-sister, Julia Roberts, was nowhere to be seen.
Nancy and Julia's mother, Betty Lou Motes, also wasn't spotted, reports the MailOnline.
Nancy was a production assistant on Glee, a job her famous sister helped her land, and several of her colleagues from the Fox show, including star Jane Lynch, were among the mourners.
Motes committed suicide last month and left behind a damning letter, blaming her family for driving her into despair.
Article continues below advertisement
"Nancy was a tortured soul. She grew up in the shadow of a superstar...Julia's fame cast a cloud over her life," Motes' fiancé John Dilbeck told The Mail.
"Nancy adored Julia but she became increasingly resentful of the way Julia behaved towards her. In Nancy's mind, Julia was a bully," Dilbeck said.
Roberts' rep issued a statement following her sister's suicide saying the actress and her family were "shocked and devastated" at Motes' suicide.