Julia Roberts' Half-Sister — Who Claimed 'Pretty Woman' Star Taunted Her Over Weight — Found Dead Of Drug Overdose Just 20 Months After She Had Gastric Bypass Surgery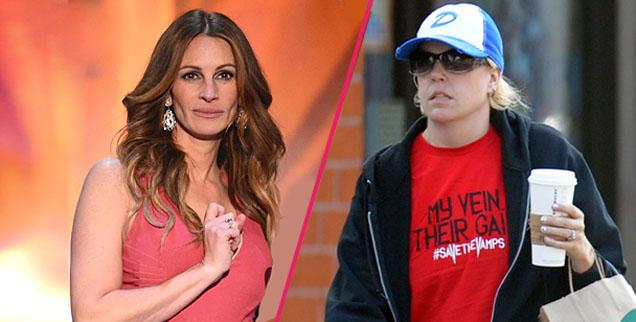 Julia Roberts' half-sister, Nancy Motes, was found dead in her Los Angeles home on Sunday of an apparent drug overdose, RadarOnline.com is reporting.
The Pretty Woman star's younger sibling was also half-sister to Eric Roberts and aunt to American Horror Story actress Emma Roberts.
"It is with deep sadness that the family of Nancy Motes ... confirms that she was found dead in Los Angeles yesterday of an apparent drug overdose," the family said in a statement released on Monday.
Article continues below advertisement
"There is no official report from the Coroner's office yet. The family is both shocked and devastated."
As RadarOnline.com previously reported, Motes, 37, struggled with her weight her entire life and claimed taunting from Julia led her to take the extreme measure of gastric bypass surgery.
"When I was in high school and she was an adult, she would just let me know that I was definitely overweight," Motes told the NY Daily News last year.
"She would make it quite clear to me and in a not-so-nice a manner."
Motes described herself as an "awkward" who was bullied in school. She said she was intimidated by her "very pretty and very popular" sister.
"I think that growing up as Pretty Woman's little sister has definitely made me try to see the person inside and not the person outside," she said. "A lot of my life I felt judged for my weight."