Does This Woman Look Fat To You? Julia Roberts' Jibes Drove Me To Weight Loss, Claims Sister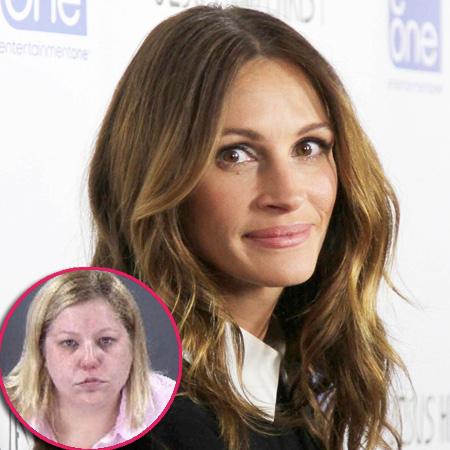 Julia Roberts is apparently not a Pretty Woman inside her sister claims, because her constant taunting of her younger sibling about her weight led the woman to take drastic measures just to erase her embarrassment about her extra pounds.
Nancy Motes, 37, says that she has struggled with her weight her whole life, and that being known as Julia's "fat little sister" always intimidated her.
"'It makes me feel incredibly hurt and very sad," she said about being criticized by Julia for her weight, which ballooned to 280 pounds.
Article continues below advertisement
"When you're in a family of very, very exceptionally beautiful people it's intimidating.
"I think that growing up as Pretty Woman's little sister has definitely made me try to see the person inside and not the person outside. A lot of my life I felt judged for my weight."
Nancy described herself as an "awkward" who was bullied in school. She said she was intimidated by her "very pretty and very popular" sister.
"When I was in high school and she was an adult, she would just let me know that I was definitely overweigh," Nancy recalled about her relationship with Julia.
"She would make it quite clear to me and in a not so nice manner. Julia did not want to see me go down that path of acting … So I just got a lot of criticism from Julia, which was very discouraging for me.'
So Nancy took the extreme step of having lap band surgery – which cost $30,000, a fee that she couldn't afford, but instead of asking her wealthy sister for the money she took out a loan.
She dropped a whopping 98 pounds after the surgery in June of 2012, but her relationship with her sister is still strained.
Nancy is getting married next year but isn't sure that Julia will be at the wedding.
"It's a work in progress," she said about their relationship.
"It's not going to be fixed overnight, nor do I think it's going to be fixed by me just getting skinny."